How to create a professional business email address?
Why use an email address on your own domain instead of a free one?
As a business, having email on your own domain is a sure step toward gaining trust and legitimacy. After all, how much would you trust a company where employees use free personal email accounts?
Be professional
Having your own business email creates a professional image. It helps to build trust between you and the receiver. Creating a company email address is one of the first things any business should do, and it's equally relevant for contractors and freelancers for establishing a professional connection with their leads and customers.
Receive more emails
If an important customer sends a message but makes a typo in your email address, all is not lost. Having your own domain means you can set up a catch-all function that forwards all emails into a selected account – saving you from possible misunderstandings. The same goes for former employees whose company email addresses no longer function. Catch-all allows you to monitor messages to those addresses and act quickly.
Enjoy ad-free browsing
Unlike free services that show advertising and leverage user data for marketing purposes, professional domain-based email addresses typically enjoy freedom from ads and complete confidentiality. Business email is just that – business.
The website plans of one.com provide you with a professional email service that's not only reliable and secure, but also comes with an integrated calendar and address book.
How do I create my own business email address?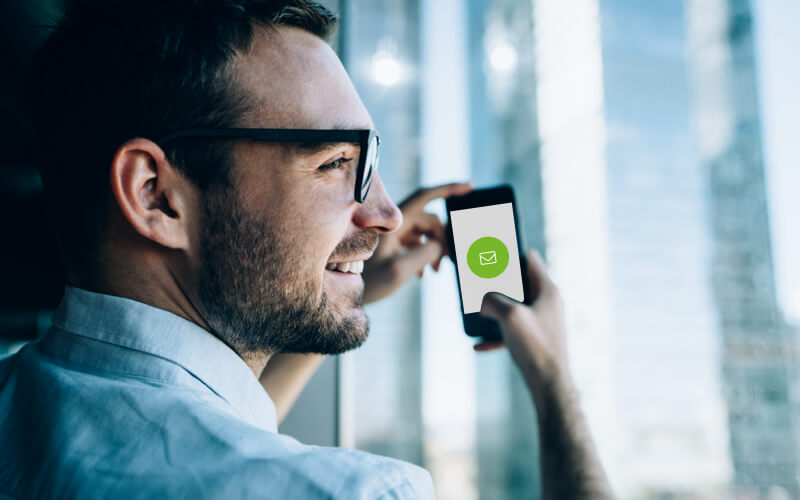 Choose a domain name that will serve as a connector for your email addresses

If you're a business, you would definitely want to check if YourCompanyName.com is available; local companies also often pick up the corresponding country-code domain like .dk for Denmark or .uk for the UK. Your email addresses can then follow the format of info@YourCompanyName.com.
If you're a personal brand or family venture, you can consider the last name as the domain so emails will be like john@macgregor.scot or jane@Lastname.co.uk.
If you prefer a personal touch or just want something a bit quirky, you can even look at an email like hello@FirstnameLastname.designer or ask-us@example.ninja!
You might have to run several domain searches to find the best one.

Add an Email hosting package to your domain, and you're set for a year! We offer a selection of hosting packages, all with the ability to create and manage email accounts with no size limitation – as long as you stay within the overall storage limit for the hosting plan.
Set up an email address to start sending and receiving messages. After your order is placed, set up one or more email addresses that you're going to use. From your one.com Control Panel, select 'Email' and click on 'New Account'. If you need help, our team have put together this step-by-step guide.
Create aliases if needed. An alias is an email address without an actual mailbox. All emails sent to an alias get redirected to a hosted email account. Aliases can be useful for new businesses. For example, when a startup doesn't yet have any staff, an alias address sales@ or enquiries@ would make the business look established and legitimate. If you need help, our team have put together this step-by-step guide.
Professional business email features at one.com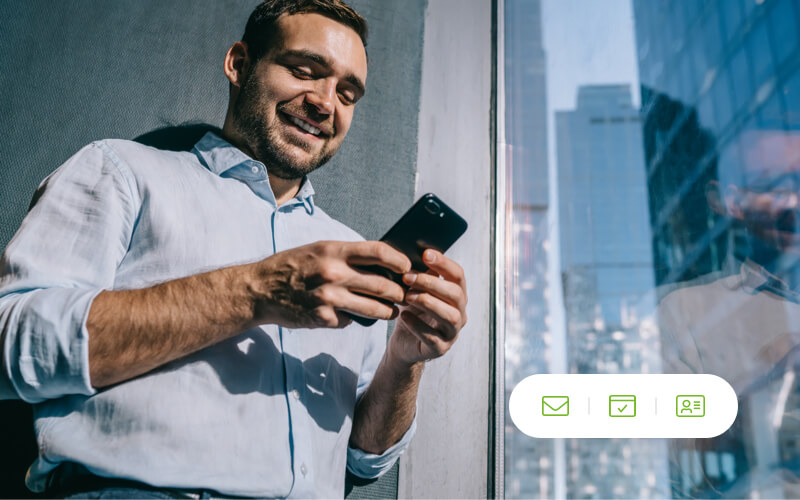 Our email comes with a number of useful features. For example, we have created a custom webmail interface that you can use to manage your email, address book, calendars and tasks. Or should you prefer, you can always stick to the tried and tested POP or IMAP to sync your email across devices.