How to create a free email address for a business (with examples)
Learn everything about an email for a business.
Having a business email gains trust and credibility. After all, would you trust a company where employees use free personal email accounts? You'll learn in this article how to create a new email address for a business.
What is an email address for a business?
It's an email you use for your company, displaying its name—for example, firstname.lastname@yourcompanyname.com. The goal is to make your messages seem more reputable and ensure people feel safe to open them.
How to create a new email address for a business for free
According to a 2022 report from Statista, the number of global email users will reach almost 5 billion in 2025. With half the Earth's population using webmail, it's the best communications tool for your company. So, read how to create a new email address for your business for free,
1. Choose an email domain name
What's an email domain? It's the part of an email address that comes after the @. It's the one.com in john.doe@one.com. But you don't have to use .com. For example, you can use a co.uk extension, and these terminations are called Top Level Domains (TLDs).
2. Check if your desired email domain name is available
You can use @yourcompanyname.com. But before making any plans, it's essential to check if someone has already taken that domain. You can do a domain name search to find out.
Read more: Are you unsure which extension to use? Read What domain extension should I use?
Now that you've learned what to consider when choosing your email domain name, you need to know how to set up your business email.
3. Find a domain host
A domain host is a company responsible for ensuring your email stays online, works properly, and keeps a record of its messages and files. One.com is an example of a host.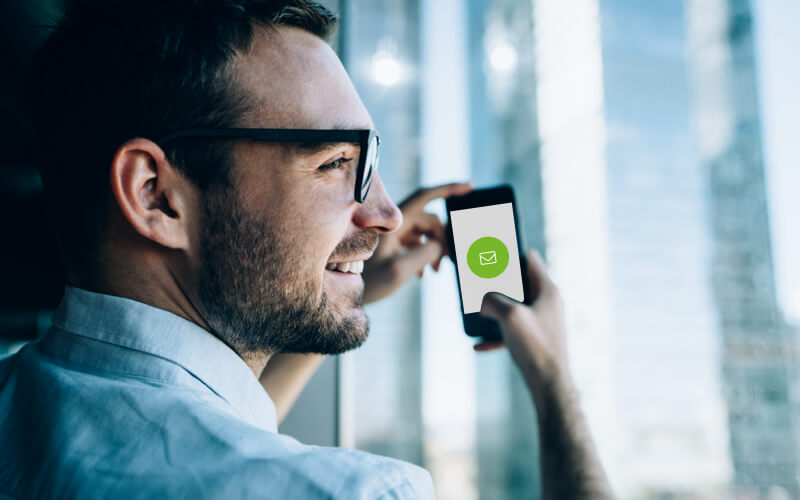 4. Choose the "Essentials" package
one.com offers several hosting plans to set up your email address for a business or even create your website with an intuitive, easy-to-use website builder. All plans and prices come with the ability to create and manage email accounts.
Use one.com to get a business email address for free. We offer two email packages: Unlimited and Essential. You can use the latter for free for one year, which will grant you access to many features, including the following:
Easy migration from your email provider
Webmail
Ad-free email
15 GB email storage
5 email accounts
3 GB mailbox size
The essential plan is ideal for someone looking to establish an online presence. Once your company grows, you could upgrade to the Unlimited package. Regardless of your chosen plan, the tips below will help you extract the most from your email.
5. Set up an email address
Create a new email account that you'll use from your one.com Control Panel. Select 'Email' and click on 'New Account.' If you need help, read this step-by-step guide.
6. Create aliases
An alias is an email address without a mailbox. All emails sent to it go to a hosted account. This approach can be helpful for new businesses. For example, when a start-up doesn't yet have staff, an alias address, sales@ or enquiries@, will make your business look well-established and legitimate. If you need help, read this step-by-step guide.
7. Write a signature
Add an email signature. When you finish, use your email account to set up an address book and an online calendar. These are critical features to help you organize your routine.
What is a good email address for a business?
A good email address for a business is easily identifiable. People see it and immediately know the company and the person behind it. This immediate identification is critical. According to a 2022 report from the British government, 39% of UK businesses reported a cyber attack.
Many of them started with phishing emails. With this problem in mind, many people follow one of the essential cybersecurity tips: don't open emails from unknown sources. So, if people can't identify your company based on its address, they may choose not to click on your message.
Business email address example for a company
Creating an email address for a business is an important decision. After all, it's the first contact many customers will have with your company, so choosing the right one is essential. If you're feeling undecided, read some examples below to help you out.
firstname.secondname@companyname.com
firstname.initial@companyname.com
firstname@companyname.com
initials@companyname.com
If you want, you can also use something riskier, like john.theseoninja@company.com. But, some people may perceive such an approach as unprofessional. As in all facets of a business, know your target audience before making a decision.
Pro tips for creating a business email address
If you wish to go the extra mile when creating a business email address, it's good to read some more advice on finding the perfect address to represent your company. So, check out the list featured below:
1. Avoid confusion
When choosing an email domain name, stay consistent. Use your company's name, so the message's recipient can immediately identify its origin. Also, use your name or initials so the person receiving or email can identify you. Example: name.lastname@company.com.
2. Be professional
Maybe you have a nickname. Leave it out of your email address. People outside your organization may not know it, which could confuse them when they expect an email from Dale Johnson Jr. and get one from junior@company.com.
3. Stick to letters only
Using numbers in your email address can trigger spam filters, meaning your message's recipient may not receive it. Find an alternative if there is more than one person with the same combination of name + last name. You can use their middle name, for example.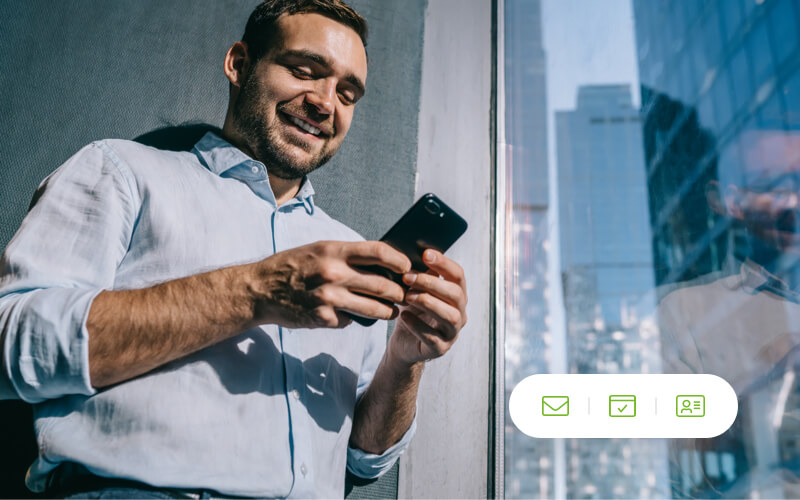 4. Keep job titles out
A personal touch can go a long way in building trust with your clients. So, avoid using positions instead of names in business email addresses. Avoid john.recruiter@company.com, or worse, recruiter@company.com.
The benefits of a business email
All the information in this article shows that creating an email address for a business is essential, and you must consider various factors. It's important to know all of them. Setting up an email address for a business can lead to long-lasting benefits.
1. Secures your business
When you have a custom professional email address, a reputable provider such as one.com hosts it. Therefore an SSL certificate secures your email. This security measure is only one of many others you get at one.com.
2. Grants ad-free browsing
Other hosts cans flood your browser with advertisements and use your data for marketing purposes. If you opt for a professional email domain, also known as a premium mail, you will enjoy freedom from ads and complete confidentiality.
3. Builds trust
When people see your business email address, they immediately identify its source. The result is trust. They know they won't be getting any email threats when opening your message, and you can use this trustworthiness to your advantage.
4. Drives sales
Since people are likely to open your email, you can send them new offers or inform them of upcoming promotions and products. Email marketing is critical nowadays. According to a 2022 study from Statista, email marketing generates over nine billion American dollars worldwide.
5. Gains more traffic
You can use your business email to send your clientele newsletters. You can start a blog and share links to your posts, boosting your website's traffic. To know more, read the article Five Important Tips for Your Blog.