Create your own website
Build your dream website with one.com
When you want to create a website, you have several options. For example, you could code it from scratch, use a CMS, or let someone else build it for you. But why not save time and money by using a Website Builder?
With one.com, you can create an amazing website quick and cheap, whether it's a professional business website, a portfolio or a personal blog.
Our Website Builder makes building a website a piece of cake. Simply drag and drop components in your workspace to add text, images, videos or any other content you want to have present on your website.
Why create your website with one.com?
Building your own website with one.com has many advantages. Not only do our packages include an easy-to-use Website Builder, but you will also get email on your own domain, and everything you need for a professional online appearance:
140+ Templates
Choose from over 140 professional and fully customisable templates.
Responsive Design
Make your site look amazing on all devices with our mobile view editor.
No Coding
Drag and drop components to create a website. No coding required.
Free SSL Certificate
We will install an SSL certificate for free, ensuring a secure website.
Marketing Tools
Get more traffic to your website by using our marketing tools.
24/7 Support
Our support team is always available for you, whenever you need it.
How to create your own website in 5 easy steps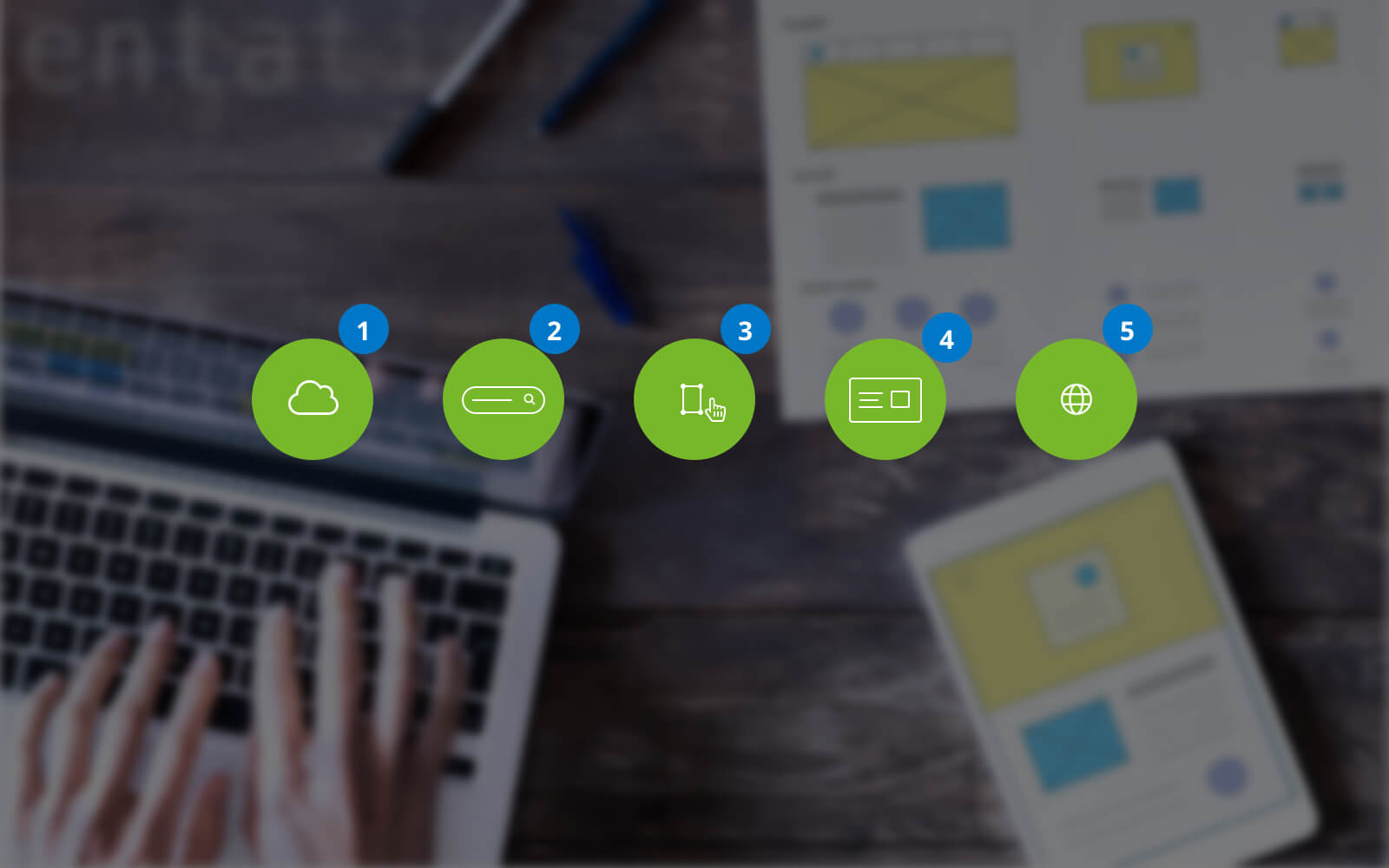 It doesn't have to be complicated to create your own website. Follow these steps to build your website today.
1. Choose a hosting plan
The first step of creating a website is choosing a hosting plan. Without hosting, your website can not go live.
Our hosting plans include everything you need to create your own website. Besides our Website Builder, our plans include email, PHP databases, DNS features and more. We offer five different plans, which are adjusted to your needs. From the Beginner plan, for simple and personal websites, to Guru, for advanced users and more complex websites.
We believe the performance of your website is of great importance. That's why we made sure our web hosting is fast and reliable, and our servers secure. Choose the plan that best meets your needs. Check the details of our plans to see what they feature.
Regardless of the plan you choose, you're always assured of the best performances and reliable servers. If you're not sure what plan to choose, don't worry – you can always upgrade to a bigger plan later.
2. Register your domain name
Your domain name is not only the address of your website but will also function as the second part of your email address. For these reasons, it's important to think carefully about this and register the right domain name.
Check if your preferred domain name is still available by typing it in the domain name search bar. If it's already taken, we will provide you with some great alternatives.
Think about the extension you would like to use. If your website is focused on people in your country, it's a good idea to pick the ccTLD, like .co.uk for the United Kingdom. However, if you're looking to reach a bigger audience and receive international traffic, you might want to choose a .com extension.
3. Pick and adjust a template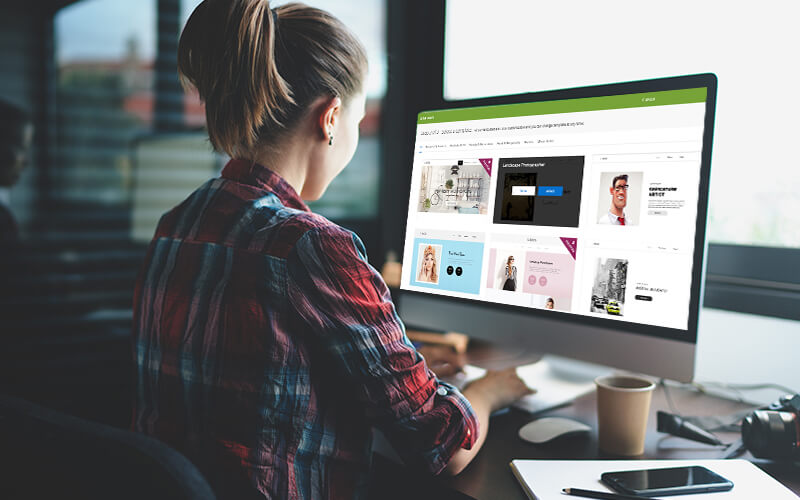 After you have completed your order, you can get started on building your website. Our professional designers have developed many beautiful templates, so you don't have to begin with a blank page.
You can choose from over 140 templates, which are divided into several categories. This makes it easier for you to find a template that suits the topic of your website.
The template defines the overall appearance of your website, which makes it an important step of creating a website. Our templates are easy to customise, so you can design your site the way you want. You can always switch templates if you're not satisfied with the current one or if you're just looking for a change.
4. Add your content
The most important aspect of any website is what you want to communicate to your visitors. Define your target group and create content specifically for them.
With Website Builder, you can easily add all your content. It doesn't matter if it's text like your story, product information, or media like images and videos. You can even add HTML coding to your site if you are comfortable with doing so.
Create different pages to spread your content over the website. Our templates all have premade pages, to get you started.
Besides your own images, you can also use stock photos, which are integrated with Website Builder. This is a great option to make your website more visually appealing if you don't have any suitable images yourself.
5. Publish your website
Is your design looking up to scratch and have you added all your content? Then you're finished with creating your website and is it time to publish it! Before you hit publish, take a look at our checklist before publishing a website.
Once you've gone through all the necessary points, click on publish to make your site go live. Now your website can be visited, and your online presence can start to grow.
That's everything you need to do to create a website. With these five steps, creating a website becomes much easier than it initially seems.
What's next after creating a website?
Once your website is online, you can continue to edit and optimize your website. But there are plenty of other things you can do. Here are some tips:
Create a professional business email. With a business email, we mean email on your own domain. This allows you to communicate in a professional manner with customers and prospects. You can create multiple accounts for different departments and customers.
Get started with online marketing to get more traffic to your website. We offer various marketing tools to help you rank higher in search engines, create advertisements, and set up an email marketing campaign. Please note, our marketing tools are not included in every plan.
Follow the performance of your site with statististics. With this tool you can see how many people visit your website, from which countries your website is visited, and which pages receive the most views. For more in-depth data and extensive reports, you can add Google Analytics to your website.