How to find the right domain name- tips & tricks
Choose a domain name that gets results
If you have ever owned a website or were close to setting one up, you'll probably recognise these scenarios all too well: You're sitting by the computer looking for available domains and one of the following things will have occurred:
You haven't the slightest idea what you want for your website
You've thought of an original domain name suited to your website, only to find out it is already taken
It's frustrating, to say the least, and it's not unusual for website projects to be tucked away and forgotten, rather than flourishing on the Internet.
In this article, you'll find concrete tips for how to choose a domain name for your project and what you can do if your desired name is already in use.
Choosing a suitable domain name
First and foremost, you have to ask yourself a question that may be tougher to answer than you think: Why does this website exist and what is its purpose?
Perhaps you already own a successful brick & mortar business and want to establish an online presence? It may be that this website will function as a storefront to target and connect with potential customers? Or it could be for your blog where you're looking to increase your personal brand strength?
The reasons for why you want to have your own website is something that only you can answer.
There are many options when it comes to choosing a domain name but there is one general rule you should abide by: Let the domain name reflect your site's purpose. If you are running a web shop that sells shoes, the domain name AndysPantsStore.co.uk or NoShoesHere.eu might not be the way to go in order to drive traffic to your website (unless going all-in on irony is your brands style).
Choosing a domain name based on your purpose
As previously stated, your domain name needs to be connected to the purpose of your website. A good domain name will say something about you, your company, or your products and services.
Your domain name is your brand.
Blogs:
In regard to choosing a domain name for your blog, a more obvious and perhaps simple route would be using your own name. However, if your blog has a specific niche, why not capitalise on this? A good way to get started is by brainstorming. Brainstorm keywords and begin pairing them together until you find something that works for you.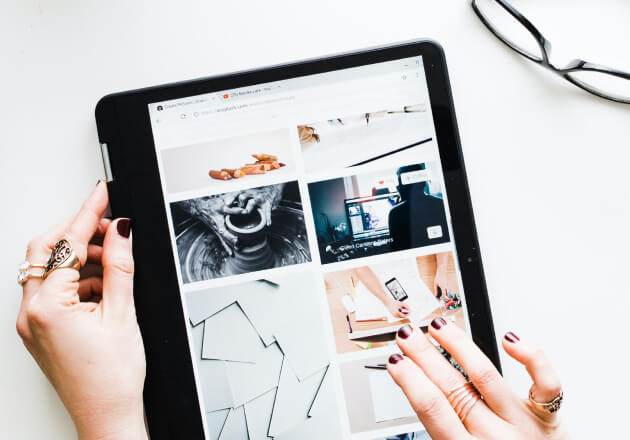 Private Projects:
In recent years, it has become more and more common for private individuals to create their own websites. One reason for this, is to present a professional appearance to potential employers. You can use your personal domain as if it is your own business card. This can be a domain consisting of the individual's CV or one which redirects traffic to the individual's LinkedIn-page. When choosing a domain name for a private project, it is useful to use your first and last name. If this is already taken, you can get creative- perhaps you have a middle name?
Businesses:
Now, when trying to choose a domain name for your business. You should aim to use keywords that represent your site. You need to select the best domain name, based on simple criteria.
Keep it short
Target the right market
Avoid numbers and hyphens
Choose something memorable
Act fast
Keeping your domain relevant
Choosing a domain name that has the same name as your business is the most logical option. An important point to consider is that if the name of your business is long, you can try a shortened version or an abbreviation. Most people write a domain name manually into the browser so put yourself in your visitors' shoes, what would be easier to type? anthonyandcharlesmachinesforrent.co.uk or acmf.co.uk. Which one of these examples do you think the majority of people will misspell? It can, however, be a good idea to register both of these domains and redirect one to the other. Sounds complicated? It doesn't have to be. Read our practical step-by-step guide on how to redirect a domain.
Protecting your brand name
So, you've decided on a domain name – all good to go? Well, for many that might be the case but we strongly recommend that you register more domain names to protect your brand.
Are you, for example, operating a business with international clients? Then it might be suitable to register your website with the country-specific domain for the countries in which you operate in (i.e. .fr for France or .de for Germany). Not all countries will allow you to register their country domain unless you are living there or have your business licensed in that country. Make sure that you are allowed to register the specific country domain before you follow through.
Summary: Tips for choosing a domain name
As we've clarified choosing your domain name should be well thought out, however, you also need to act fast. Every day a huge number of new domains are registered on the top level domains (like .com and .co.uk). The risk of your domain name being picked up by someone else is increasing every second, so it's wise to follow the better safe than sorry principle. It's easy to get stuck on finding the perfect domain name, but don't forget that a pretty good domain name is better than no domain name.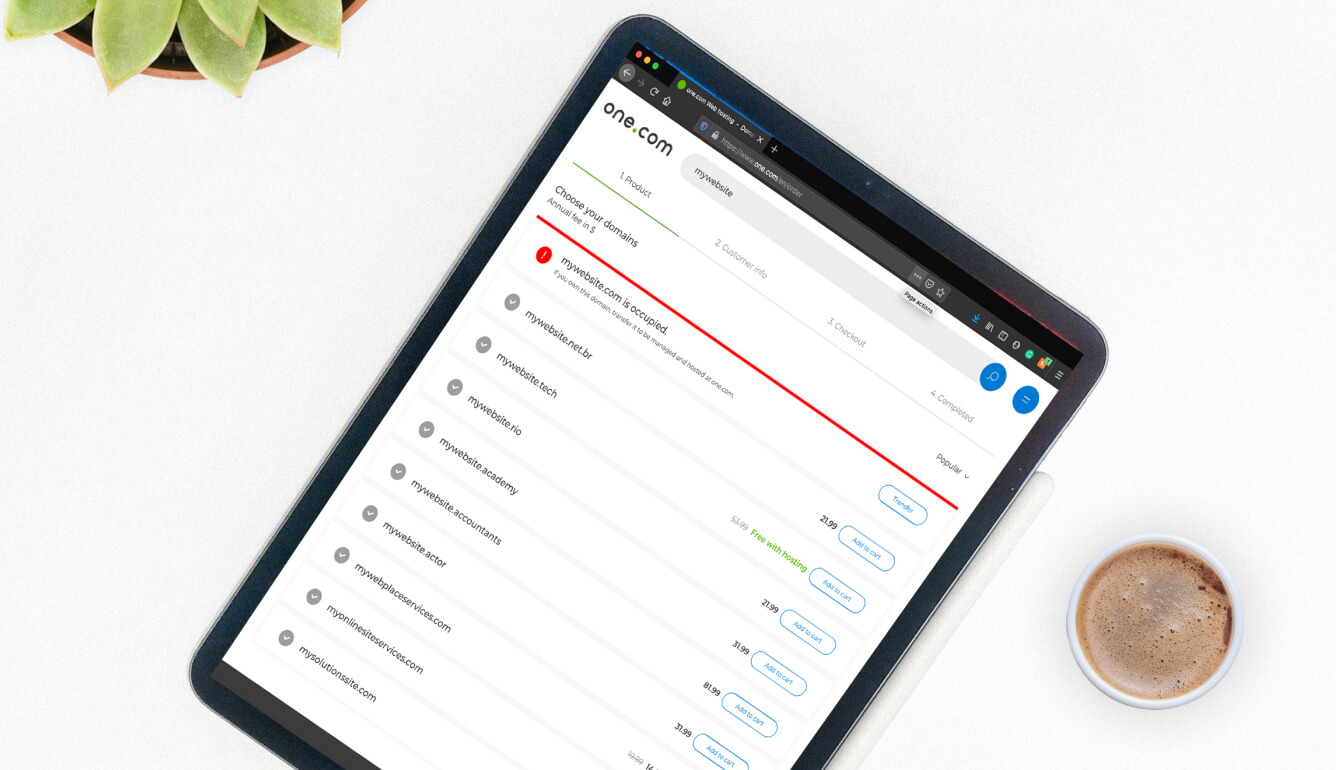 Consider the following when choosing a domain name:
Register a domain name that reflects the site's purpose
Register multiple domains/top-level domains in order to protect your brand
Choose a reliable domain registrar, like one.com
Keep the name as short as possible (as long as it makes sense)
Avoid numbers and hyphens in the domain name
Don't get stuck trying to find the perfect domain name

"An average domain name is better than no domain name"- Google
Consider the following if your desired domain name is already taken:
Is it possible to shorten the domain name in any way?
Can you choose another domain extension that's available? (If you aren't intruding on another brand)
Contact the person that owns your desired domain name and see if he/she is willing to sell it