What Is A Top-Level Domain?
A top-level domain is the part of a domain that comes after the dot

Brief Summary
Glossary
A top-level domain (TLD), often called domain extension, is the last part of a domain name. Examples of top-level domains are generic top-level domains like .com, .org and .net, and country-code top-level domains such as .uk, .de and .jp.
If you already own a website, you'll know how important your domain name is for branding. However, did you know how important your choice of TLD is when it comes to ranking?
For those of you who are thinking about creating a website and want a better over-all understanding, You're in the right place! In this article we're going to discuss; what is a top-level domain, what are the different types of TLD, what is the purpose of a top-level domain and finally, how you can register a top-level domain.
What is a top-level domain?
To sum it up, a top-level domain (TLD) = domain extension. That's right; they're the same. So, what's that mean? A top-level domain or a domain extension is the part of a domain that comes after the dot. For example, one.com's top-level domain is .com. Other examples of a TLD include, .co.uk, and .net. You'll be excited to know, there's a long list of TLDs to choose from.
What are the different types of TLD?
Most business owners won't even think about the difference between the types of TLD. Mainly, because they'll pick .com assuming it's the one to go with, due to popularity. However, what they probably don't know is that their domain extension can impact their websites search engine ranking.
The reason behind this is that when a site uses your TLD, google assumes that site- and all of its contents are relevant for a specific geographical area. What they do not target is languages. For that, you would need to localise your content.
but, It's crucial you consider what TLD you will use before you choose your domain name. For example, if you're going to sell a product in the UK, it's better to go with the local country code top-level domain (or ccTLD) -.co.uk over Japans .jp.
Country code top-level domain (ccTLD)
The abbreviation ccTLD stands for country code top-level domain. It is a top-level domain that is assigned to each country in the world. For example, .co.uk for The United Kingdom, .it for Italy, and .jp for Japan. Firstly, It's the best way to show users and the search engine, which country your website is registered. Secondly, it boosts your ranking within search engines, of said country.
Keep in mind; each country is allowed to set their own guidelines. For instance, some ccTLDs are restricted for use by residents only or businesses of said country, like France. Whereas, countries like Canada only allow their ccTLD to be used by citizens.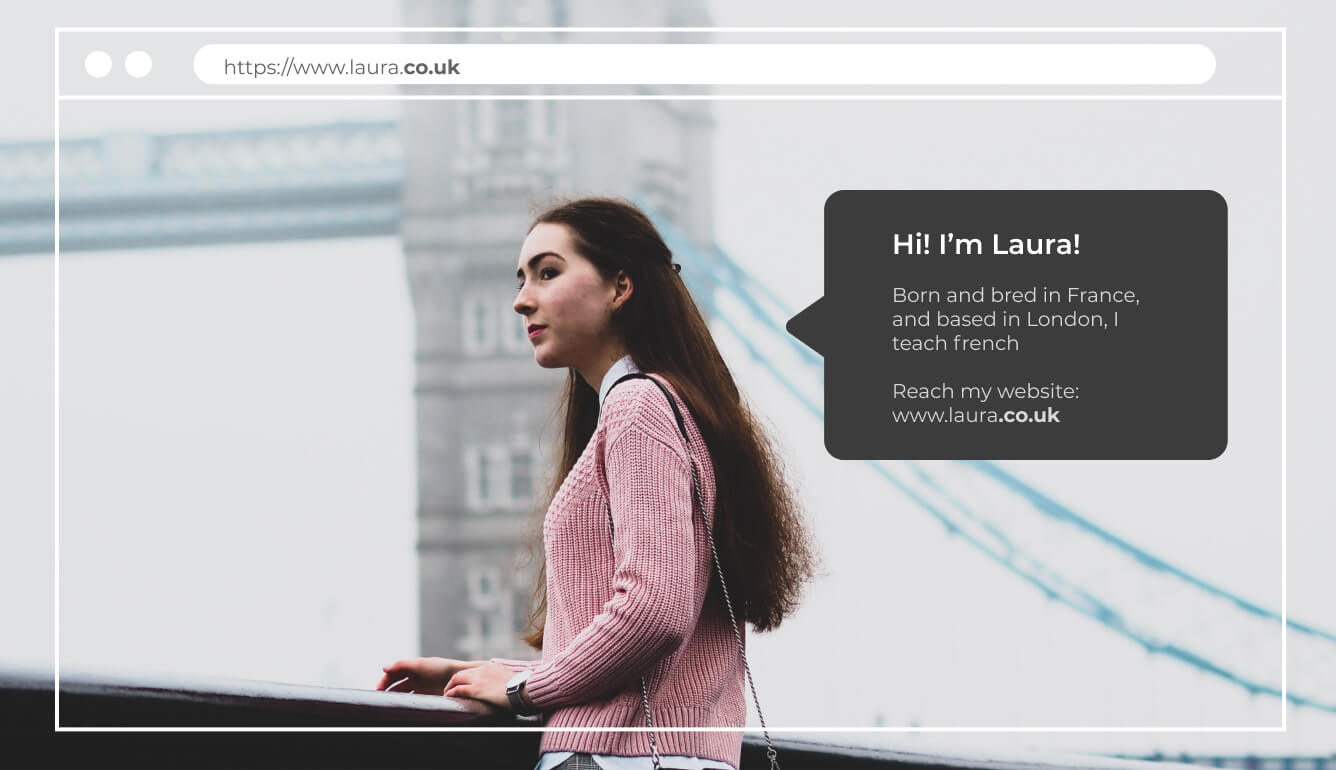 Generic top-level domain (gTLD)
A gTLD is a generic top-level domain. The generic top-level domain was initially used back in the '80s to help internet users organise websites. Some example of these are, .com, .gov, and .net.
Generic top-level domains are seen as more valuable as they are the most well-known. In particular, .com. Although .com is a very valuable top-level domain, it shouldn't be your go-to. Make sure you choose the correct TLD, to really boost your search engine ranking.
Sponsored top-level domains (sTLD)
A sTLD or a sponsored top-level domain is a TLD which has a sponsor representing a specific community. This includes communities such as ethical, professional, technical, or any private organisations that restrict the eligibility of who can use that particular TLD. Some examples of sTLD's are .gov, .mil and .edu.
How to register a top-level domain?
If you would like to register a top-level domain, you will need to do so through a registrar, such as one.com. All you need to do is, check if your desired domain name and domain extensions are available using our domain availability search bar.
Once you've found your perfect match, you'll need to submit the following information:
Your domain name.
Your domain extension.
Your contact information.
Your billing information.
Finally, once you've received your confirmation, you can get started building you dream website.