How to grow your blog traffic?
Read our tips on how to get traffic to your WordPress blog.
One of the most critical factors in running a website, some might argue the most crucial factor, is online traffic. Everything we write, produce, invent, and optimise is with the goal that someone will be interested in using that product or service.
Additionally, as website owners, we want online traffic to be able to be sustainable. We want to make a profit to be able to continue working with our passion.
Writing WordPress blog posts can help you achieve a boost in blog traffic. A blog is a compliment to your website. A blog is a place to connect with your users and visitors and a place to be a helping hand.
WordPress Blog posts have become incredibly popular. Whenever a question pops into our minds, we're most likely to google the question and try to find the answer to our question. Once you google your question, you'll find numerous blog posts that try to answer your question. Thus, writing blog posts is one of a few ways to increase blog traffic.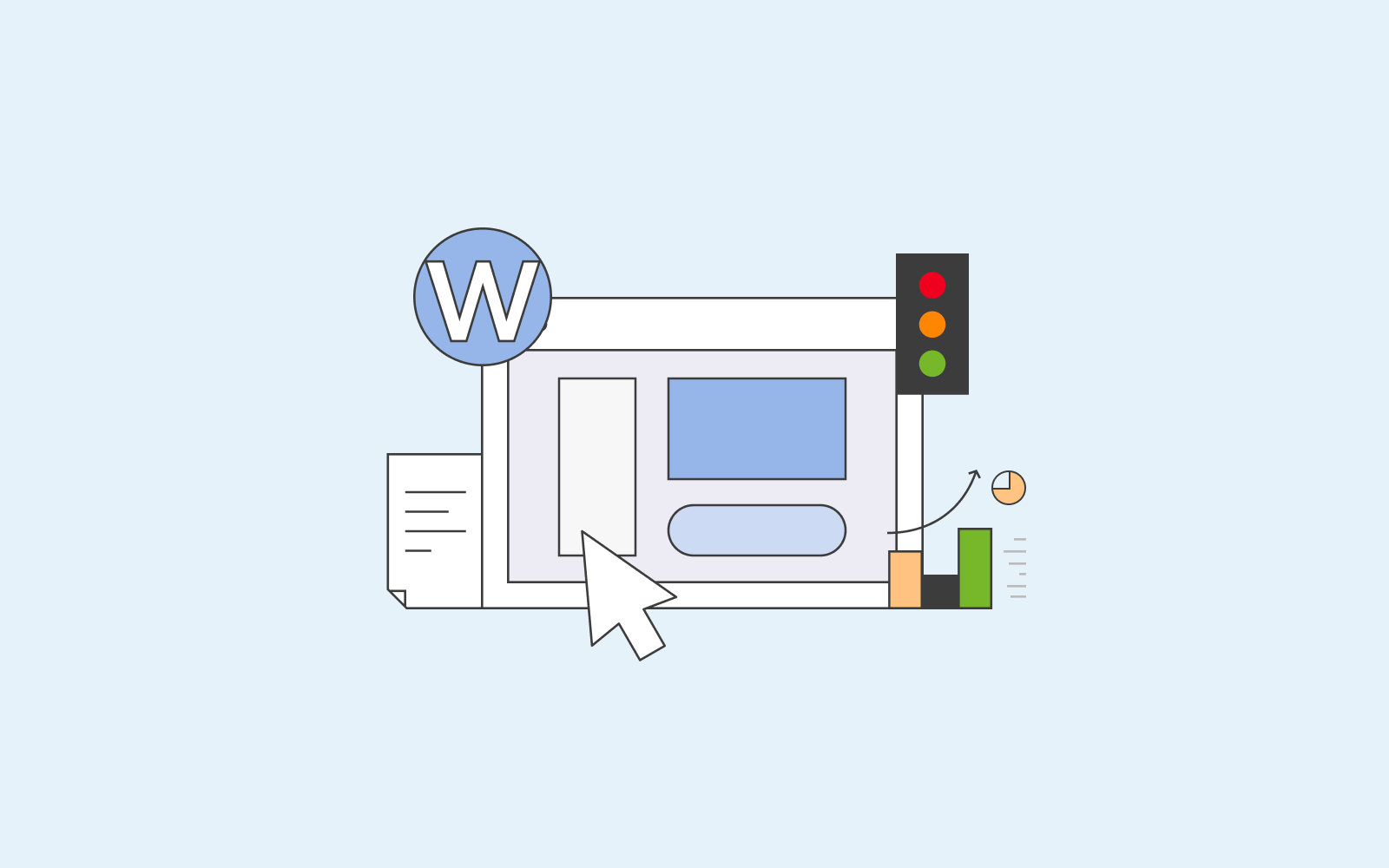 Keep in mind that the amount of blog posts written every week is massively increasing. There is high-quality content available but also low-quality content. You must ensure that you're being noticed among the high-quality content that's available.
We'll share tips in this article on how to stand out among thousands of blog posts and website's and how to grow your blog traffic.
How to increase your blog audience?
It's not easy to increase your blog traffic; however, if you work and optimise your WordPress blog, you can improve your blog traffic.
The primary key to growing your blog traffic is content writing. Not just any content, you have to ensure that you write high-quality and valuable content. Additionally, you must be consistent. If you write blog posts every week, you have a higher chance of giving your blog a boost.
Guest post
One way to increase your blog traffic is by writing guest posts. What is guest posting? It means that you write a blog post on someone else's website. You can offer your content writing services to other people and write blog posts on their website. You should write your name and your website address so that they can visit your website once people have finished reading your blog post. Additionally, you can include organic links in the blog post.
When you write a guest blog, the main thing to think of is to make it interesting for the readers. So, you shouldn't only write high-quality content; you should also entice the readers to visit your website. You can do this by giving the readers bonuses. For example, 15 % discount on your products/services for the people who've read your guest post.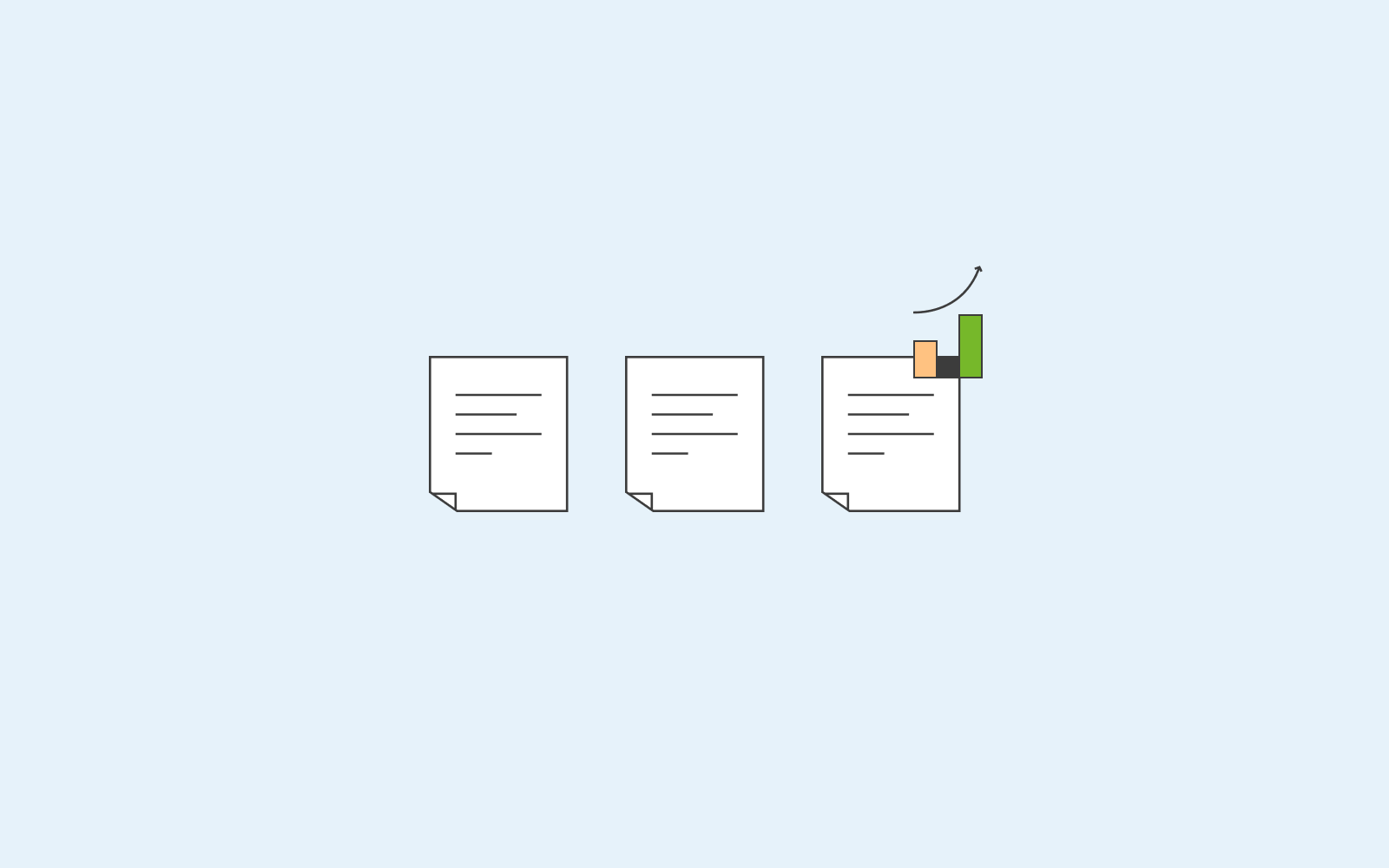 Optimise your content
If you're not a new website owner, you've probably written a few content pieces that you've published on your WordPress blog. You can do one thing that can leave a considerable impact; go back to your old content and optimise them.
It's always a good idea to refresh your old content; you might find mistakes or better and improved ways to optimise it and give your blog a boost. An excellent first step is to go back to your first blog post. Even if you only have a few blog posts, you should still allocate time to optimising your WordPress blog content to grow your blog traffic.
Tip: When you write content, make a list of your potential audience/readers. If you build a framework, you can write better content and subsequently grow your blog traffic.
Leave comments
Whenever you read other people's blog, leave comments. However, don't leave just any comment; write helpful comments so that the people who read the comments can find them useful. If they find it helpful, the possibility that they might visit your website increases.
They'll see you as a trustworthy person who has knowledge about the topic of the blog post. In addition, leaving comments on other people's blog posts will make users notice you, and subsequently, you can increase your brand recognition.
Leaving comments is also a way to build relationships with other people. If you build relationships with other website owners, you can write a guest blog from them, coming back full circle.
Another vital aspect to think about to increase your blog traffic – reply to every comment you receive. If you reply to comments, users will feel enticed to leave comments continuously. It'll make users who have not left any comments feel encouraged to do so. In addition, replying to comments shows your interest in your users, which will, in return, increase your brand recognition.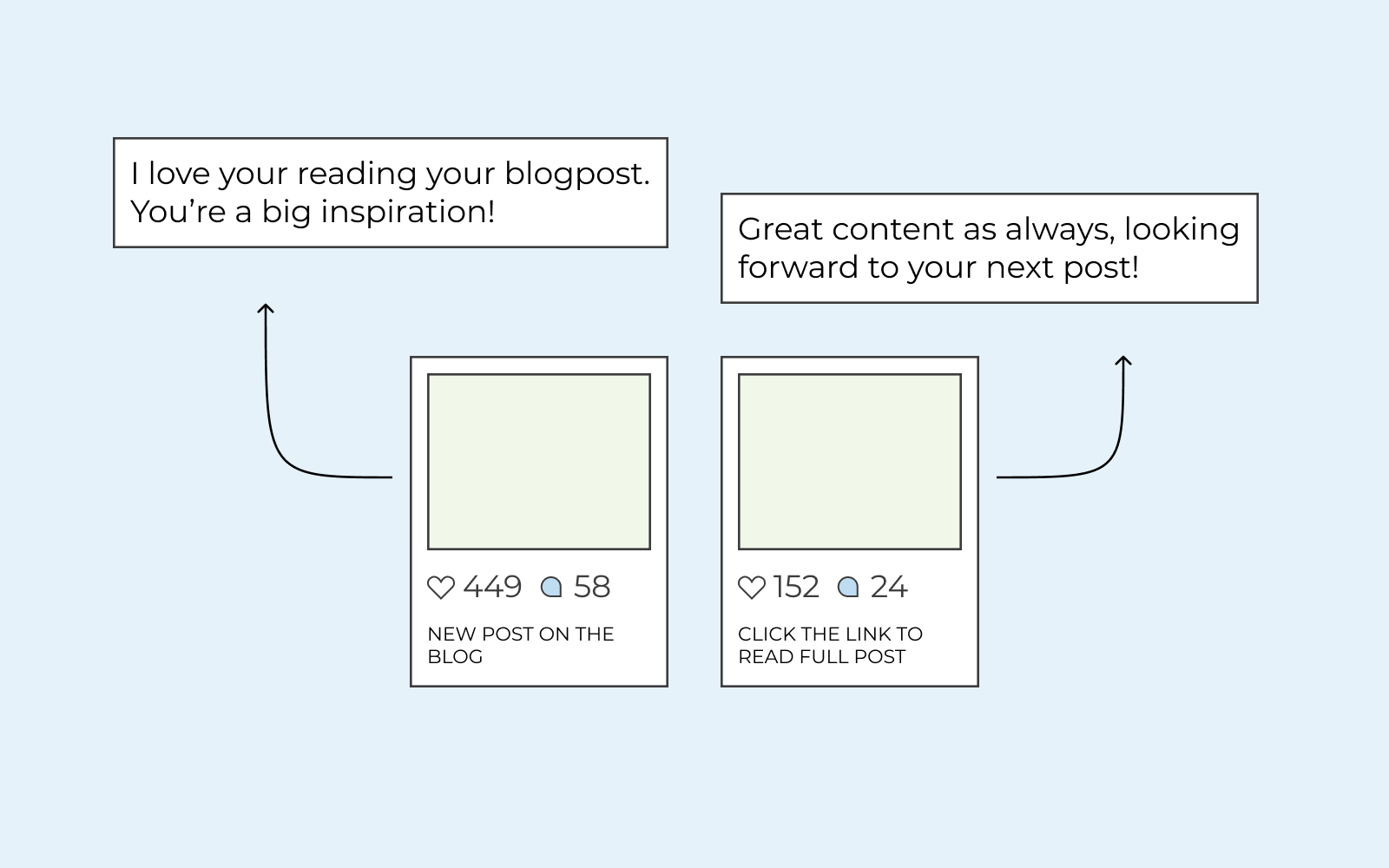 Social media
Share interesting and relevant topics and subjects on social media. Create social media accounts for your business and make sure that you're active every day. Social media is a free and great way to market your business and brand for free.
It's incredibly beneficial to focus on social media platforms. Every time you publish a blog post that you've written on your website, you should also publish it on your social media platforms. It's a great opportunity to share your work and increase your blog traffic.
Additionally, you can also leave comments on other people's posts on social media accounts. Try to bring awareness to your website and brand as often as possible and on as many platforms as you can.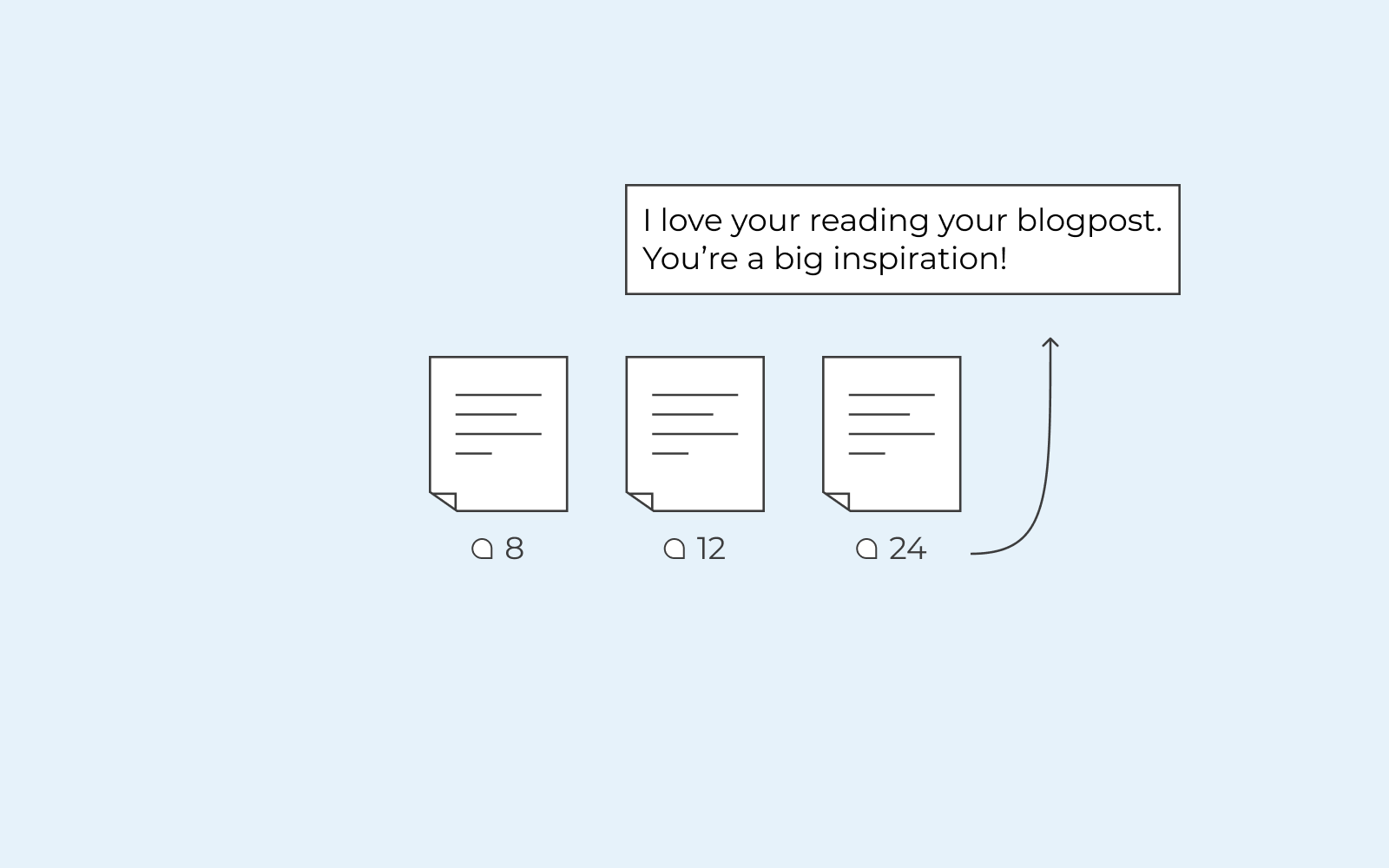 Newsletters
Sending out weekly newsletters is a good way to increase blog traffic. However, we're not talking about the standard newsletters that companies send out once a month or once a week.
Write a short and straightforward newsletter in which you describe this week's blog post. Ensure that your message is catchy and exciting. Don't overwhelm the readers with too much text or illustrations. Keep it short, engaging, and helpful. And don't forget to attach the link to your blog post in the newsletter.
Keywords
Before writing content, you should do keyword research. Yes, don't forget the power of SEO and how it can grow your blog traffic. The primary way to increase your blog post is by answering questions that people ask in their search queries. People will google various questions or products that they want to buy daily, and you want to ensure that it's your products they purchase or your blog posts that they read.
Thus, do keyword research based on topics and subjects relevant to your website. By doing keyword research, you'll know exactly what people search for when they search for items similar to what you're offering. Once you have that information, you can make sure that you implement your chosen keywords in your content.
Tip: Read and study your competitor's content. Doing so will give you ideas and inspiration on writing WordPress blog posts that are better and more valuable.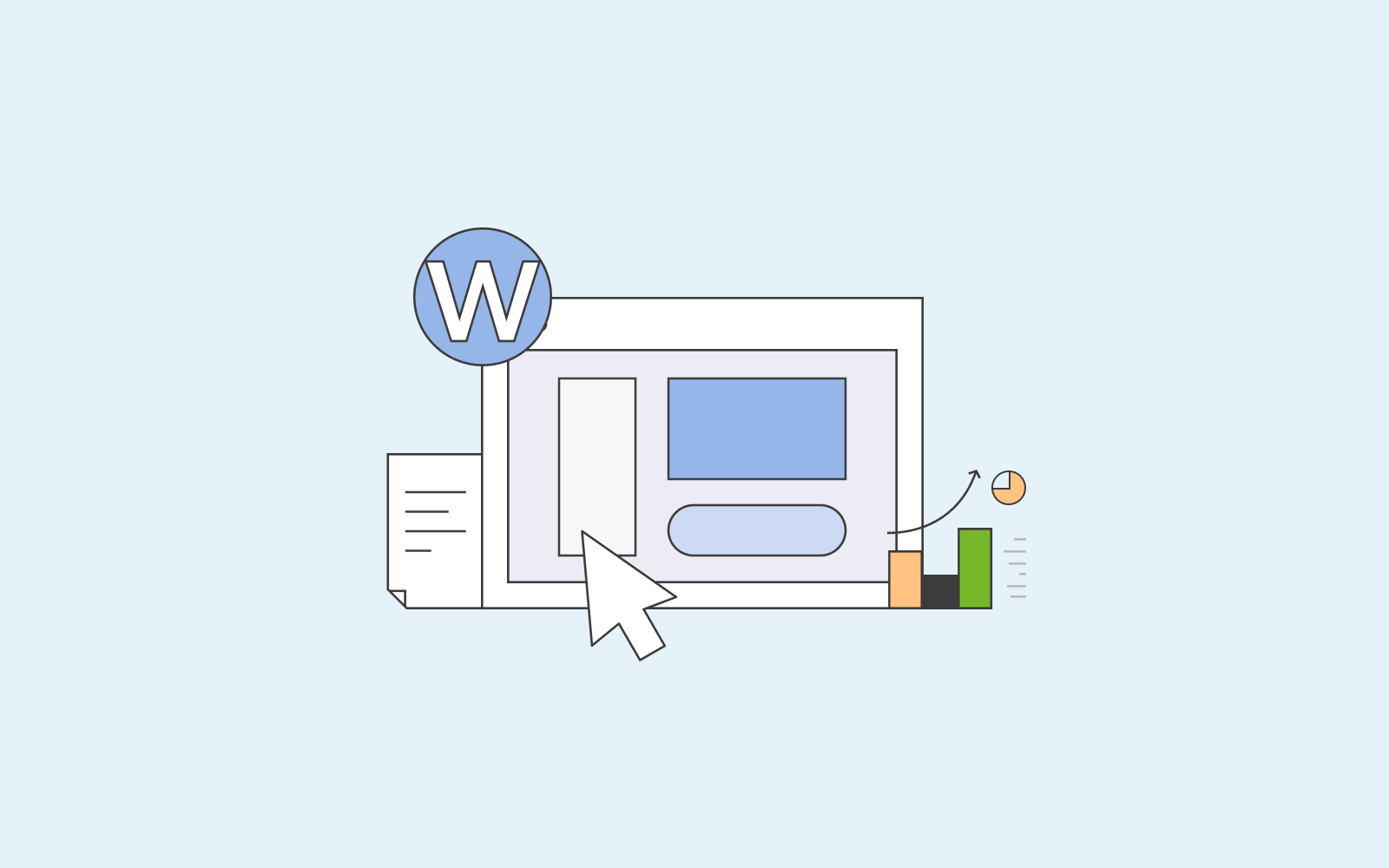 Honourable mentions:
Headlines are vital and will either make or break your blog post. If you write a catchy headline, the chances of users being so enticed that they have to read your blog post will increase.
Let's provide you with an example. Instead of writing 'The best cheesecake you've ever eaten', write 'The secret ingredient that will make your cheesecake better than anyone else's.' It's all about catching the reader's attention and enticing them, basically leaving the readers with a cliff-hanger.
Make sure that you link internally. Internal linking is a great way to make sure that all your blog posts are getting attention.
Backlinking is also a great way to grow your blog traffic. The more people who link to your blog posts, the more trustworthy your brand and website will appear. Not to mention, you'll increase your blog traffic.