How to sell digital products online: complete guide (2023)
Read how & why you should sell your digital products in your online shop
Suppose you want to sell graphic designs that you've created. Owning your e-commerce website is essential. But not all hosting will allow you to. We're glad to state that at one.com, you can sell all the digital products you want in your online shop. You'll learn how in this article.
What is a digital product?
A digital product is a product without a physical form. Digital products can include graphic designs, apps, WordPress plugins, music files, and eBooks. For example, you can't hold a WordPress plugin in your hands in physical form. It's a digital product.
The benefits of selling digital products
Building a business offers many dilemmas. If you want to sell products, you may question whether to sell physical or digital goods. The latter has the following benefits:
1. No need for inventory space
Digital goods don't take up any physical space. All you need is storage on a hard drive or server; you can instantly copy your product as many times as you wish. You don't need to worry about running out of stock.
2. Reduces waste
You don't need to worry about excess stock. You only need an original master file you can instantly copy whenever someone buys your product.
3. No shipping
You don't need to arrange or pay for shipping, minimising operational costs and lowering your initial investment.
4. Instant delivery
Your customer doesn't have to wait a few days until they can receive and try the product. People can get digital products immediately after purchase.
How to create a website to sell digital products
To create an online shop, you must first find a domain host. It's a service provider responsible for ensuring that your store stays online and is secure. one.com is an example of a host. It offers many plans and prices tailored to your needs.
For example, the "Enthusiast" plan includes the following:
Five websites supported
200 GB SSD storage
Unlimited webmail accounts
Daily backup & restore
1-click WordPress install
After choosing the perfect plan for you, follow these steps:
Choose a domain name.
Install your online shop.
Add payment methods.
Design your online shop with an intuitive website builder.
Set up a business email.
Your online store is ready. Ensure everything looks good, and add your products.
How to sell digital products
Selling your digital products with one.com is an easy and intuitive process. It only takes a few steps.
Install your online shop with one click.
Go to the "products" tab.
Click on "Add product."
Write its name and description.
Add a photo.
That's it. Now, your digital product is available for purchase. So, now you must learn how to ensure people know about it.
How to market digital products
Digital products have one drawback: people can't inspect them as in a physical store, so you'll need to focus more time and effort on your marketing. You can do some of the following to spread the word about your digital products:
Why sell digital products with one.com
Our online shop includes all the necessary features, from a website builder to invoicing. There's no easier way to get your digital products online and ready to sell. Additionally, the one.com online shop includes the following features:
Responsive templates
The one.com online store templates adapt your design to any screen resolution and device your customers may use. The result is a website that always looks stunning.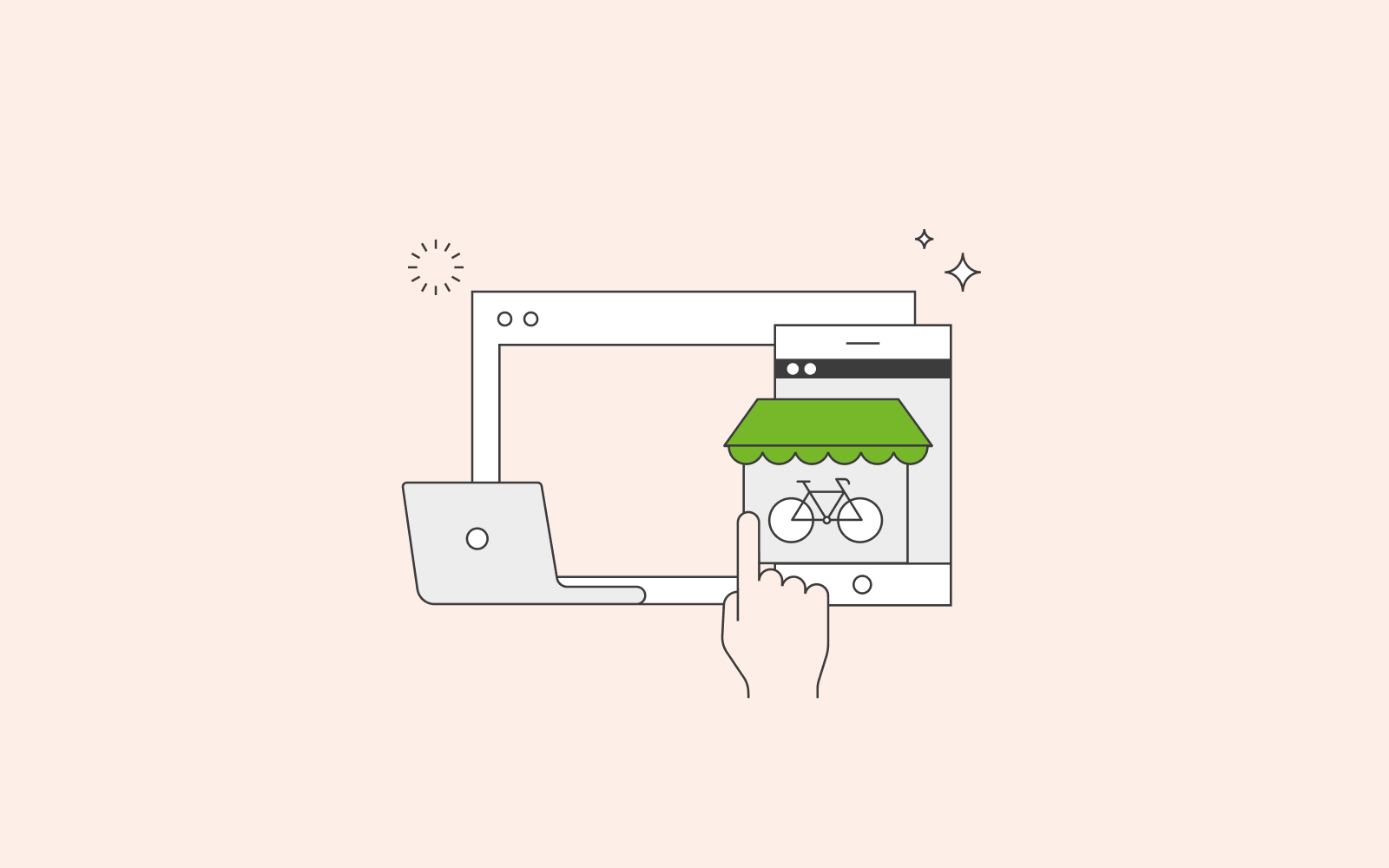 Storage
At one.com, you can manage everything within the online shop, so you don't need to install external apps to get started and make your business work.
Your digital products are securely stored in a hidden location in your web space. Select 'Digital' when you add a new product and upload the file or files containing your product.
Add shopping carts to all your pages
With our online shop at one.com, you can add the shopping cart to all the pages on your website. This feature is available mainly to facilitate the customer's shopping experience. If the customer navigates your website, the shopping cart will always be visible and accessible to them.
All they need to do is click on the shopping cart and proceed to check out. This feature will also ensure the customer doesn't forget they have items in the shopping cart when navigating your website. This feature helps lower your shopping cart abandonment rate.
In addition, you can customise the colour, background, and placement of the shopping cart to ensure that it matches perfectly with your website's style.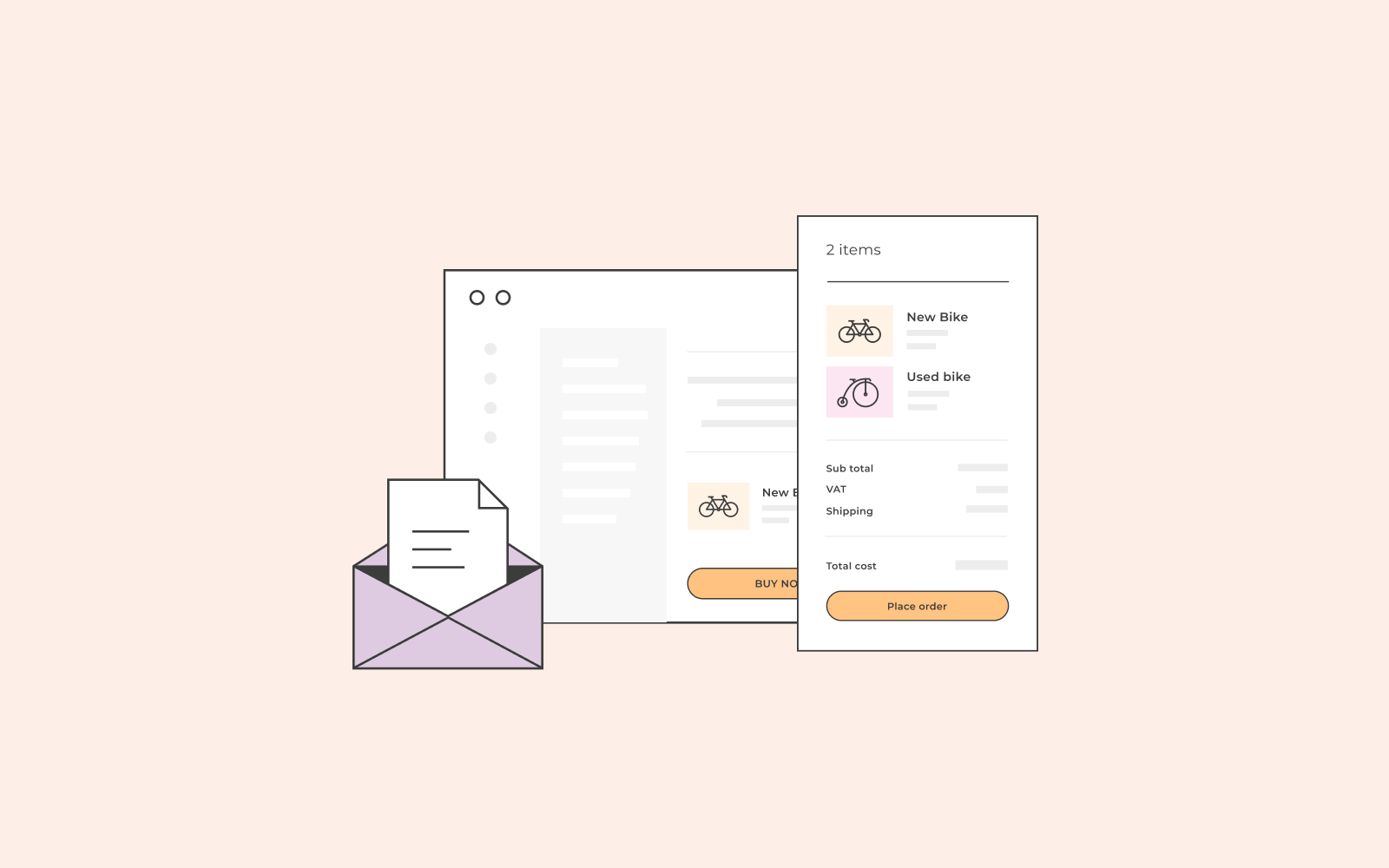 Stay updated
If you would like to stay informed on all the new products and features one.com might add in the future to improve the online store, we have enabled a new feature, 'What's new.'
We continually strive to improve and perfect our products and want to share every new improvement and feature with you.
We've added notifications to the online shop dashboard. You can stay informed and get the most out of the online shop.