How to register your domain name?
Create a brand online for yourself, your project or business
Firstly, let's discuss the reasons for registering a domain name. By having a domain name you have a place to call home on the internet. Whether it's for your business, a project or simply for your personal brand. These days, you can register domain names at a low cost. There are many reasons why people do so, it could be to create a personal brand identity, or wanting to have a professional email address on your own domain and therefore, setting up country-code Top Level Domains to develop your brand internationally. Some people even register and purchase domains for money investment purposes.
Remember, domain names are unique and generic ones get snapped up quickly. If you've got a great idea for a domain name in mind already, check its availability straight away.
How do I register a domain?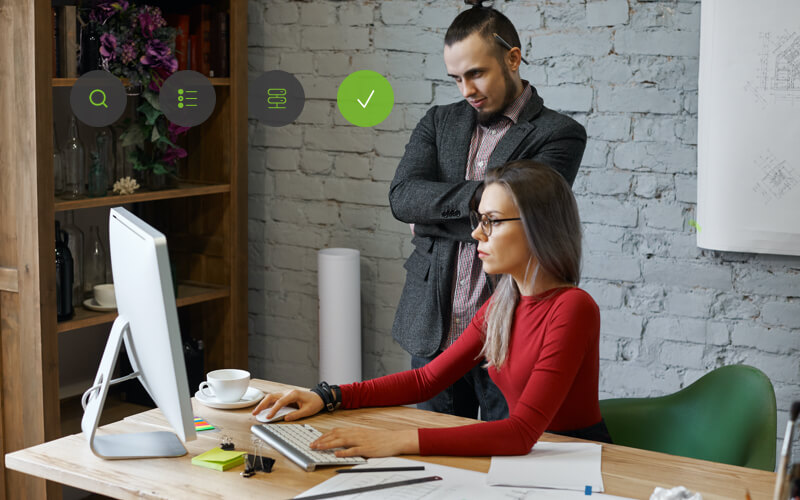 A domain name can be registered by a hosting provider. After you have chosen a domain name and completed your order, you are the owner of that domain name for one year. It's not possible to register a domain permanently. But at one.com, we will renew your domain automatically, so you don't have to worry about losing it. We will always inform you in advance about an upcoming renewal, and we register domain names at a low cost.
You can easily register a domain at one.com:
Search a domain name in the domain search bar.
Find and select an available domain.
Add a hosting plan if you want to have a website or email on your domain.
Complete your order.
How to choose a good domain name?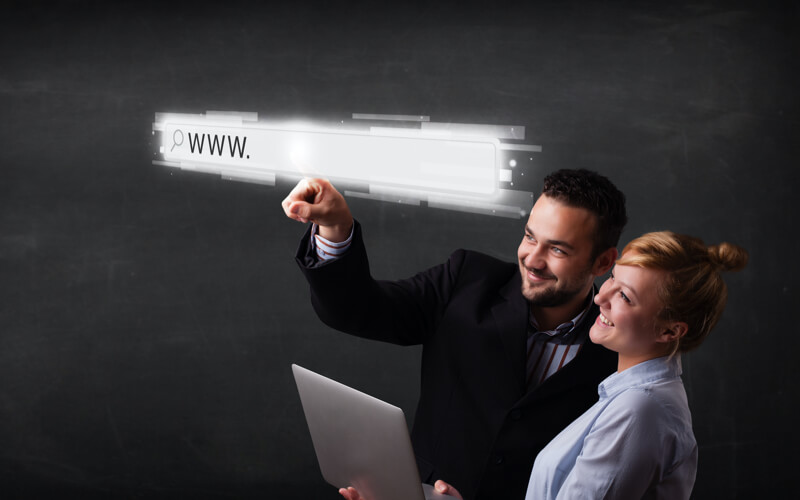 Generally speaking, you would want to start off with the name of your company, project or even your own name as a domain name in the popular TLDs, if they are available. You may also want to add domains and TLDs that are descriptive to help explain what you do to potential customers. Finally, a good tip is to register a domain name that is easy to remember and spell, so if anyone tries to type in the address, they should be able to find you on their first try.
If you're not sure which TLD to choose, it is often best to go with a popular TLD. You can't go wrong with a .com or .co.uk domain. The downside of these TLDs is that it is more likely that your preferred domain is already taken. These days it is therefore more common to register a more modern TLD, such as .online or .shop.
Here is an example of a solid domain registration strategy. Imagine Jonas is setting up a bike repair shop in Copenhagen called "Jonas' Bikes". He should look to register the exact name of his venture in .com and .dk, the two popular top-level domains in Denmark – jonasbikes.com and jonasbikes.dk, as well as the Danish translation of his brand name – jonascykler.dk. In fact, researching SEO and marketing tactics, Jonas will realise that a lot of his potential customers are searching online for "bikes Copenhagen" in Danish, so he'll register the category domain name cyklerkoebenhavn.dk to redirect to his main website. Next, Jonas may choose to register jonas.bike as a cool domain name, which he could potentially use that a lot in marketing. Thus, Jonas has identified 4 domain names that he needs to register in order to secure his online brand.
Which rules and restrictions apply to domains?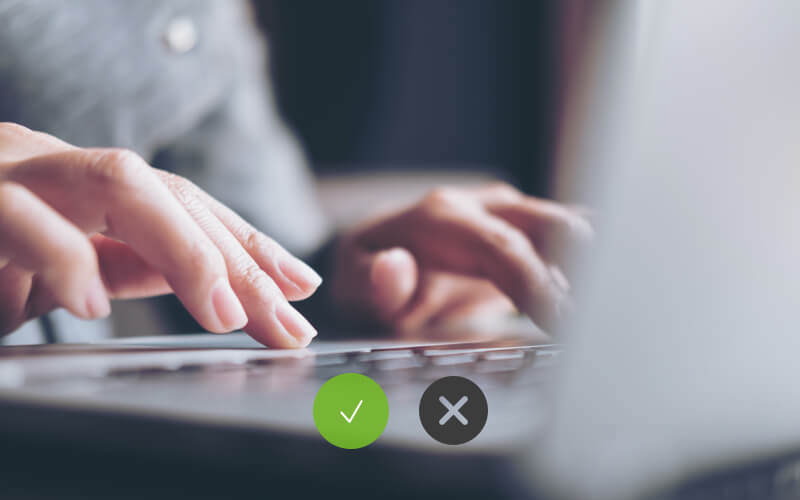 Which domain name you want to register is completely up to you. You have the freedom to register almost any domain you want, if it's still available. But there are a few restrictions you should keep in mind:
A domain name can only consist of letters, numbers and a hyphen. You can not use any other special characters.
The minimum length of a domain name is 3 characters, excluding the domain extension.
The maximum length of a domain name is 63 or 64 characters, depending on the domain extension.
Some domain extensions can only be registered by specific organizations such as government bodies (.gov) or academic institutions (.edu).
Some country specific domain extensions, such as .no, .fr and .ca, can only be registered if you or your business resides in that country.
Another thing to consider are other brands and companies. You could violate a trademark if you register a domain name that is too similar to an existing brand or company.
What comes next after domain registration?
Once it's active, there are a lot of things you can do with your domain, especially with one.com. You can start building a website or create email addresses on your domain.
For businesses that wish to succeed online
200 GB
500 mail accounts
Website Builder
1-click WordPress
5 websites
Build a website
At one.com, you have several options to build your own website:
You may want to try out our user-friendly Website Builder which allows you to create a website from over a hundred professionally designed templates. No coding required; easily tweak your site with a simple drag and drop interface.
Another way to build a website is with WordPress hosting. You can easily install the most popular content management system with our 1-click installer and get started with creating a WordPress website right away.
Email Hosting
Our all-in-one plans include email hosting, so you can easily set up a professional business email address on your own domain. It works with apps and comes with our own ad-free webmail platform for online browsing. It is fully-featured, professionally designed and super easy to use.
DNS management
You can also redirect the domain name you registered to an existing website or web page, like your LinkedIn profile or Instagram feed. Advanced users will have full control over DNS settings to set up various records for the operation of your domain.