How to register a domain name (2023)?
Create a brand online for yourself, your project or business
Most companies have a website. You'll need one to compete with other businesses in the digital age. The first step towards launching your webpage is registering a domain name. You'll learn how to do so in this article.
What is a domain name?
A domain name is the part of a URL that comes after www. For example, in www.one.com, the domain name is one.com. Likewise, in an email, the domain name is what comes after the @, so in firstname.lastname@one.com, the domain is also one.com.
Understanding the distinction between a domain name and a website is essential. The former is only the address you use to access the latter. For example, www.one.com is the address you type to go to our company's main page.
Why register a domain name?
No two domain names are identical. So, you can use your domain name to establish your brand's identity. Choose something that represents your company and is easy to remember so that people can access your website as effortlessly as possible.
You can even set up your domain name to have many different extensions. It doesn't have to be .com. You can choose something that signals your company's nationality, like www.company.co.uk. These extensions have a name: Top Level Domains (TLDs).
Read more: before deciding on an extension, read What Domain Extension Should I Use?
How to register a domain name
Now that you know what a domain name is and why you should register one, it's time to get it. Doing so is simple. All you need to do is follow the steps below:
1. Choose a good domain name
Start with your company's name. Register a domain name that's easy to remember and spell, so if anyone tries to type in the address, they can find you on their first try.
If you need help deciding which TLD to choose, it's best to go with the most popular. According to a report from Web Technology Surveys, almost 50% of all domains worldwide use a .com extension. But, the downside of this TLD is that it's more likely that your preferred name is unavailable.
Here's an example of a solid domain registration strategy. Imagine Jonas is setting up a bike repair shop in Copenhagen called "Jonas' Bikes." He should look to register the exact name of his venture in .com and .dk, the two popular top-level domains in Denmark.
By researching SEO and online marketing tactics, Jonas will realize that many potential customers are searching online for "bikes Copenhagen" in Danish, so he'll also register the domain name cyklerkoebenhavn.dk and redirect all its users to his website.
Next, Jonas may register jonas.bike, which he could use a lot in marketing. Thus, Jonas has identified four domain names that he can use to build his online presence.
2. Check if your domain name is available
You can use a domain search tool to see if someone else has registered your desired domain. If your name is available, proceed to the next step. If not, consider creating a variation of your original idea, but keep some rules in mind when finding the right domain name:
A domain name can only consist of letters, numbers, and a hyphen.
The minimum length of a domain name is three characters, excluding TLD.
The maximum size is 63 or 64 characters, depending on its extension.
Only governments can register .gov domains.
Likewise, only academic institutions can register .edu names.
Some country-specific domains, like .ca, can only be used if your business resides there.
You can't use trademarked names, even if they're available.
3. Find a domain host
A domain host is responsible for ensuring your registered domain stays online, works properly, and stays secured through an HTTPS protocol, SSL certificate, and other website security measures. One.com is an example of a host.
4. Choose a plan
One.com has several hosting packages. Each includes free domain registration for a year.* After registering your domain name, you can also get an easy-to-use website builder to create your webpage.
5. Complete your domain name registration
Continue with the checkout process and complete your request. You've registered your domain.
How much does it cost to register a domain name?
Depending on your plan, registering a domain can cost from £1 to £10. So, read more about each option and what they offer. Decide what's best for your business. Regardless of your choice, you can get a domain in less than five minutes.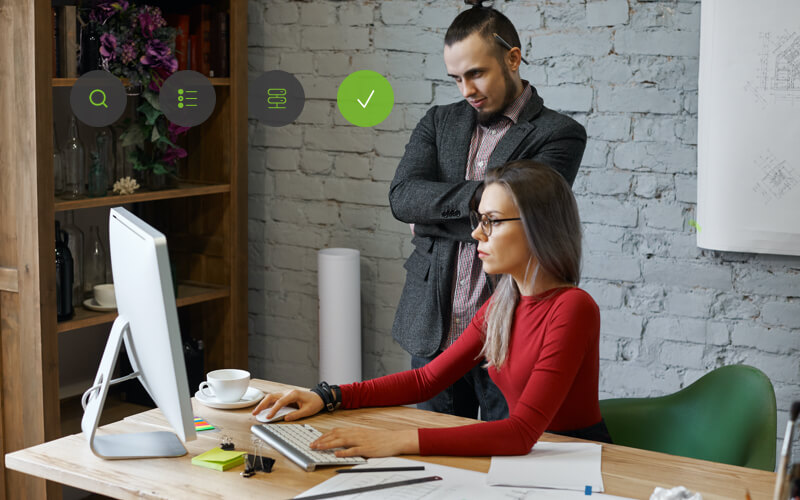 What is a domain name contract?
A domain name is a property. As such, it needs proper documentation when it exchanges hands. A domain name contract is a document detailing the conditions and warranties of your acquisition. You'll also need one if you decide to sell your domain.
How long does it take to register a domain name?
The time can vary. But it can take from 24 to 72 hours for the domain you registered to become active. This time window exists because servers worldwide need to update their information to acknowledge your domain's registration.
When can I start using my domain?
As soon as your domain becomes active, you can start using it, regardless of whether you plan to build a website, start a blog or create an online shop. But you don't need to wait for this activation period if you purchase an existing domain.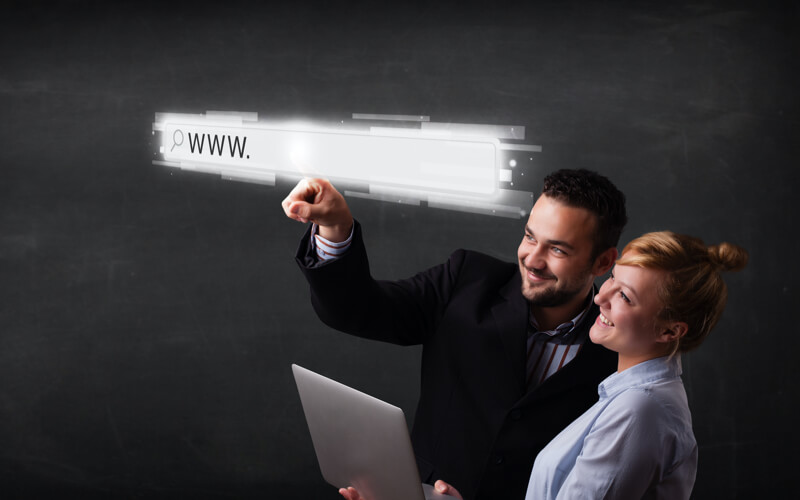 How to check when a domain name was registered
To see when a domain was registered, use the WHOIS database. It'll give you a complete domain overview, including its registration information and date. But, you'll notice that some people choose to register anonymously.
How to register a domain name anonymously
Most domain hosts will allow you to register a domain privately, so your information will appear redacted in the WHOIS database. You can purchase with a pre-paid card to increase your private data security.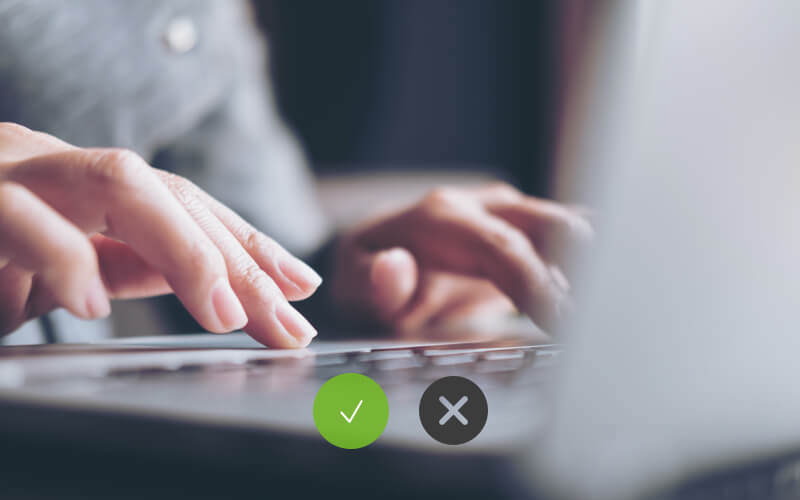 What to do after registering a domain
Once it's active, you can do many things with your domain, especially with one.com. You can start building a website or create email addresses, for example.
1. Build a website
Try out our user-friendly Website Builder, which allows you to create a website from over a hundred professionally designed templates. No coding is required; easily tweak your site with a simple drag-and-drop interface.
Another way to build a website is with WordPress hosting. You can easily install the most popular content management system with our 1-click installer and start creating a WordPress website immediately.
Read more: Are you unsure whether which one to use? Read WordPress vs. Website Builder.
2. Email Hosting
Our all-in-one plans include email hosting, so you can easily set up a professional business email address on your domain. It works with apps and comes with our ad-free webmail platform for online browsing. It's fully featured, professionally designed, and super easy to use.
3. DNS management
You can also redirect the domain name you registered to an existing website or web page, like your LinkedIn profile or Instagram feed. Advanced users will have complete control over DNS settings to set up various records for the operation of their domain.