How to embed a YouTube video on your site?
Learn the steps today!
WordPress has simplified embedding a YouTube video on your website significantly. If you want to add a YouTube video to your website, all you have to do is copy the YouTube link and paste it into WordPress.
After you have produced your video, it's time for you to upload it to YouTube (or any other video platform that you prefer) and embed the YouTube video on your website.
Before we detail how to embed a YouTube video on your website and all our favourite plugins to elevate your videos, let's explain why it's beneficial to add YouTube videos to your website.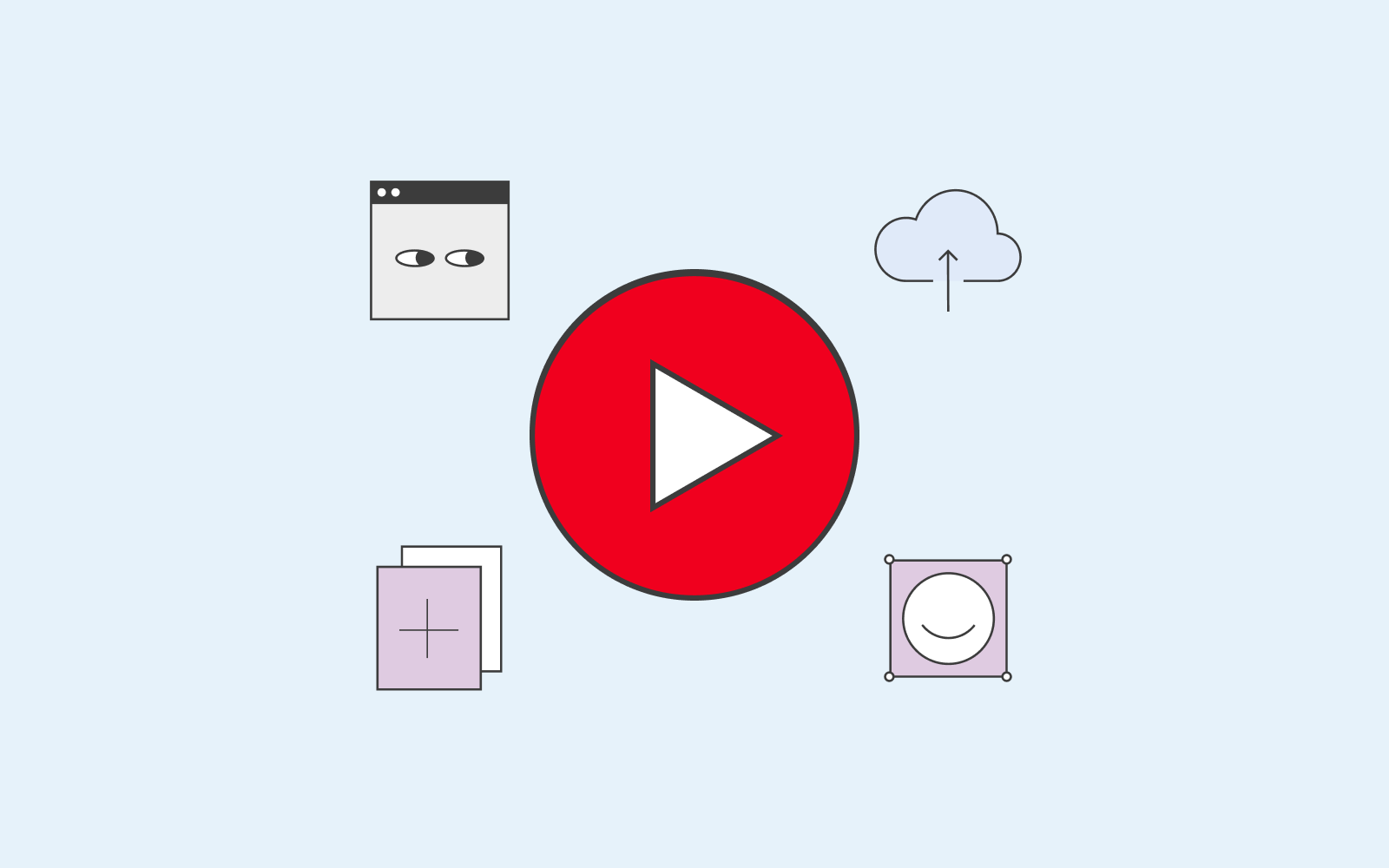 Why you should embed Youtube videos on your WordPress
Embedding a YouTube video on your website can be beneficial. For example, suppose your website deals with a complicated topic. In that case, you can have someone explaining the topic on video to simplify the meaning of the topic and help your visitors understand more clearly.
If you wonder why you should embed a YouTube video instead of just uploading the video to your WordPress, the answer is storage and speed. If you upload the video directly to your WordPress editor, it will increase your loading time and make your website heavy to load. This is not good because if you have a lot of traffic, your website can crash. Therefore, the YouTube platform (and other video platforms) is a great solution.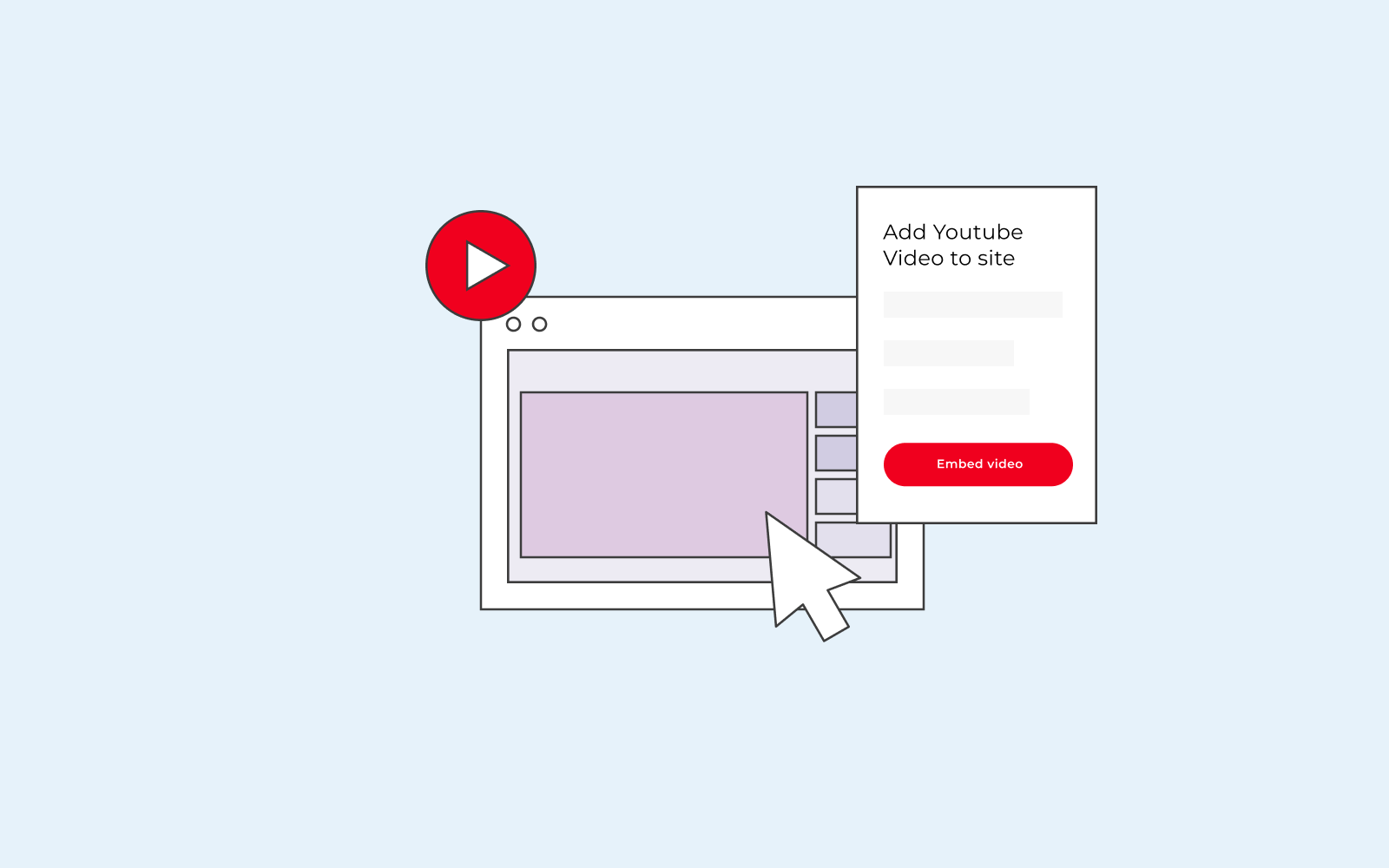 We will guide you on how to embed a YouTube video in this article. We will also share some neat tricks you can add to ensure that your video stands out.
Add videos to your website with five simple steps
Open the YouTube video you want to share on your website.
Click on the share button or copy the URL in your browser.
Click on the embed button.
Copy the embed code.
Paste the code onto your WordPress editor.
Tip: While you're copying the embed code, you can also choose to customise features according to your wishes. Features such as where you want the video to start or if you want to show player controls.
Embed your YouTube video with a shortcode
You can also embed a Youtube video on your website by using a shortcode. You can embed the YouTube video by writing this code:
[embed width=" 600" height="600"] The YouTube URL[/embed]

Change the width and height to match your wishes.
8 of the best YouTube video plugins
One of the great aspects of the new WordPress update 2.9 is that you don't have to use a plugin to add a YouTube video to your website. All you need is a link to be able to add the video to your website.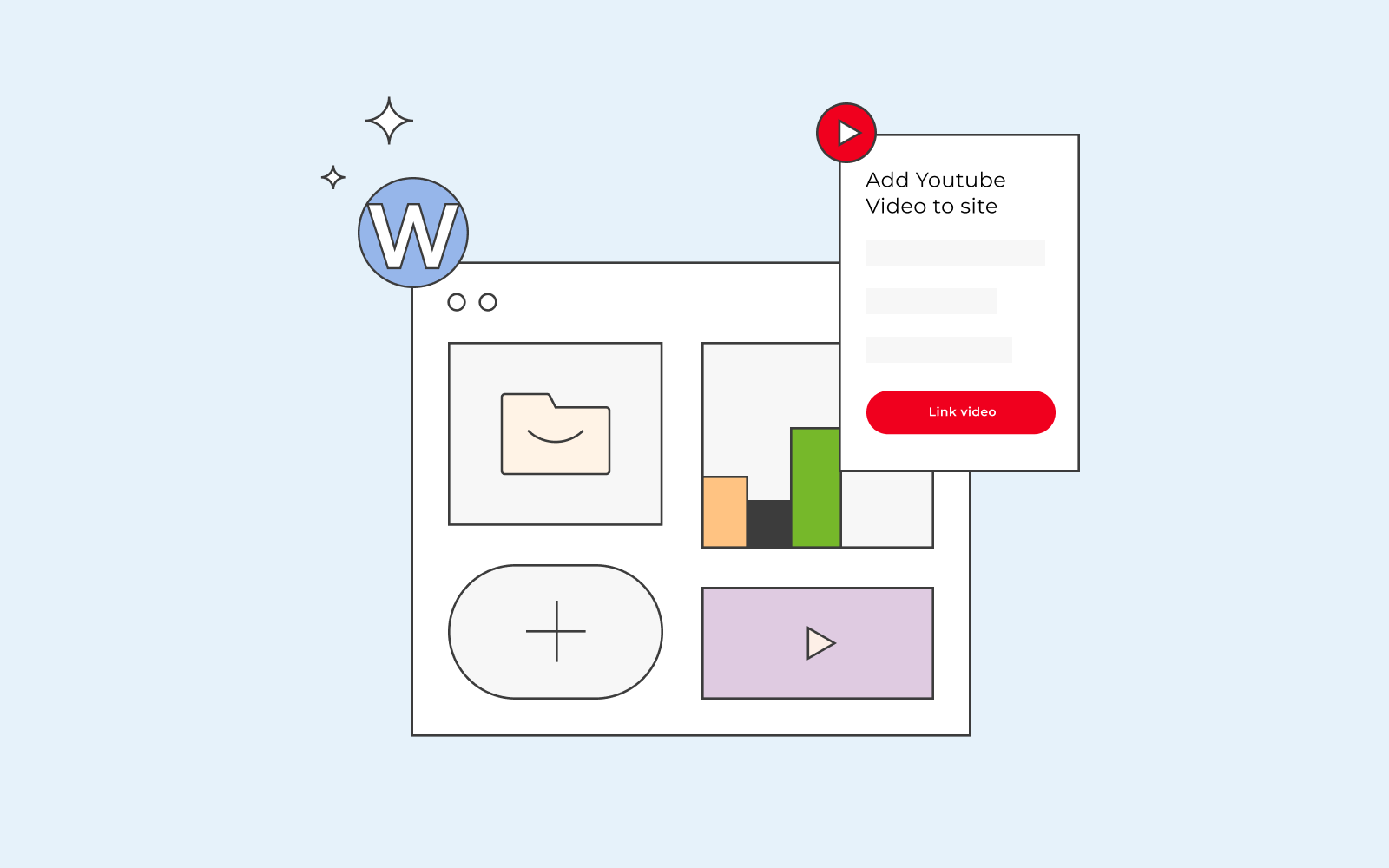 Nevertheless, there are still some great plugins that can elevate your videos. These are plugins that offer features such as creating video galleries, improving privacy and consent options, lazy loading your videos, and adding social media buttons so that your visitors can share your videos, to name a few.
We have compiled a list of our favourite and best YouTube video plugins. The list you're about to read will only contain 8 of the best plugins that we believe you should install. We don't want to overbear you with ten different varieties of plugins that can offer you a good gallery solution for your YouTube videos. Instead, we will recommend 8 YouTube plugins that each have different functions and that we believe are beneficial to you and your business.
Smash Ballon YouTube Feed Pro
Displaying your videos in a gallery layout is an excellent way for your visitor to continue browsing your videos. You can also select the videos yourself; you choose the videos you want to display in the gallery. This YouTube video plugin also allows you to customise features such as share, comment and like buttons.
Smash Ballon YouTube Feed Pro does not slow down your website, which is a huge bonus, and it also lets you stream live YouTube videos.
The WP YouTube Lyte plugin helps you lazy load your videos and ensures that your website speed is optimised. It's only when your visitor decides to click on the video thumbnail that YouTube starts working, consequently decreasing your website's speed. This is especially beneficial when you have a video gallery. You want YouTube to demand more speed once the visitor has actually decided on a video instead of the whole gallery being constantly heavy and draining your website of speed.
The Youtube Subscribe Bar allows you to have a simple subscribe bar placed at the bottom of the video player. This is a great plugin as users will not be redirected to YouTube when they press the subscribe button; instead, they will stay on your website.
The YotuWP Plugin is a straightforward plugin. If you don't want to bother with anything besides embedding YouTube videos on your website, this is a perfect plugin. The plugin also supports video galleries and playlists. You can also choose to embed YouTube videos from playlists, usernames, and channels. Basically, it's a great plugin if you're a beginner and just want to provide your visitors with videos.
The name WP YouTube Live already gives away the function of the plugin. This plugin allows you to display live YouTube video streams on your WordPress website.
To set up the plugin, you'll need a Google API key; once you have the key, you will receive shortcodes to add to your WordPress.
Although not technically a plugin but a theme, this theme focuses more on the theme than it does on Videos. However, we figured that if you run a website where you showcase several various videos, then you'd most likely want a nice looking theme to go with it. If you have a YouTube channel and want to create a website for all your videos, this is the plugin for you.
The plugin also offers a great mobile design ensuring mobile phone compatibility.
Similar to the Videozoom plugin, the Yourchannel plugin is great if you have a YouTube channel with several videos that you'd like to add to your new website. The difference is that this is not a theme plugin. This plugin allows you to pull all your videos on your YouTube channel to WordPress to publish it effortlessly. You can also organise the videos exactly how you want, for example, in the same order as your YouTube channel.
This plugin includes some of the features mentioned above, such as displaying a video gallery and the option to embed videos via playlists and channels. However, in addition to these features, the plugin provides you with Video SEO markup and performs a compatibility check for mobile phones.
We hope that this list has helped you gear up with our favourite plugins to grow your brand. Happy Youtubing!