What is a small business website, and why do I need one?
Do you want to stay ahead of the competition? Build your business a website so consumers choose you, over them.
It doesn't matter if you run a small business or a large corporation, if you want to grow, then you need to have an online presence. In this day and age, where we revolve around the internet, you need a website. Without a website, you run the risk that your company will stand-still, or even disappear in the competitive landscape.
The good news is, building a website or creating an online store for your business has never been easier, and it doesn't need to be costly. If you don't have a website for your business yet – then you should keep reading. In this article, we will discuss why you need a website and how you can quickly and easily create a website for your business today.
Why do I need a website for my business?
There are many reasons why you need a website for your business. Whether your company is a start-up or has been operating for many years, it is an essential, part of being a successful business. Let's go through five major reasons which explain why you should get started building a website.
Your customers expect you to have a website.
What signal does it send to potential customers if a company does not have a website? An (excellent) site is synonymous with professionalism and shows that your business is serious. Did you know studies show that between 70 and 80% of consumers research a company before deciding on a purchase? And studies show 97% of consumers go online to find a local business. Without a website, it becomes difficult for consumers to know that you even exist. A well-known saying which should come to mind is," If you aren't seen on the internet, you don't exist".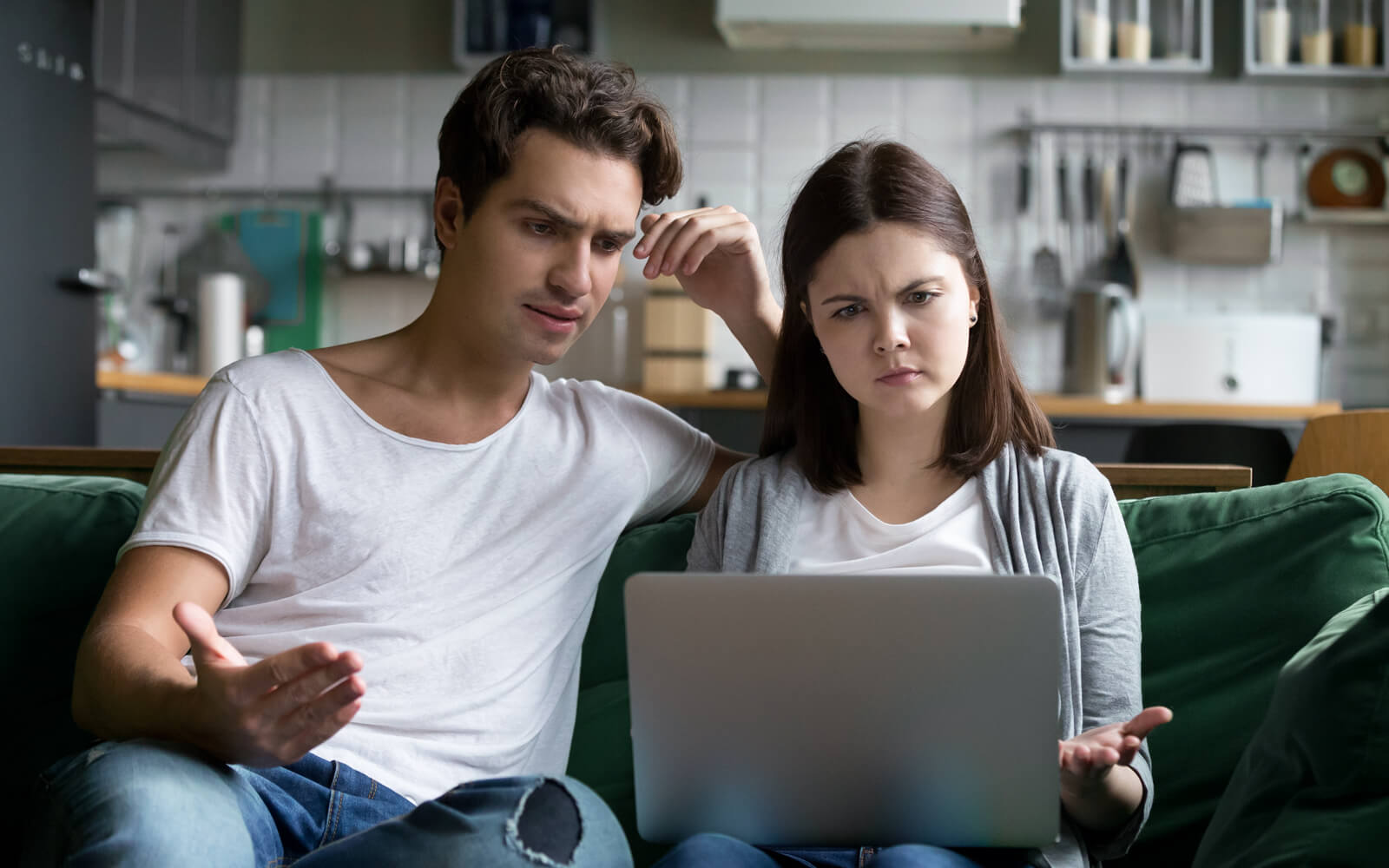 Who you are and where you are as a brand.
Having a website increases opportunities for new customers to find you through search engines, such as Google. Say you operate a shoe store in London – a potential customer will go to Google and search "best shoe store in London" or "buy Adidas shoes London". Without a website, there is a very small chance that the potential consumer will shop in your store. A website signals who you are and where you are as a brand. It will also give potential customers the impression that you are well established, while also creating a sense of security for your visitors. Even if you have a physical store, it is still vital that you have a website so that potential customers can easily find out where you are, what you offer and how they can contact you.
Control over your brand and direct communication with your customers.
In a time where marketing and branding are exclusively used to help communicate who you are and what you stand for, a website is a great platform to express your brand and give it positive exposure. You can drive traffic to your website through advertisements and other marketing, as well as communicate with your customers on a platform which you control. You can easily showcase news, offers and keep your information updated, so your visitors are aware of what is happening in your business.
Creating and running a website is cheap and easy.
Even if your business is new and you need to keep costs down, you should still have a fully functioning website. Creating a site has never been easier or cheaper. Instead, it's the opposite – not having a website will be significantly more expensive for your business! At one.com, we have built our own in-house Website Builder so you can build a great website without any prior knowledge, and at a low cost.
Allow your business to grow.
Although all the above points are opportunities for growth, we would also like to point out that online shopping is continuously growing. The United Kingdom has the most advanced e-commerce marketing in Europe. As of March 2020, online sales accounted for 23.7% of total sales, in the retail sector alone.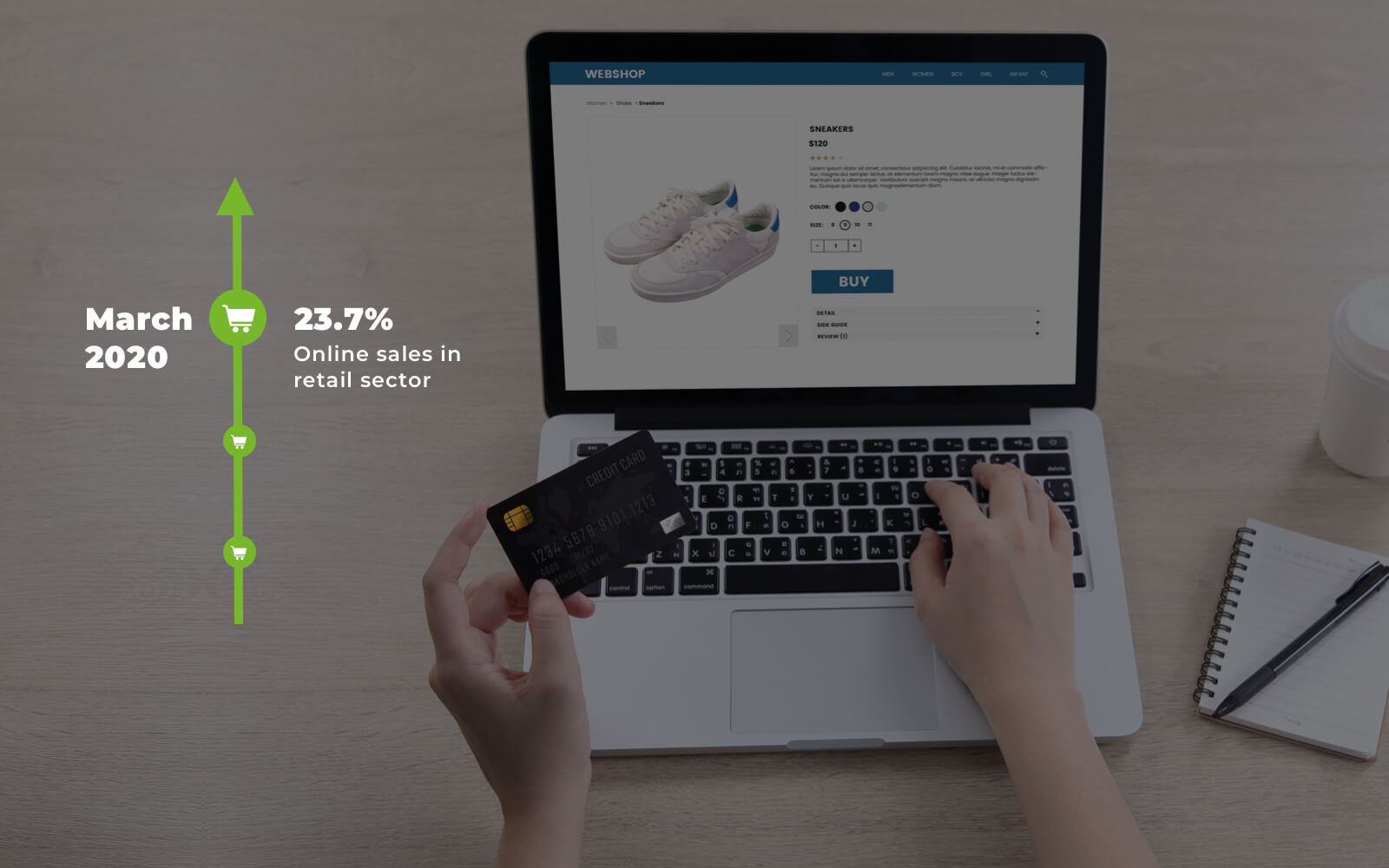 A website allows you to reach new customers, which is key for your company's growth. You have the opportunity to advertise and receive orders online. As we mentioned before, the majority of consumers today do research before buying, and Google is usually a consumer's best friend when it comes to research before purchase. When building a website through one.com, you also get the opportunity to access our easy-to-use SEO tools and other digital marketing tools.
How do I create a business website?
Need help getting started with your business website? If you have not yet created a website for your company, you can get started with 5 simple steps:
Choose the hosting package which best suits your business needs.
At one.com, you will find five different packages tailored to all your needs. Choose the package that best suits your company's website. You can always upgrade your package later if you feel the need.
Select and register a domain name.
Search for the domain name you would like in the search box at the top of the page. If the name you want is already taken, we will give you some suggestions for others available.
Choose which tool you want to use to build your website.
Do you want to build your website yourself in a simple way? When using one.com, you can build your website using our easy-to-use Website Builder, which is available with all packages. You can also quickly build your website through the popular WordPress Content Management System. You can install WordPress through our 1-click installation feature.
Add content to your website.
Whichever way you decide to design your website, there are two pages you must include: an about us page and a contact page. This allows for existing customers to get in touch with you smoothly.
Add email to your domain.
Every company needs a professional email. At one.com plans always include a company email when you acquire a domain. This helps to create a professional impression with existing and potential customers.
As you can see, it is important to have a website in today's climate; that way you can keep up with the competition. Without a website, you won't be on a level playing field.