How to build a website from scratch?
With one.com, anyone can build their dream website
Websites are crucial for any small business or start-up today. Current and future customers expect them, and they expect them to be beautiful, fast and intuitive. In this guide, you'll learn how to build a website from scratch – a website you'll be proud of.
Ready to get started on building your brand-new stunning website straight away? Simply select a website plan to suit your requirements and you'll get your idea online in no time.
How to build my own website?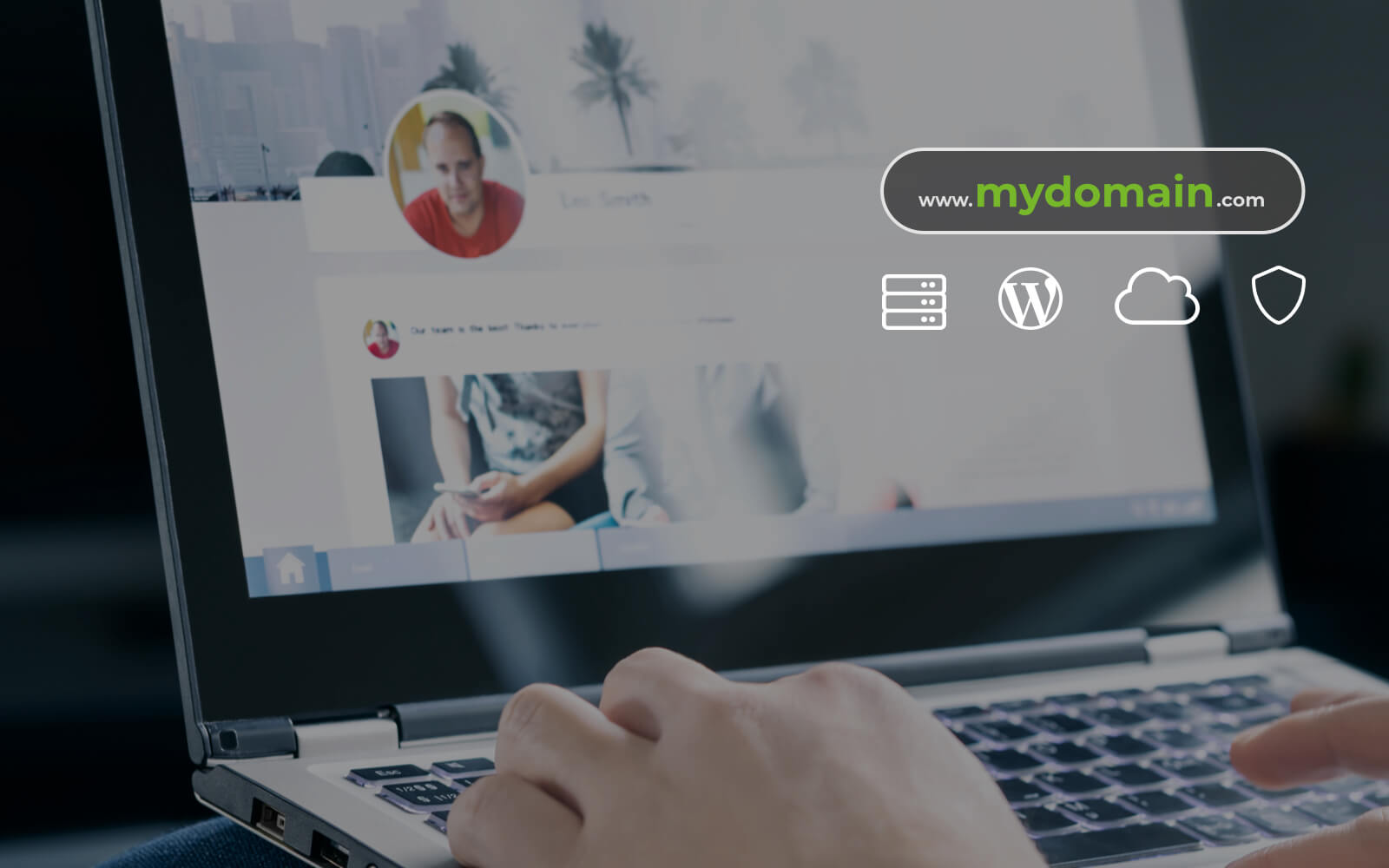 A website can be created in different ways. But whichever way you choose, you will need a domain name and hosting.
Code a website
You can build a website by coding it yourself. This has the advantage that you can make your website exactly the way you want and there are no design restrictions. Coding a website takes a lot of time and requires a lot of technical knowledge, making it a less desirable option for most people.
Build a website "for free"
On the internet you'll several options to create a website "for free". However, with these services, you will always encounter some complications. For example, you will not have your website on your own domain, or advertisements will be placed on your websites. You will still end up paying for additional features to get the website you want. Building a professional website "for free" is therefore not a recommended option.
Domains and hosting
A website cannot exist without a domain name and without web hosting. The domain name is the address of your website and is necessary to bring visitors to your site. Always choose a domain name that fits your company or brand.
Web hosting is placing your website on a server. It is a space where your website and everything on it is stored. The server is maintained by the hosting provider and ensures that your website stays up and running.
Build a website with a CMS
A CMS is a content management system and a tool to build and manage your site. The best known and most popular CMS is WordPress. Building a website with WordPress can have a steep learning curve for beginners, but due to its endless possibilities, it's widely regarded as the best tool to build your website with. At one.com you can create a WordPress website and thanks to our 1-click installation you can get started right away. WordPress is also the best option for starting your own blog.
Build a website with a website builder
The easiest and fastest way to build a website is with a website builder. Our Website Builder is a user-friendly tool that allows you to create your own website in no time. You will have the opportunity to choose out of over 140 premade templates to get started. Website Builder the best option for people who want to build a simple website, without spending too much time on it.
Easily build a website you're proud of
Create a professional website with an easy-to-use and affordable website builder.
Try 14 days for free
Choose from 140+ templates
No coding skills required
Online in a few steps
Free SSL certificate
Mobile friendly
24/7 support
What does building a website cost?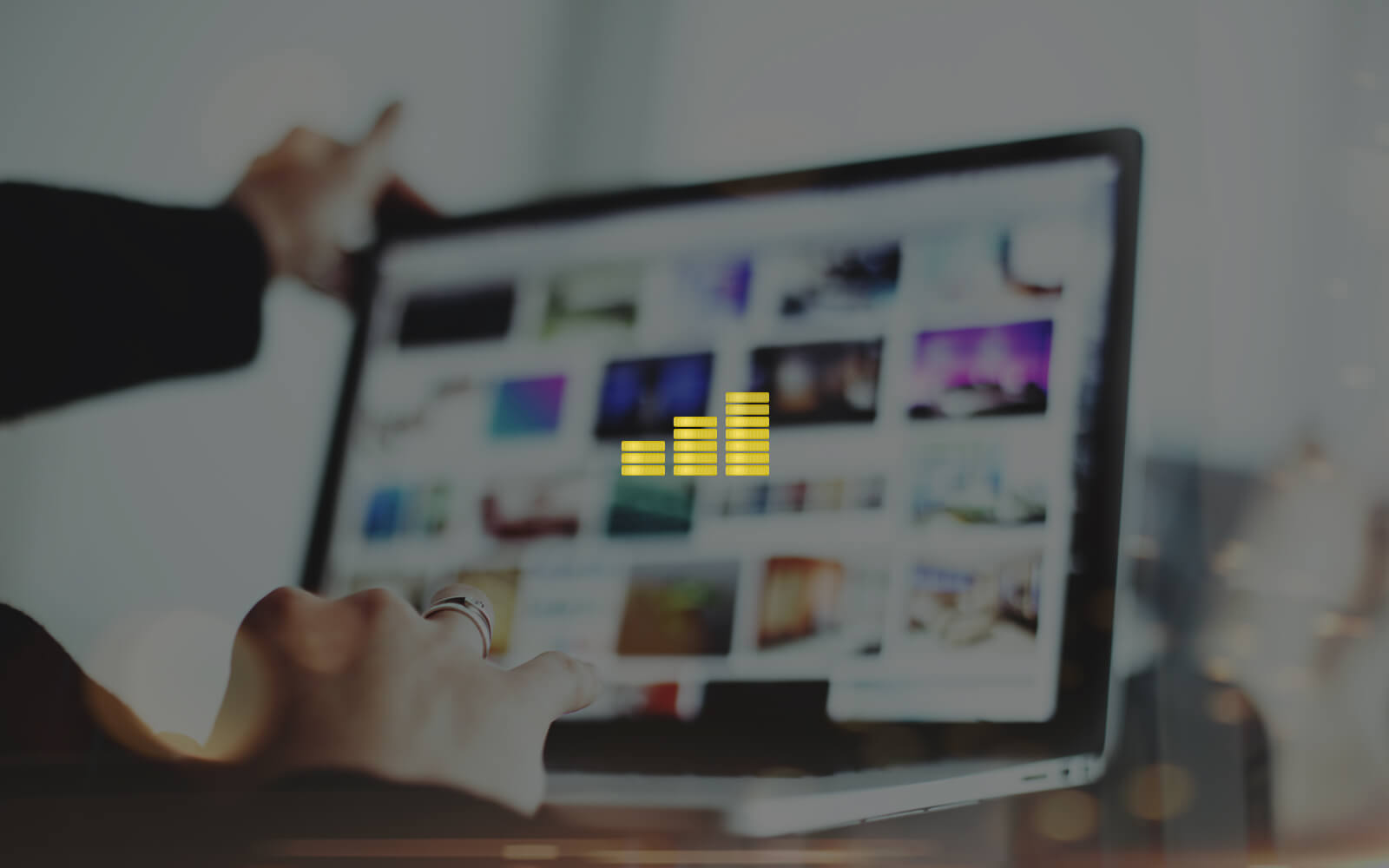 Now that you know you need a domain, a hosting package and an editor to create a site, the question of pricing may come up. It is not always clear how much building a website costs and prices can vary. Especially because hosting providers often offer many different packages, which can make it difficult to make the right choice.
The cost of building a website depends amongst others on the size of your website, the features you want and the tool you use. A large site with many pages has more technical requirements than a small website, and therefore needs powerful hosting to perform well. Personal websites often have fewer requirements and are therefore cheaper to build.
Email and websites
A new website can be perfectly combined with a professional e-mail address. The domain name you choose for your website can also serve as your email address. All hosting plans of one.com include email hosting, so you can always communicate in a professional way with your customers. Read more about e-mail hosting.
Building a website with a CMS or a website builder is not only the easiest way to build a website, it is also very affordable. It is often more convenient to buy a domain name, hosting and a website builder from the same hosting provider. But not everyone offers this. To make your life as easy as possible, one.com offers everything you need to build a website in complete and affordable hosting plans. It does not have to cost more than a cup of coffee a month.
After building your website, you may encounter other costs, such as costs for online marketing. These costs are optional, but could be worth it to drive more traffic to your website.
What is important when building a website?
Having a well-functioning website is important for your company and nowadays it is very easy to build yourself. However, there are a number of things to keep in mind to ensure your website performs even better.
Take the following factors into account and you can immediately start building your own website:
Create a visually appealing website. The design of your website is the first impression visitors will get of both you and your brand. A website that is visually appealing attracts visitors and is likely to perform much better than a poorly designed website.
Make your website easy to navigate. Navigation on a website is important. Users will get frustrated if they can't find what they're looking for and will leave your site. Therefore, you should have an easy to use menu and add internal links to make it easy for visitors to find what they're looking for.
Make sure your website is responsive. Nowadays, more and more users are browsing the internet by mobile. It is therefore important that your website also looks good on mobile devices. Fortunately, templates and WordPress themes at one.com are already responsive. Not to mention, our Website Builder also has a mobile editor, to make sure your website looks great on any device.
Secure your website. It is important to protect your site against digital threats. This gives users a safe feeling and drastically lessens the risk of your website being hacked. At one.com we know how important a secure website is, which is why all our plans include a free SSL certificate.
Write relevant and interesting content. This is a must for driving more traffic to your website. A user will leave and not return if the content on your website does not interest them. Therefore, you should always create relevant and engaging content, such as informative texts, beautiful images or fascinating videos.