How to speed up your WordPress website?
Follow our easy steps to optimise your website's speed today!
Like any other tool, you must regularly tune-up your WordPress website to optimise the speed. With a little attention and care, you'll no doubt improve your website's loading time.
It's imperative to ensure that your WordPress website loads fast. We'll share some tips and tricks on how to speed up your WordPress website and will also share some of our favourite and best plugins to help speed up WordPress.
One main factor in improving your WordPress website speed is your host. Having a great host is critical, and if you're using us at one.com, you're one step closer to speeding up your WordPress website.
Why should I bother speeding up my WordPress website?
It all comes down to the user experience. You want to ensure that your visitors have the best experience while browsing your pages. If, for example, a page on your website is loading slow, that might result in a negative experience for your visitors.
The key is to ensure that you provide the best user experience to make certain visitors return to your website. Therefore, WordPress speed optimisation is necessary and something that you should allocate time to.
Another key aspect and benefit of speeding up your website is Google. Google looks at content and judges the speed of websites when deciding who to rank high in the search engine.
And finally, if you're selling products on your website, you need to make sure you're up to speed – literally. Online shoppers don't have a lot of patience and usually browse through products very quickly. Ensuring that they can browse in and out of pages without experiencing a slow website in its response is vital.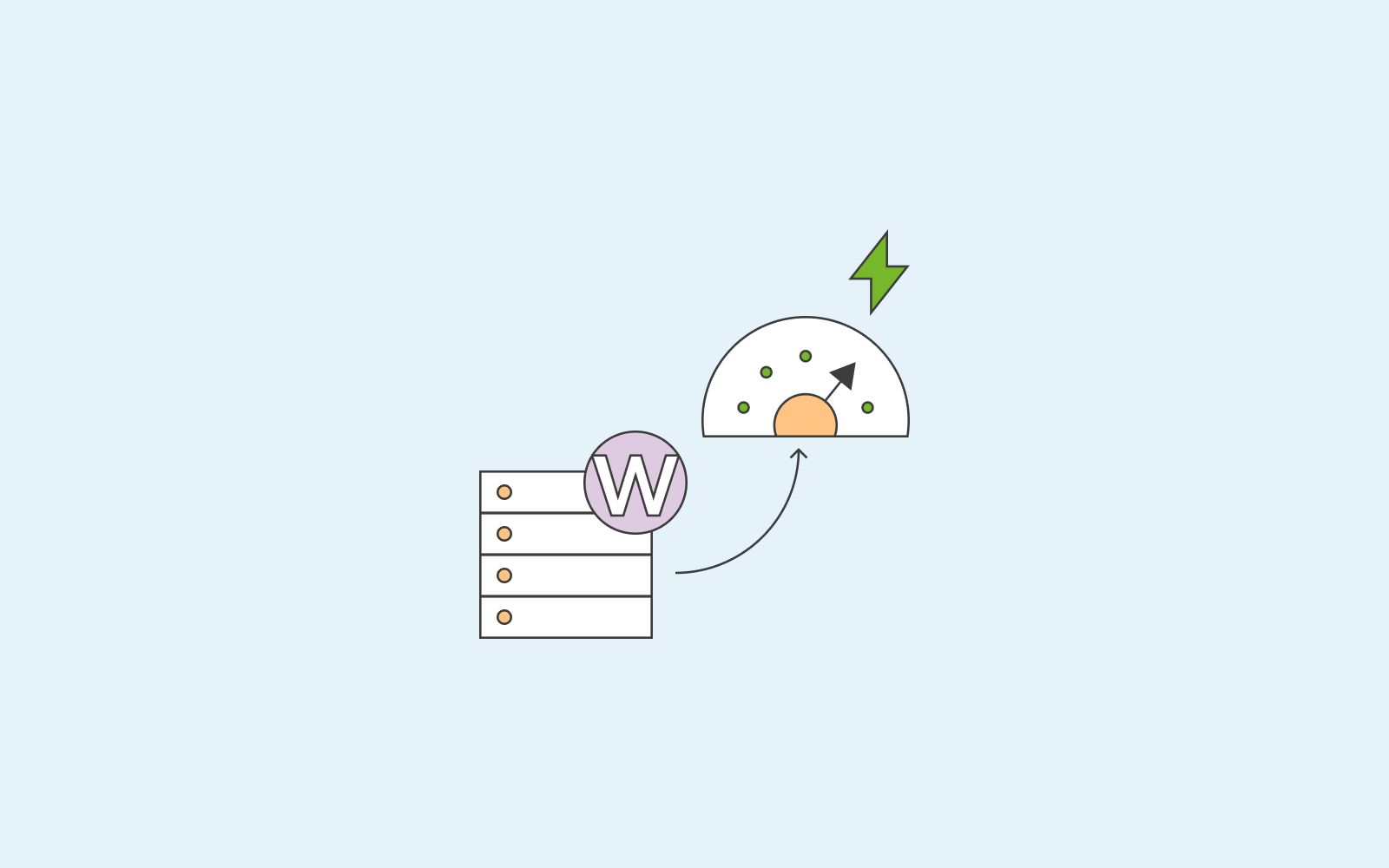 Why is my WordPress website slow?
The first thing you should do is check the loading time on your website. You can use the isitwp tool to check the speed of your website. You should aim for a loading time of 2 seconds. If it takes more than 2 seconds to load your page, you must speed up your pages' loading time.
Bear in mind that you should do this for every page on your website. The loading time for each page depends on what you've actually included in the page. Are you showing images? Videos, or is it perhaps only text? Are you running an online shop and receiving several requests? These elements impact the speed of your website.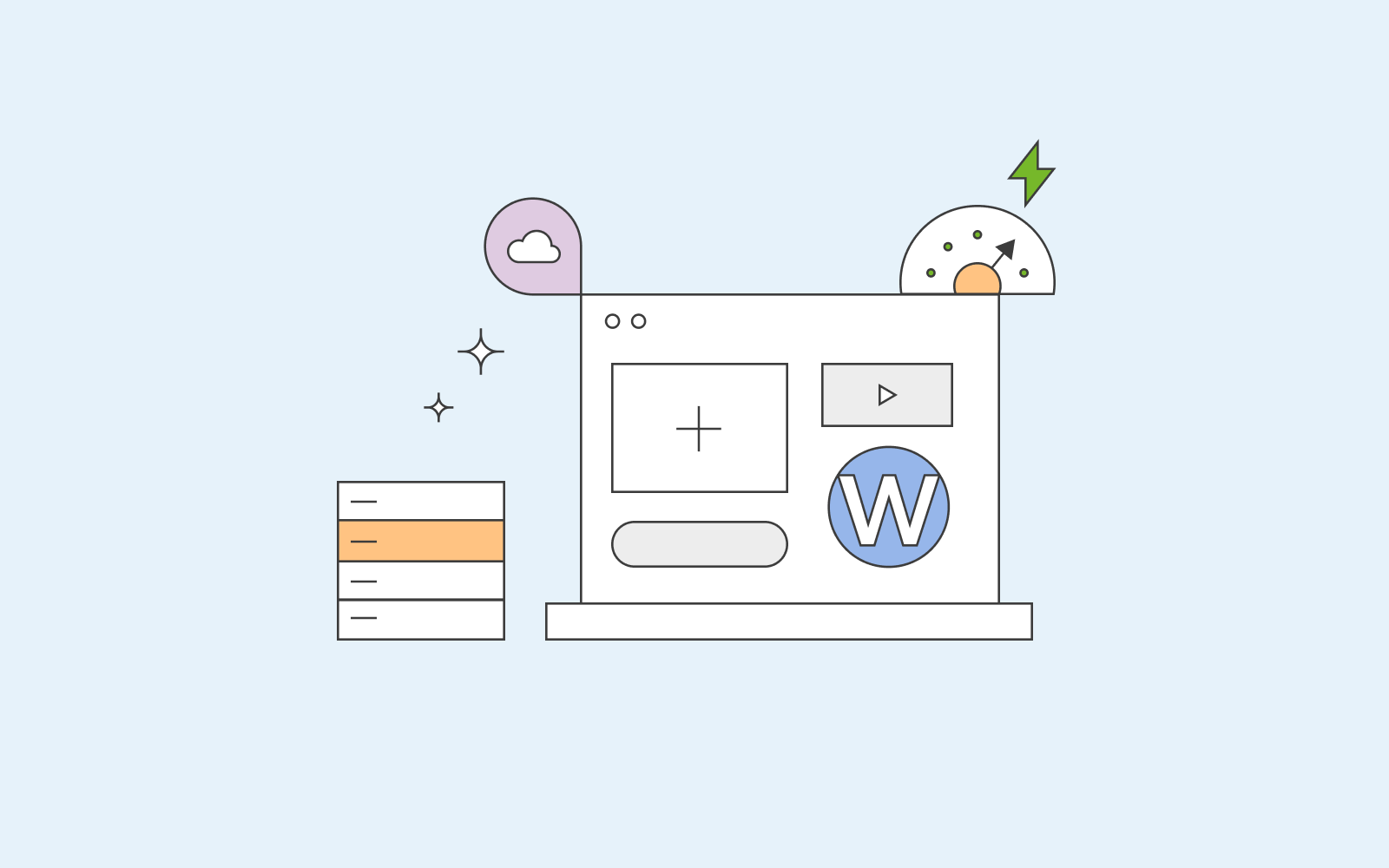 6 reasons your WordPress website is slow to respond
There are numerous reasons why WordPress is slow to respond. Let's see if we can find a solution to speed up your WordPress website. We've listed some points that might be impacting your website's speed negatively.
As we've mentioned previously, ensure that you have a great host.
Various images are not optimised for websites. Keep this in mind every time you upload an image to your website. For example, you could use photo editing programs to optimise your images before uploading them to your website. By resizing and applying a non-degrading compression, your pictures will still look beautiful and, more importantly, load faster.
While installing several plugins is great and might solve your WordPress speed problem, some plugins are bad. If you use a plugin that is coded incorrectly, it will slow down your website's speed.
Every time you uninstall a plugin, make sure that all the data included in the plugin is also deleted. When we uninstall plugins, there are residual data that over time impacts the speed of your website.
Another thing to keep in mind is to do some spring cleaning. Look, for example, once a year to see if you are still using all the installed plugins. You might not need some of them anymore. Or maybe you have a plugin that hasn't been updated in a long time; perhaps you could find a replacement for that? It's always beneficial to install an actively supported plugin because there may be speed optimisation in each core update.
While we are on the topic, you should also make sure to delete unwanted data from your WordPress. Remove data such as plugins you don't use, as mentioned above, but also spam and themes.
Delete other data, as well, such as:
Transients (information developers store)
Sessions (From when a visitor browses your website)
Perhaps you haven't thought of this, but external scripts such as ads can negatively impact your website.
Every theme and element you use to have on your website impacts your WordPress website's performance and speed. Consider this when you first choose your theme. You should only select elements that are beneficial to you. You can turn off features and functions that you don't need, such as a video function or gallery in your settings. You should always aim for a lightweight theme.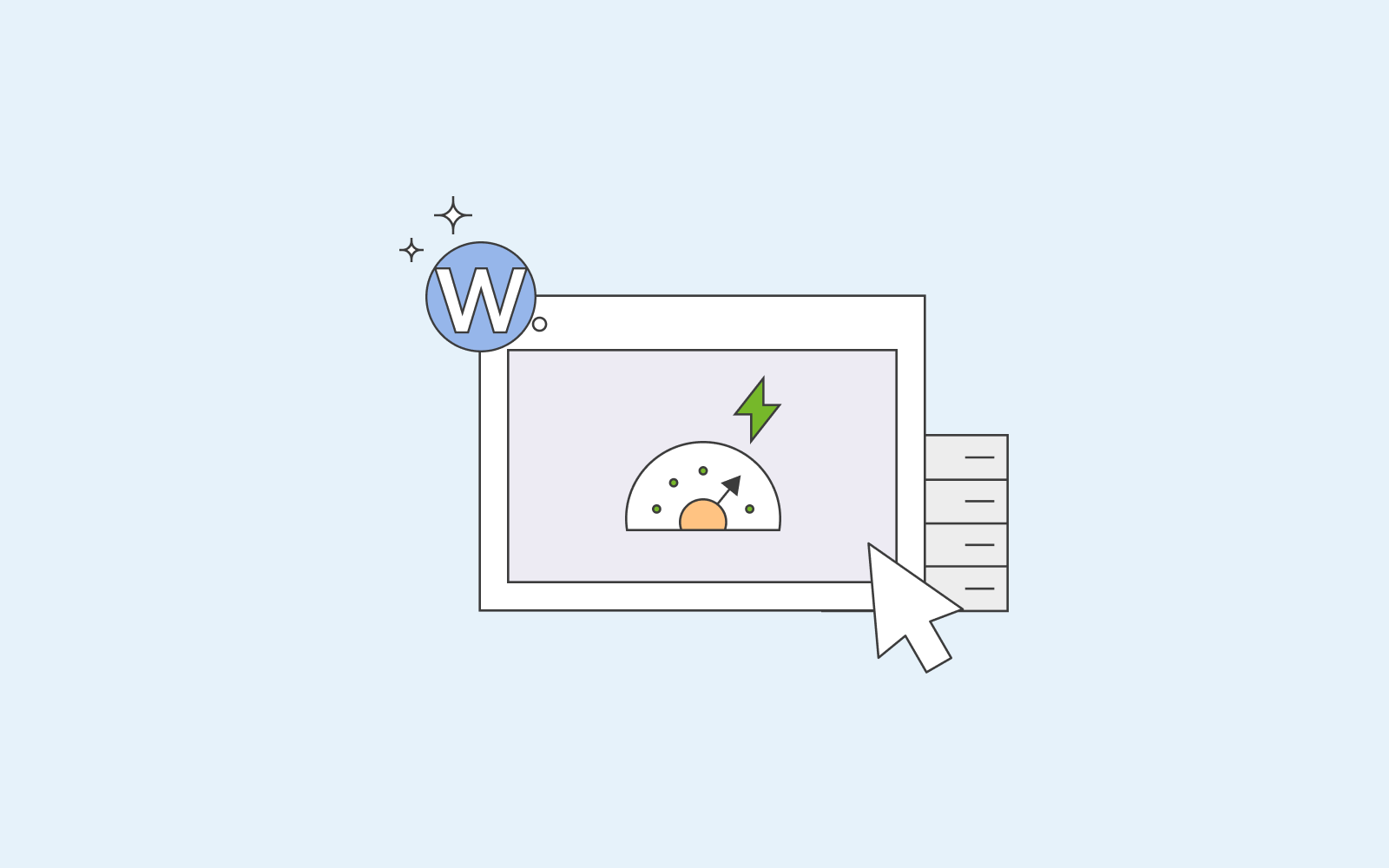 Speed up your WordPress website effortlessly using these tips and tricks
We've mentioned some of the reasons why your WordPress website speed is lacking.
However, we also want to provide a comprehensive list of steps we like to use for speed optimisation.
So, let's get started on improving the speed of your WordPress website.
Did you know that WordPress constructs a page that your visitor has clicked on in real-time? This is obviously time-consuming as WordPress must gather all the information necessary to produce the page on the fly. Suppose if several people visit your page simultaneously? That will slow down your website considerably if you don't use a caching plugin.
A caching plugin, like the powerful and simple WP Rocket, doubles your website. WordPress does not have to go through the process of generating a page every time a visitor clicks on said page when you install a caching plugin. Instead, the caching plugin makes a copy of the page and reuses it for every visitor. This results in speeding up the load time on your website.
This goes without saying, but you need to make sure that you activate WordPress updates whenever a new one is available. These updates are there to help with speed issues and, for example, with security issues and other bugs.
Use a Content Delivery Network. If you're running a website that enables visitors from all over the world, you need a server close to all locations worldwide. This is not possible, of course, but if you use a CDN, it will make copies of your pages on your website and store it in their data centres worldwide.
CDN works by having your website files such as CSS, JavaScripts etc. on separate server locations and then uses the server that is closest and fastest to the user to serve the files.
When you want to save space on your computer, you can usually compress your files, right? The same applies to your website. To improve your WordPress website speed, you can compress your files using GZIP. Every time you have a visitor, their computer will automatically unzip the files on your website, which will reduce the bandwidth time significantly.
Usually, WordPress displays full excerpts of your pages with including full-length content. This increases the loading time and also discourages visitors from clicking and entering your website. Why would they when the information is already in front of them? You can change to only show a summary of your content by clicking on settings and choosing summary instead of the full text.
Move your comments to pages
It's great that you're receiving so many comments that you don't know what to do with them. To ensure that the comments you receive don't impact the speed of your website negatively, you can turn them into pages. Click on settings and change to 'break comments into pages' and voila.
Pingbacks notify your WordPress that you have received links. Pingbacks usually put a strain on your WordPress and might impact the speed of your website. You can instead use other tools outside of WordPress such as Google webmaster tool.
Don't host your videos on your WordPress website as this will negatively impact your website's speed. Host your videos on, for example, YouTube and save yourself the trouble.
Every time you save a page or draft on your WordPress, you also save a revision. Revisions are helpful when you need to revert to an old version of a page or draft. However, revisions can also impact your WordPress website speed negatively. Consider deleting old revisions you don't need or limit them.
Your WordPress plugins save external HTTP requests to be able to receive information from other websites, for example, images from Google. This is a good solution because then you don't have to host the images on your WordPress.
However, sometimes the plugins make numerous requests. You should consider cleaning up by disabling scripts to improve your WordPress website speed.
Last but not least, you can implement lazy loading. If the article you have published contains many pictures or a gallery, lazy loading is definitely something to consider to speed up your website.
It works by allowing the browser to load the images closer to the top first, and only once those images are fully loaded goes on to load the ones further down; all as you scroll. This gives your visitor the impression that the site has loaded faster because sometimes the images at the bottom load faster than those at the top, and we prefer the other way around.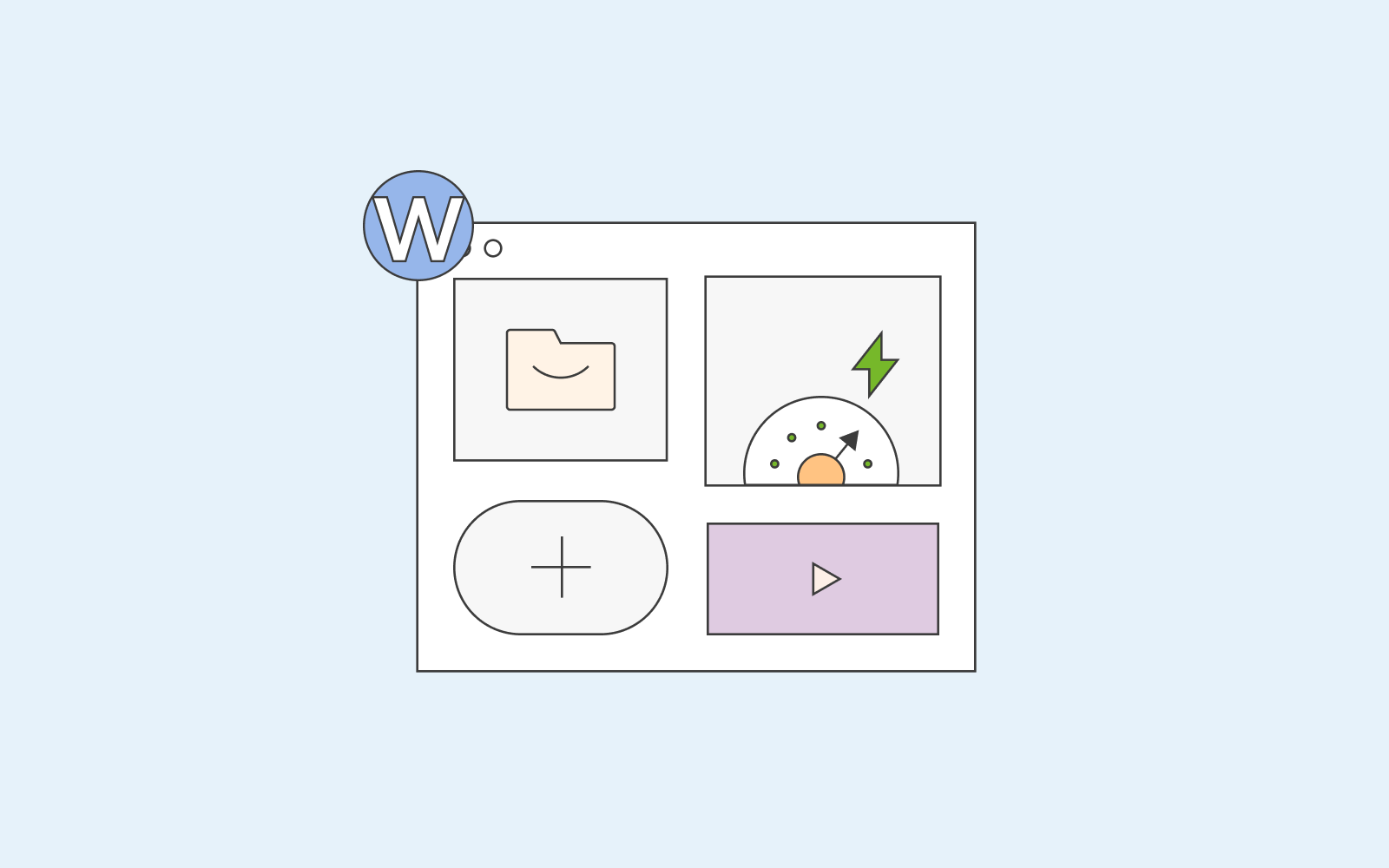 High speed WordPress hosting with one.com
As mentioned above, hosting plays a vital part in speed optimisation as well. At one.com, we think of every detail that you might need to perfect your user experience. Therefore, we provide a variety of specifications and packages such as:
No limitations on bandwidth and traffic
While some may charge extra when you hit the limit on a specific number, we do not.
We offer a generous amount of storage, especially nowadays with big media files taking up lots of space.
We have a variety of domain registration services that make it a one-stop-shop. It can be a hassle having your domain registered with one provider and hosted by another. You can have it all with us at one.com.