What is WordPress?
Get familiar with the most popular way to build a website
If you have ever searched for information about building websites, you have likely heard of WordPress. But what exactly is WordPress?

Brief Summary
Glossary
WordPress is the most popular tool to create a website with. It allows you to easily build and manage your own website without needing to know how to code. WordPress is fairly easy to use and offers a wide variety of customizable themes and plugins.
WordPress is a content management system (CMS); this is a software that allows the user to create and manage content. But over the years WordPress has become much more than just a CMS. It successfully established itself as the go-to tool for building a website or blog.
How does WordPress work?
To get started building your WordPress website, you should begin by choosing a theme. A theme defines the appearance of your website, and each theme comes with its own design, layout, and features. Your theme is customisable, and you can change it at any point without losing your content.
You can publish content by working with an editor to create pages or posts. The standard editor works with blocks, which are elements like headings, paragraphs, buttons, or images. This allows you to build your page while having a structured layout. You can easily switch to a code editor if you need to.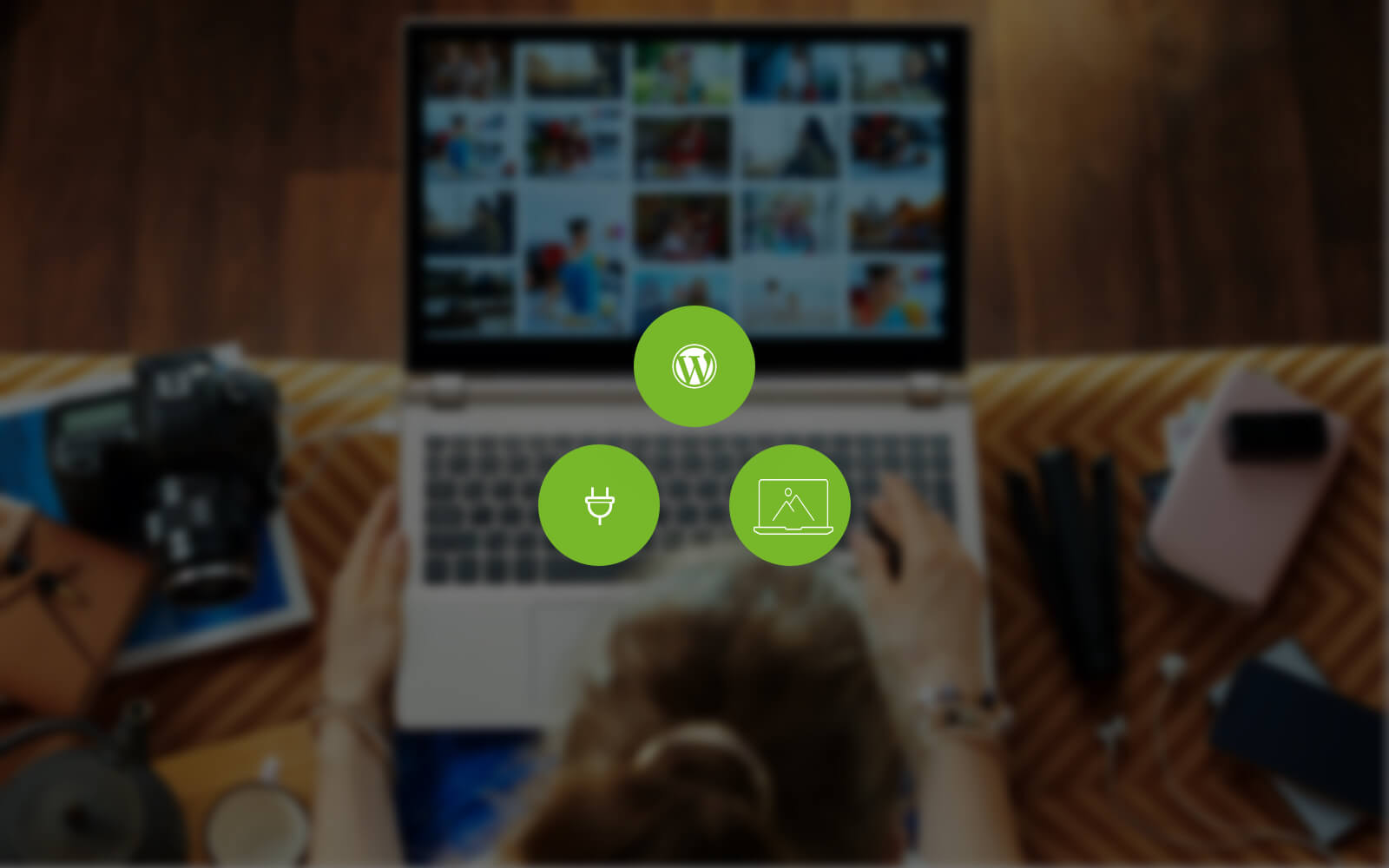 To make the most out of your website, you can use plugins. Plugins are additional features you can install on your website. There are a wide variety of both free and paid plugins available, and each has its own use. They can, for example, improve the performance of your site, protect your website against spam, or help you with SEO. Plugins generally make creating and maintaining your WordPress website a lot easier.
Why should I use WordPress?
If you are planning to build a website, WordPress is a great choice. It is widely regarded as the best tool to create your website with. At the time of writing, 36% of all sites on the internet are powered by WordPress. Besides its popularity, there are many more reasons to use WordPress:
It's accessible to anyone. You do not need to have any knowledge about building websites to start using WordPress.
It's free to use. There are no additional costs to using WordPress, and you can use it with all of our plans.
It gives you a lot of possibilities due to plugins. One of the biggest advantages that WordPress has over other tools is the additional features you can add to your site by using plugins.
It can also be used to set up an online shop, for example, with WooCommerce or our own Online Shop product.
It's easy to install. With most of our hosting plans, you can install WordPress quickly using our 1-click installer.
How do I get started with WordPress?
To get started with WordPress, select one of our hosting plans and start building your WordPress website.
With most of our plans, you can install WordPress in just one click. Once you have done that, you can access the WordPress dashboard. This is where you can create and manage your WordPress site. The dashboard has many features for you to explore, but a good starting point is selecting and customising a theme.