What is a subdomain?
Learn how to create a subdomain and how it can benefit you in this article

Brief Summary
Glossary
A subdomain is a separate part of a website that has its own unique web address and content. It is a prefix that is added to the domain name. For example, mail.one.com is the subdomain for our webmail, and one.com is our domain name.
A subdomain enables your visitors to navigate your website effortlessly. In order to really understand subdomain, we need to explain all the levels of the URL. to Let's go through it.
– A top-level domain, also known as TLD, is what all websites end with, such as .com, .org,.co.uk etc. There are various top-level domains available that you can choose from when you create your website.
– A second-level domain, also known as SLD, is the name of your website. For example, the one in one.com is the second-level domain.
– A subdomain facilitates navigation.
The second-level domain in your URL is what makes your domain unique. You can name your business however you want and ensure that it's memorable.
Example:
www = Subdomain. one = Second-level domain .com = Top-level domain.
Did you know that www is also a subdomain? That's right, www is a subdomain; however, you don't have to use www as your subdomain. You can have a unique subdomain that suits your website perfectly without having to buy a new domain.
So, for example, if you own an e-commerce website, you can use store instead of www. You can replace www with blog, photos, videos etc., to facilitate the user's navigation.
If we use our website as an example, we could use store.one.com. Thus, a subdomain is an extension of a domain you already own.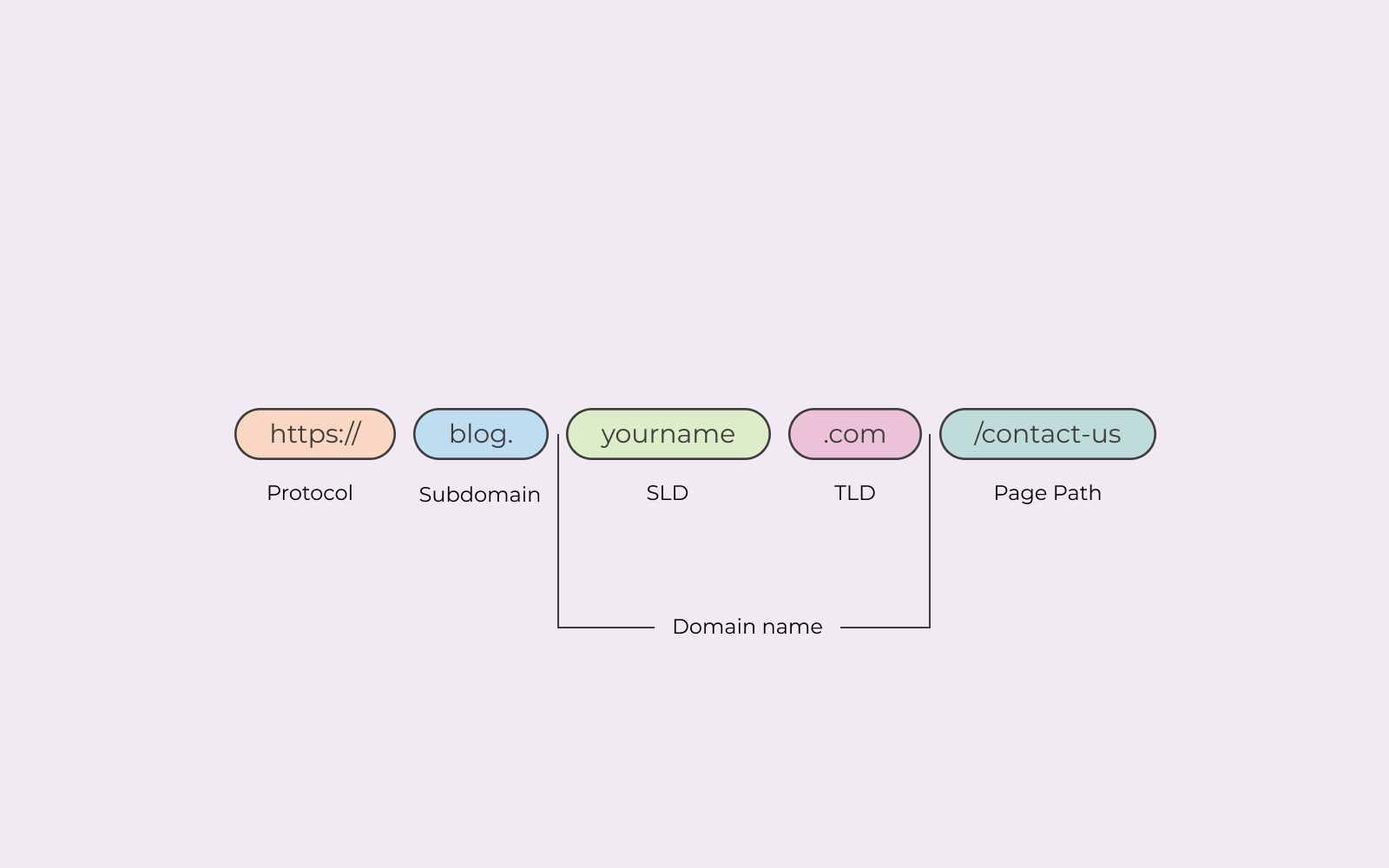 When should you use a subdomain?
So, when should you use a subdomain? Let's say that you own a flower shop. You sell various exclusive and beautiful flowers. Additionally, on Sunday afternoons, you host a workshop at your flower shop. People can book a spot, go to your shop, and learn how to make beautiful flower arrangements.
You take pictures of all the flower arrangements made by your customers and even photos of the event because you want to share them with your visitors on your website. However, you don't want to overcrowd your website by sharing all these images. Also, you might want to have a separate web address where people can see how the event looks. If you find this situation similar to your situation, using a subdomain is an excellent opportunity.
Additionally, you can also create a subdomain that's focused on the actual booking of the event. Something like: event.flowerarrengmentssunday.com. This way, people can click on this web address and book their spot effortlessly.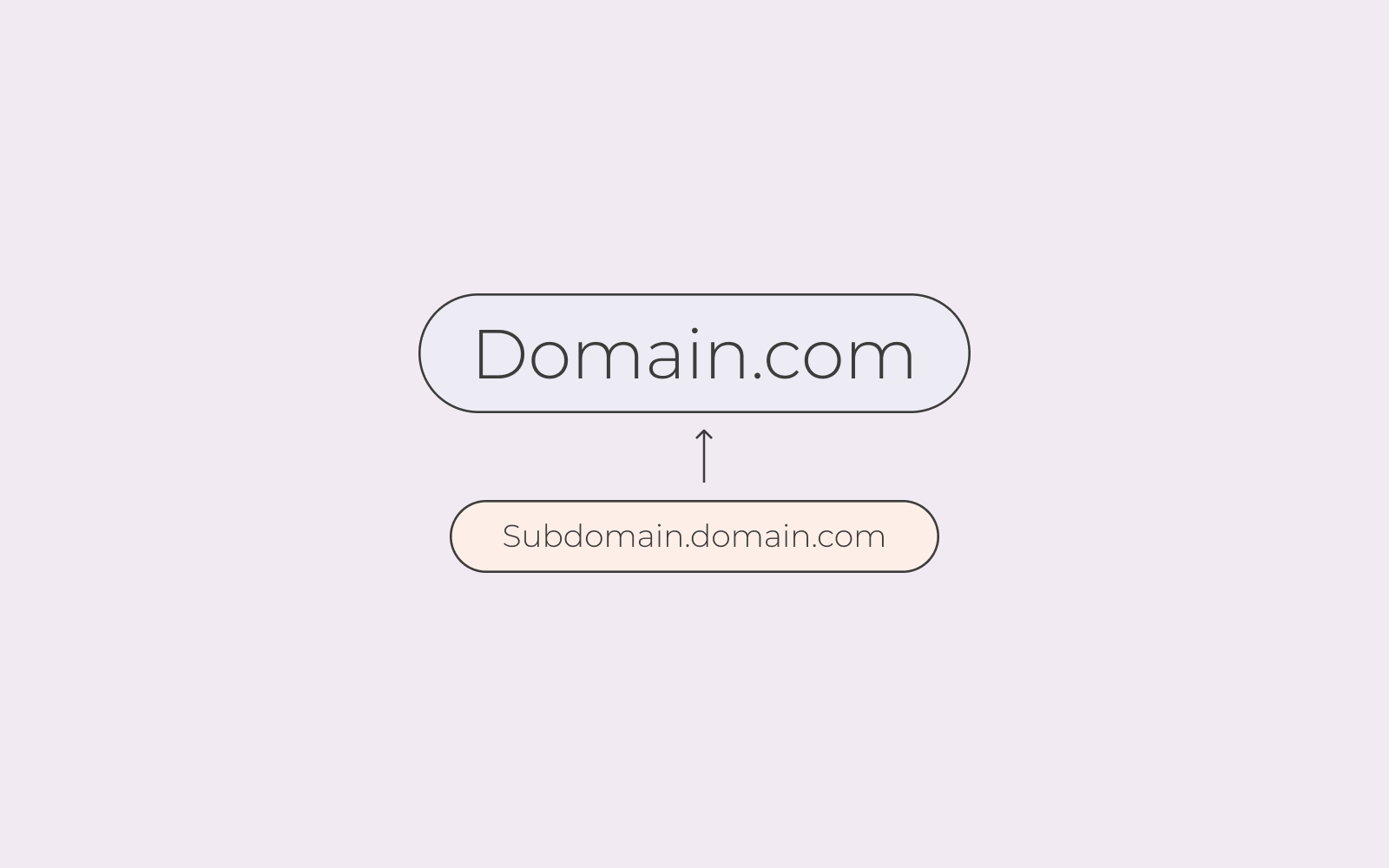 Subdomain examples
You can create a subdomain for various situations. Some of these situations may be:
Organising your content on your website. If you have a large quantity of similar content, you might want to create a subdomain to enable easier access.
Draw attention to your content
Perhaps you've recently published some new content, or you've invented a new product, and you want to market it. You can create a subdomain to single it out.
You can create a subdomain purely to give correct information on an event you're having or a product description.
Many people create a subdomain as a staging version of a website. Using subdomains as a testing area is a great way to test out new plugins that you might want to try out. Or perhaps you'd like to make some changes to your website but want to see how it will look before publishing.
A subdomain will allow you to test until you're satisfied and ready to publish.
You can create a subdomain to separate your mobile-friendly site from your desktop website.
Specific location/language
Another way to use a subdomain is by having multiple subdomains for different languages. If you have an international website, you can create a subdomain for all your various languages and locations that your customers are located.
You can create up to 500 subdomains, and you don't even have to pay for a new domain name. All these 500 subdomains can be linked to your one domain name. You can also have multiple levels within your subdomain, such as event.images.flowerarregmentsunday.com.
Your subdomain can be up to 250 characters long, but the levels of your subdomain can only be 63 characters long.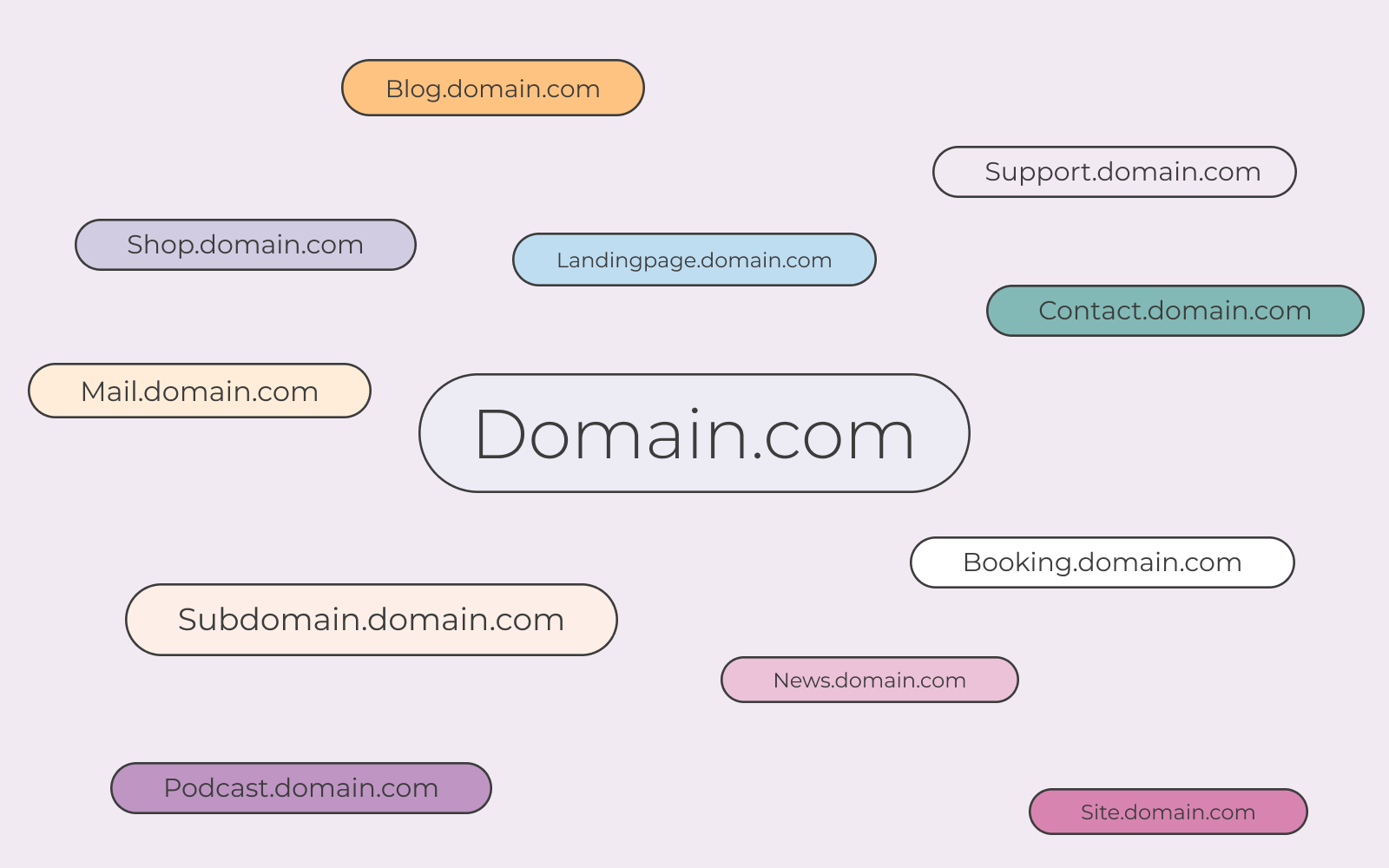 Difference between subdomain and subdirectory
What is the difference between a subdomain and a subdirectory? From an SEO perspective, Google views a subdomain as a new and separate page and will crawl and index your subdomains separately. Hence, you'll have to ensure to SEO optimise your subdomains as well to gain online traffic.
A subdirectory is where files are stored under your primary domain, so they're not separate from your domain. Google does not see a subdirectory as a separate website. Hence, your website's SEO optimisation will be shared between your domain and subdirectory.