How to embed Google maps on your website?
Learn the steps today!
WordPress has made it extremely simple to embed Google Maps on your website. If you want to add Google Maps to your website, all you need to do is copy your location's code (a code that pops up on Google Maps when you open the map and type in your location) and paste it into WordPress editor. Voila, you have Google Maps embedded.
It can only be beneficial to your business to embed Google Maps to your WordPress website. Suppose you have an office, think about how easy it would be for your visitor to know your office's location if you have embedded Google Maps on your website.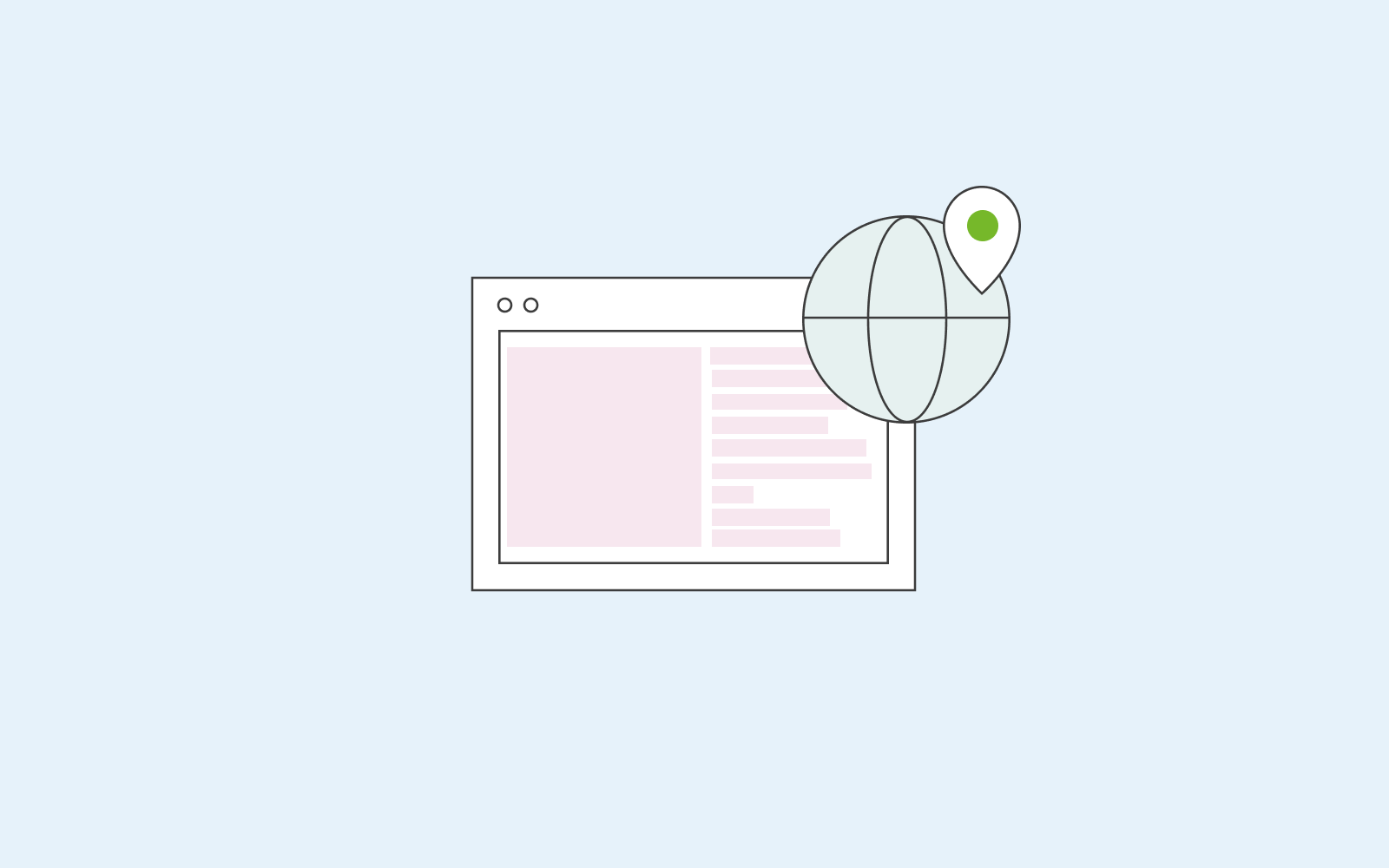 Furthermore, embedding Google Maps on your website only increases your credibility as a business and brand. You are signalling to your visitors that your business requires an office, which can only result in trustworthiness.
Most likely, your visitors are already familiar with Google Maps, so you won't have to worry about the user experience. Furthermore, when you embed Google Maps, you offer the visitor its various functionalities, such as the ability to zoom in and out and getting directions.
In this article, we will guide you on how to embed Google Maps to your website.
Embed Google Maps on WordPress with three simple steps
Go to the Google Maps website and write the address of your location.
Click on the share button to copy the embed code
Go to your WordPress editor and paste the embed code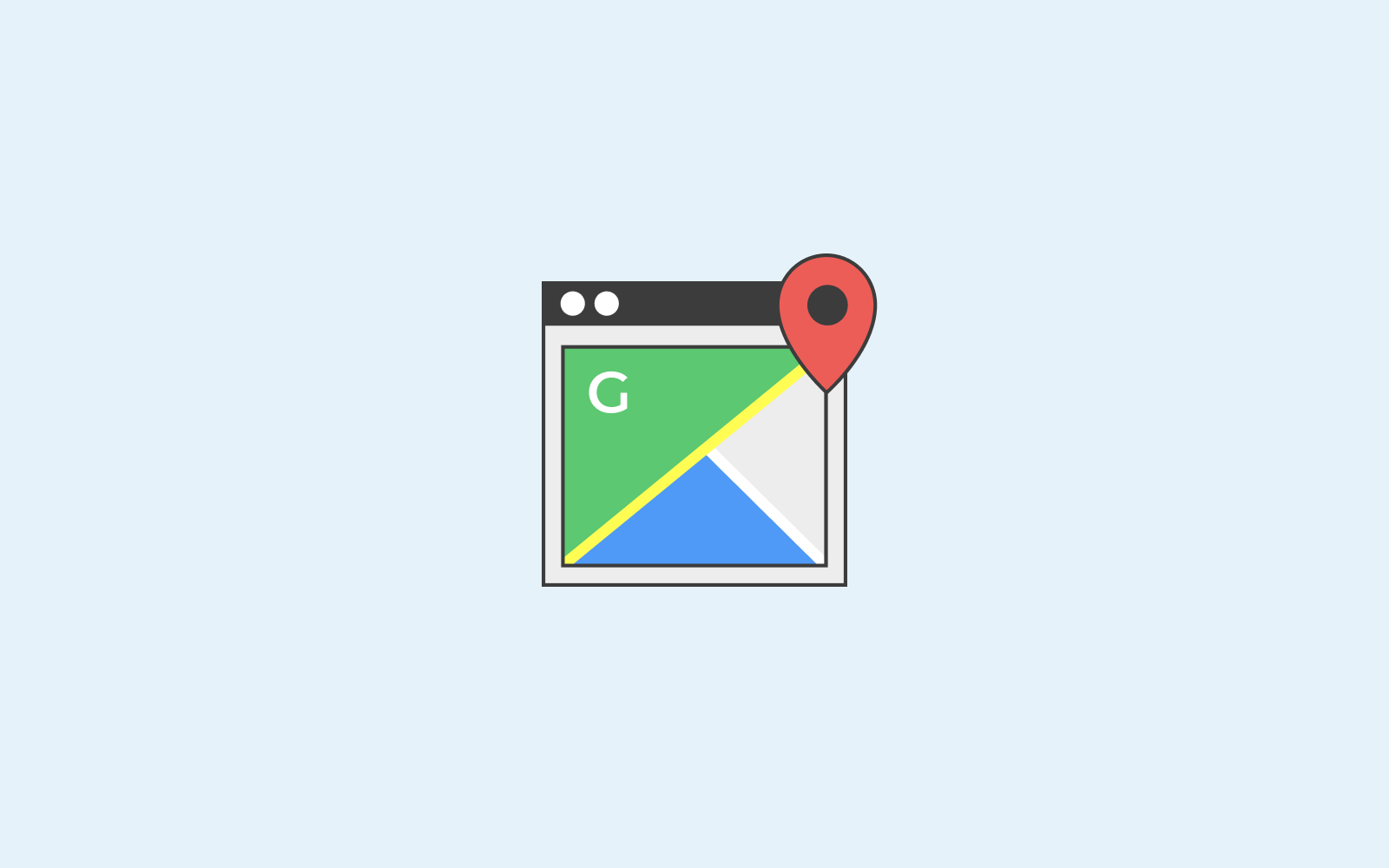 Tip: You can also customise the link if you'd like. Copy the iFrame embed code to customise the map to match your wishes.
5 of the best Google Maps plugins
Just as you can use plugins to embed videos from YouTube and elevate said videos, you can also use plugins to elevate Google Maps on your website.
On WordPress, Google Map plugins allow you to boost your website. To get started, you need a Google Map API key. This is because the majority of Google Maps plugins require this key. You can acquire the key by signing up on Google Cloud Platform; it will only take a few minutes. Once you have the Google Map API Key, we can get started. However, keep in mind, not all of the plugins we have listed here require an API Key.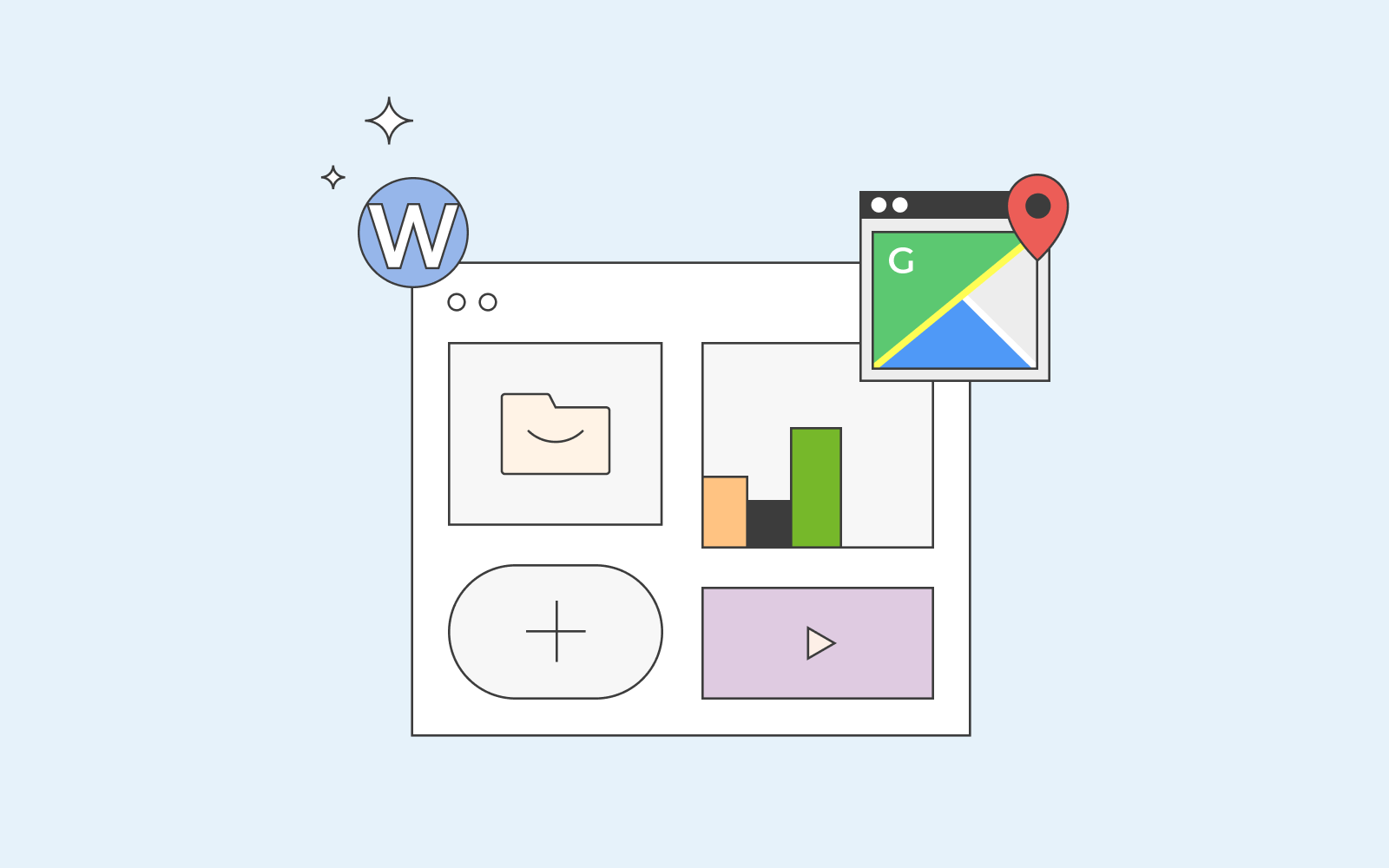 Also, be aware that if you, for example, have a high-quality WordPress theme plugin, then you most likely don't need a Google Map plugin as they are usually already featured. However, if your website focuses a great deal on maps and locations, plugins are important. You'll need a great plugin, if not a few of them in your arsenal.
The WP Google Maps plugin is one of the most popular and best map plugins for WordPress available. It includes various features such as markers, polygons, bike layers, satellite views, and delivery areas which is optimal for shopping centres and restaurants. In addition, it is also a useful plugin if you own a website that focuses on travelling as the plugin offers directional waypoints as one of its functions.
You can create a map in no time using this plugin without impacting the outcome; it will look fresh and spectacular. Furthermore, you can add the map to your sidebar or your footer, all you need is some widgets and codes. As icing on the cake, the plugin is free to install!
When you add Google Map to your website, you should consider the style of the map. It all lies in the details. This 5sec Google Maps plugin includes 12 different markers. Furthermore, this plugin allows you to add multiple Google Maps to your WordPress website pages.
Advanced Google Maps Plugin for WordPress
This plugin offers all the features mentioned above, such as various styles and street views. It also provides customer support and modern themes/styles to keep your website looking fresh.
This is a great WordPress map plugin if you work in the travel industry. You can create routes with start and endpoints as well as customer itineraries for vacation packages.
The plugins also offer a visual builder so that you can customise to your wishes.
The CP Google Maps allows you to embed Google Maps to every page on your website if you'd like. Furthermore, you can add the Google Map plugin in multiple languages if you are running an international website.
Responsive Styled Google Maps
This is a responsive WordPress Google Maps Plugin, as the name has let on. This plugin enables you to place various markers of your choice on the map and does not need an API.
You can also place various markers on your map and place different maps all over your page. The options are endless.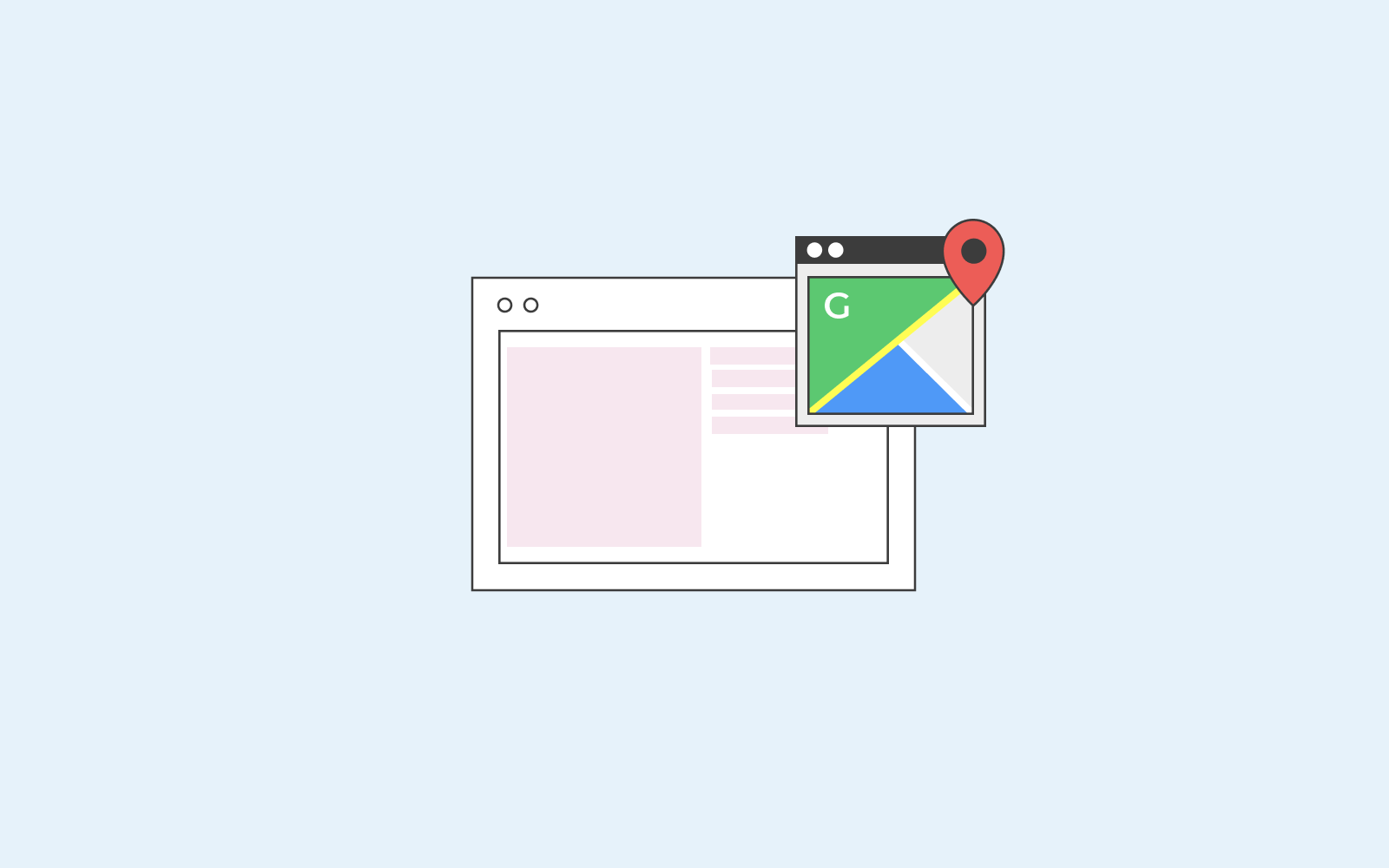 These five plugins have similar features but also differentiate from each other. Based on your needs and wants, you can choose from our favourite WordPress Google Maps Plugins and start directing new customers and visitors to your office!