What is a domain registrar?
Find the best domain registrar today & get started on your dream.

Brief Summary
Glossary
A domain registrar is a company where you can buy domain names. The domain registrar handles registration on your behalf.
If you're a new website owner, you have the opportunity to select a domain name that will match your business perfectly. Once you've chosen your domain name, you need to register it so that no one else can use the same name for their business. Let's say that you've chosen coolsneakers.co.uk. In order to ensure that people can click on this link to visit your website, you need to purchase the domain name, register it, and manage it.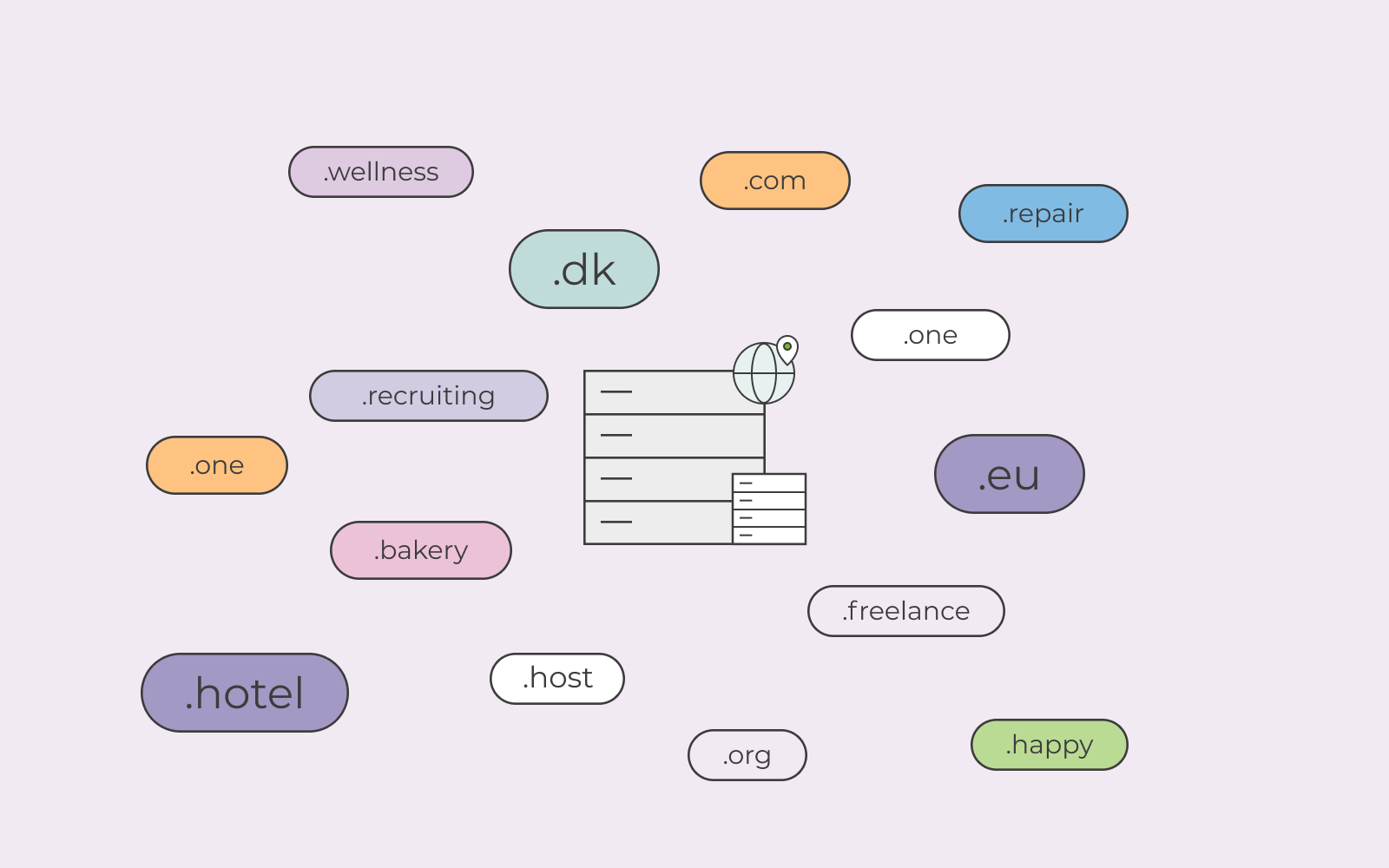 A registrar is a company/business that helps you register and buy a domain name. If your chosen domain name is available, you can go ahead and purchase the domain name to make sure that you, and only you, have the right to use that domain name.
How does a domain registrar work?
As mentioned above, once you've chosen your domain name, you can type it into this tool to check its availability. The tool will then check its register to see if the name is available or not. If the name is available and you've made your purchase, the registrar will add it to its register, making it impossible for anyone else to use the same domain name as yours.
ICANN (Internet Corporation for Assigned Names) manages all domain registration, hence why it's impossible to use someone else's domain name. ICANN gives accreditation to various companies/businesses to manage the commercial sale of domain names. Meaning, every company/business that enables you to find and purchase a domain name has been permitted to do so by ICANN. These businesses are either re-sellers or businesses that manage domain name extensions.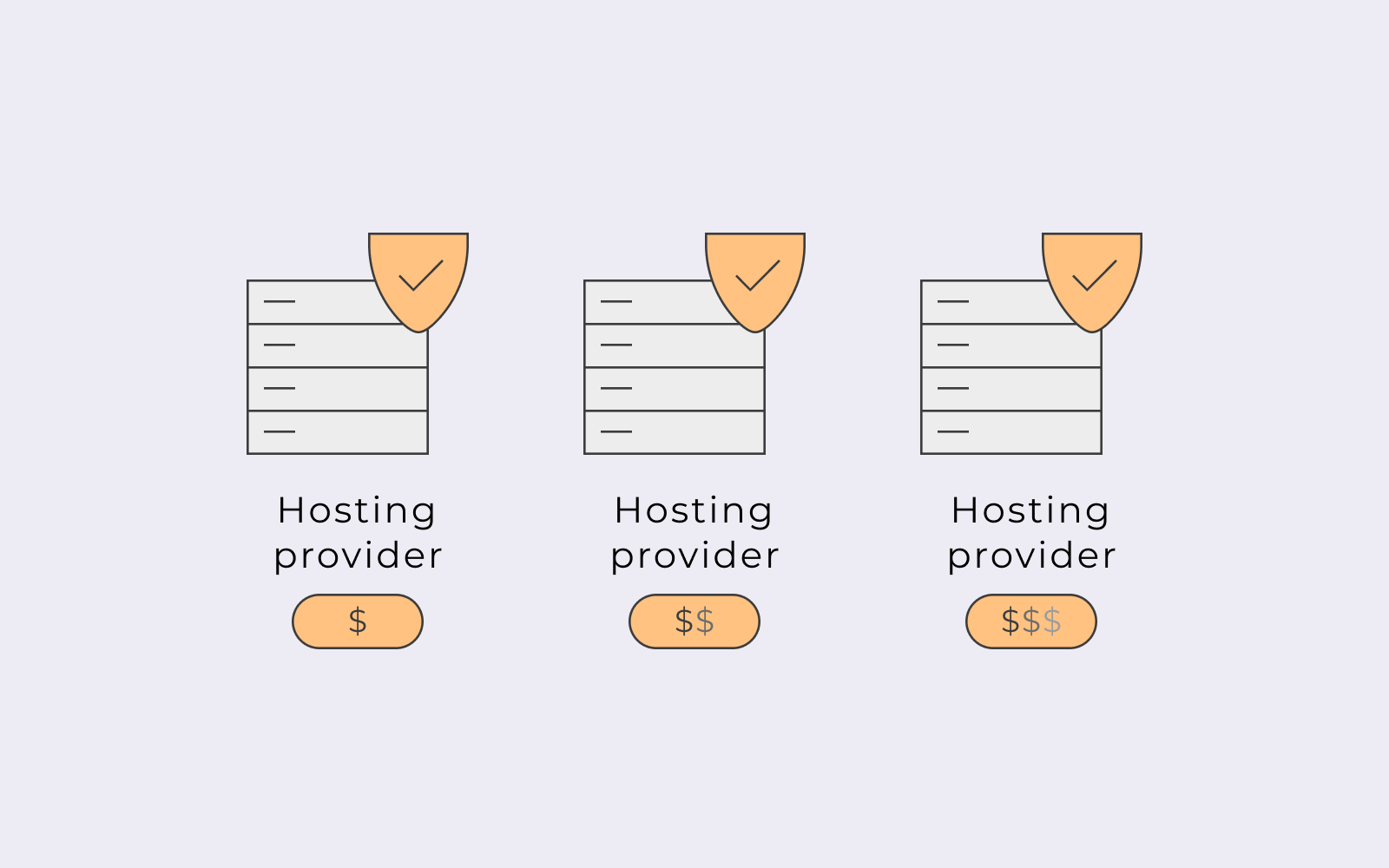 Domain registry
In order to give a chance to every person who wants to own a domain name, there are various domain extensions. The most common domain name extensions are .com and .org. There are also country-specific domain extensions. If your business is not international, you can choose to have .uk, .in, or .se, depending on where you reside.
However, not all domain registrars sell extensions; if you're looking for specific domain extensions, you can look in our registry.
Many re-sellers offer the whole package. For example, you can register your domain name, have a website set up solution, and hosting service with one.com. Many would argue that having your entire business solution with one company is the best choice; fewer things to keep track of when choosing one company. At the risk of tooting our own horn, we'd like to state that we are one of the best domain registrars.
Keep in mind that you can only rent a domain name for up to ten years; if you'd like to keep your domain name after ten years, you can renew it.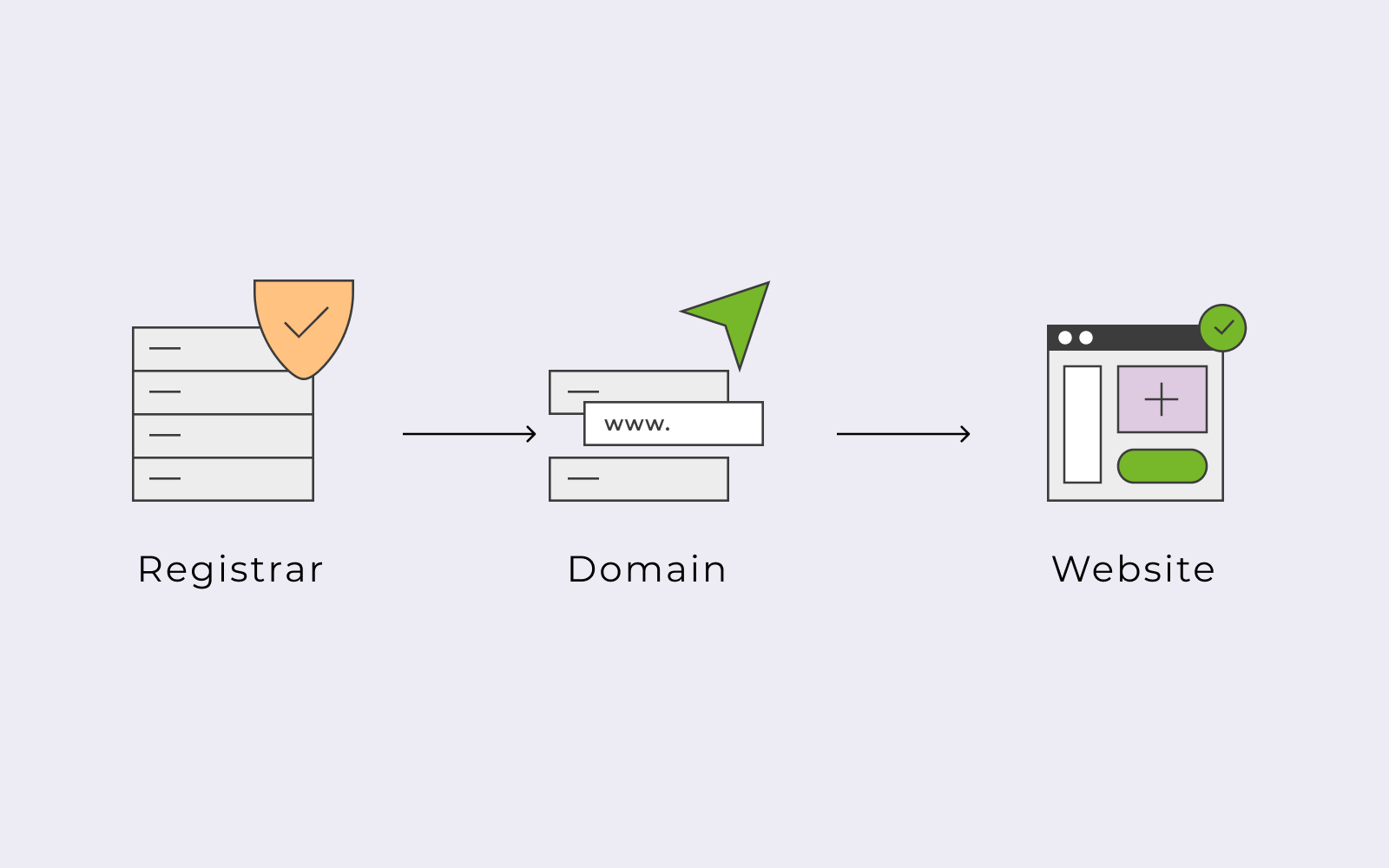 WHOIS
Once you've registered your domain name and officially own the name, your name and private information will be stored in the WHOIS directory. This is because WHOIS must keep track of every website owner in cases of illegal activities.
However, if you don't want your information to be public, you don't have to.
Many registrars offer the possibility of shielding your private information from the public. The DNS will only give minimal information to WHOIS to keep track of the domain name/website, for example, a professional email address.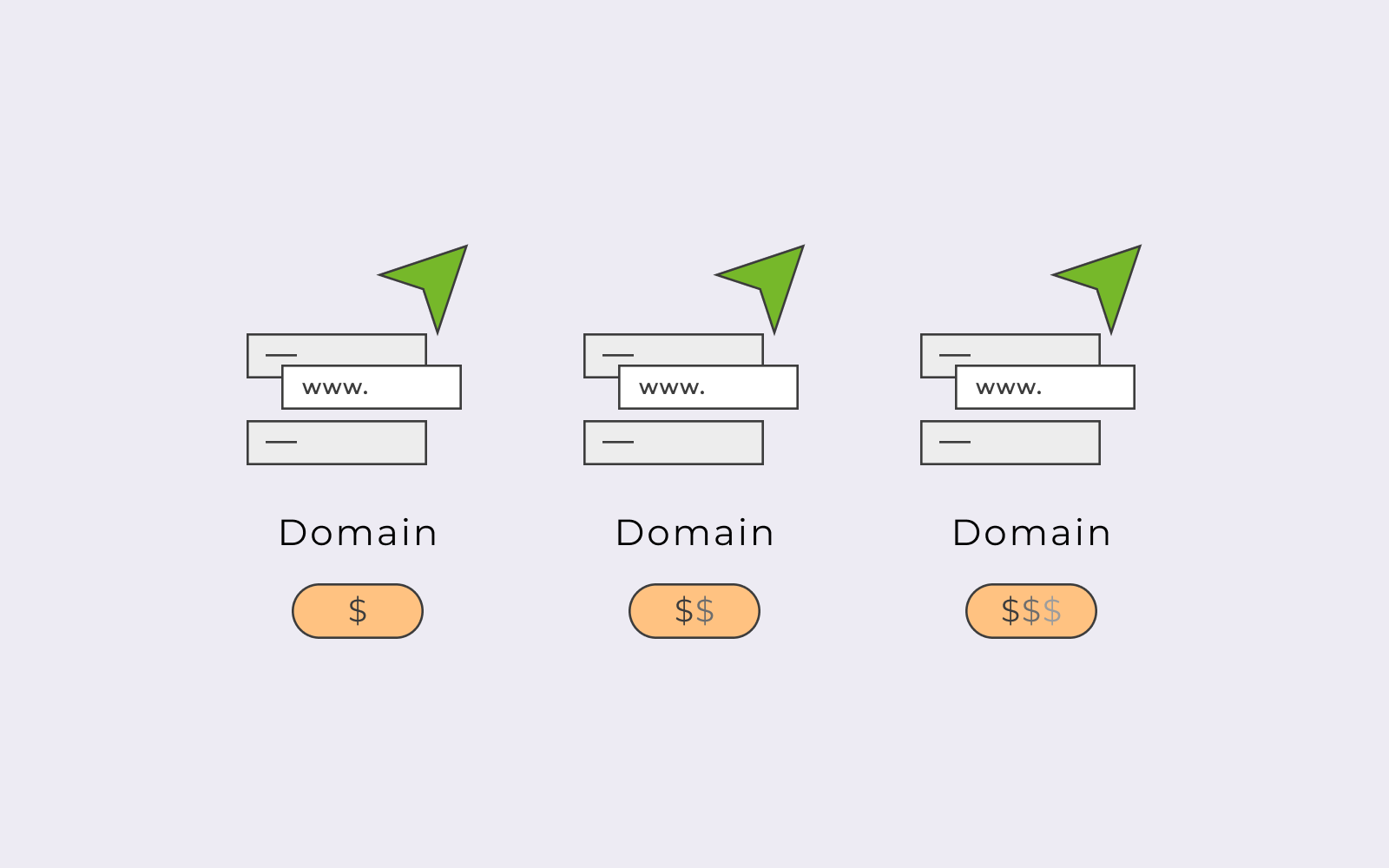 Which domain registrar to choose?
There are many domain registrars for your choosing. You might wonder what the best domain registrar is or who offers the most secure domain registrar etc.
When choosing a domain registrar, you should aim for the best domain registrar available. What makes a company/business the best domain registrar is price, reputation and if they offer the whole package.
If you choose a difficult and sought after top-level domain, you may need to pay extra. Ensure that you pay annually for your domain name registration, and some companies, like one.com, offer an introductory price for the first year.
Ensure that the company you choose is trustworthy and has a good reputation. This is especially important when you might need to get in touch with the company due to problems you'd liked solved.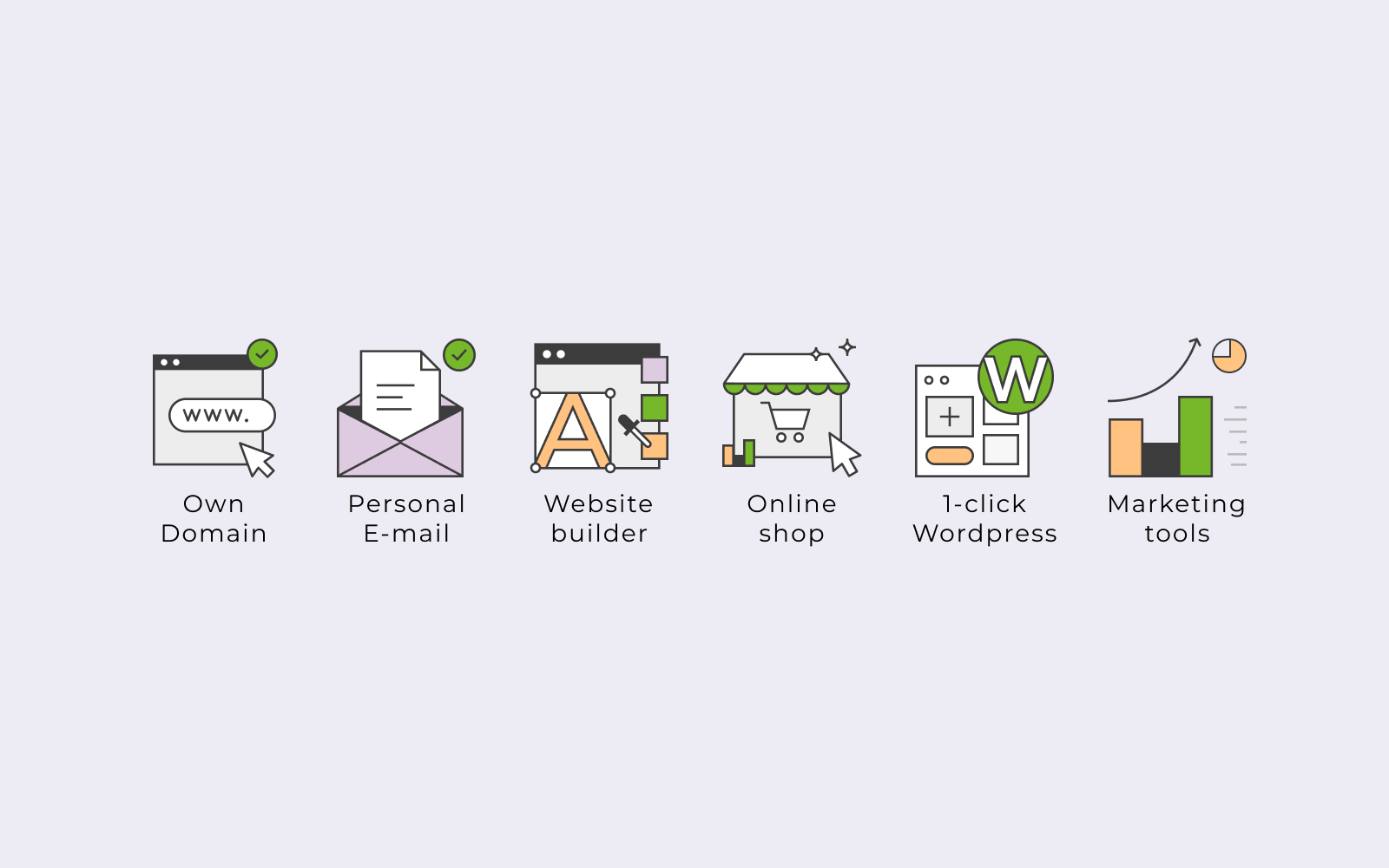 You should choose a company/business that offers the whole package or even extras. For example, one.com offers web hosting solutions as well as domain name registration. Having your entire online business with one company causes a lesser headache than keeping track of different accounts with different companies. Perhaps you even want to host your email separately from your web; one.com offers that as well.
Register your domain and everything else that you might need with us today and save yourself many headaches in the future.