Create a website that grows with you
Choose the Website Builder package that suits you. Starter is included for free in all our hosting packages. Want the full experience? Choose Premium. Creating a web shop? Then Business+Ecommerce is the right choice.
Included in all plans
3 months free hosting
To get you started, our plans include a free hosting trial period for 3 months.
Free website builder
Start building your dream online with our easy-to-use Website Builder.
Free Google Ads credit
Grow your website traffic with Google Ads. Get 1 month free when you sign up.
24/7 support
Our friendly support team is available 24/7, every day of the year.
Free SSL certificate
All our plans include a free SSL certificate. Your website is secure from day 1.
Web Stats
Get insights on how your visitors use your website.
Build your site with AI
Opt for an AI-driven setup and create a website in seconds. Simply answer a few questions and watch Website Builder instantly generate a design, complete with relevant images and text.
Choose your plan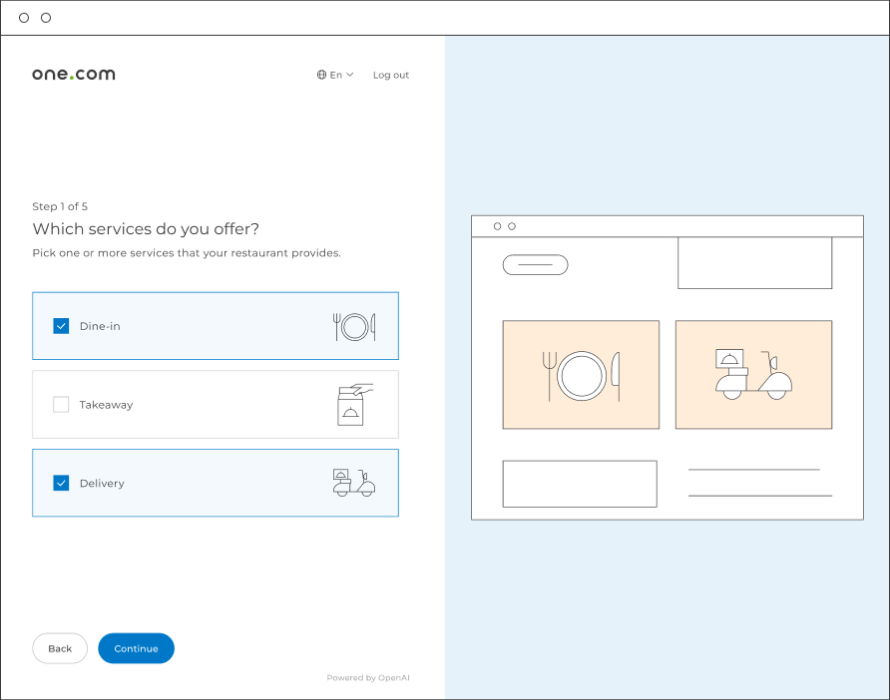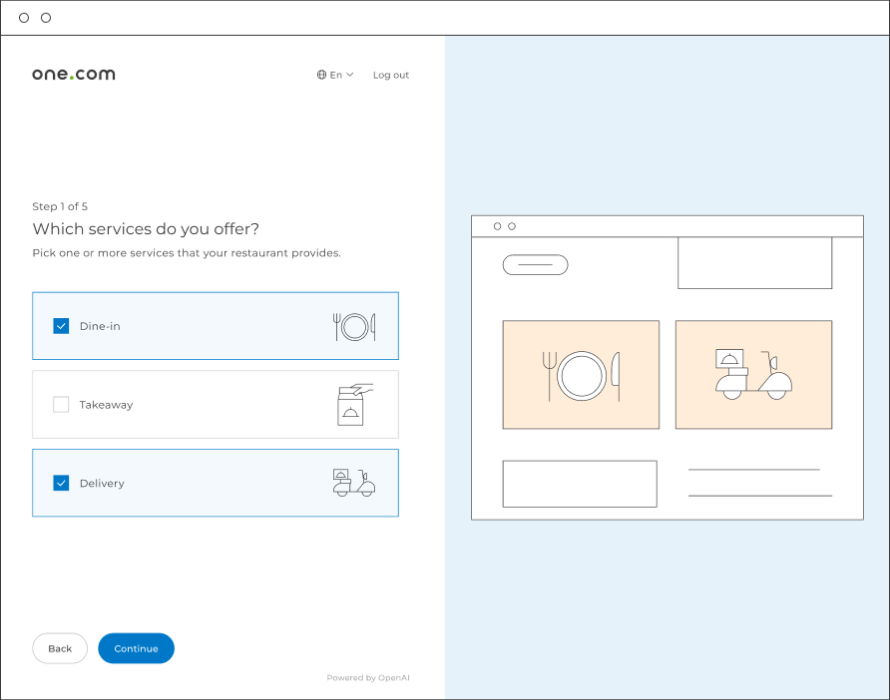 AI-powered content
Quickly write and rewrite your texts with our AI-powered writing assistant. Choose from the options the tool generates and add the text directly to your page.
Choose your plan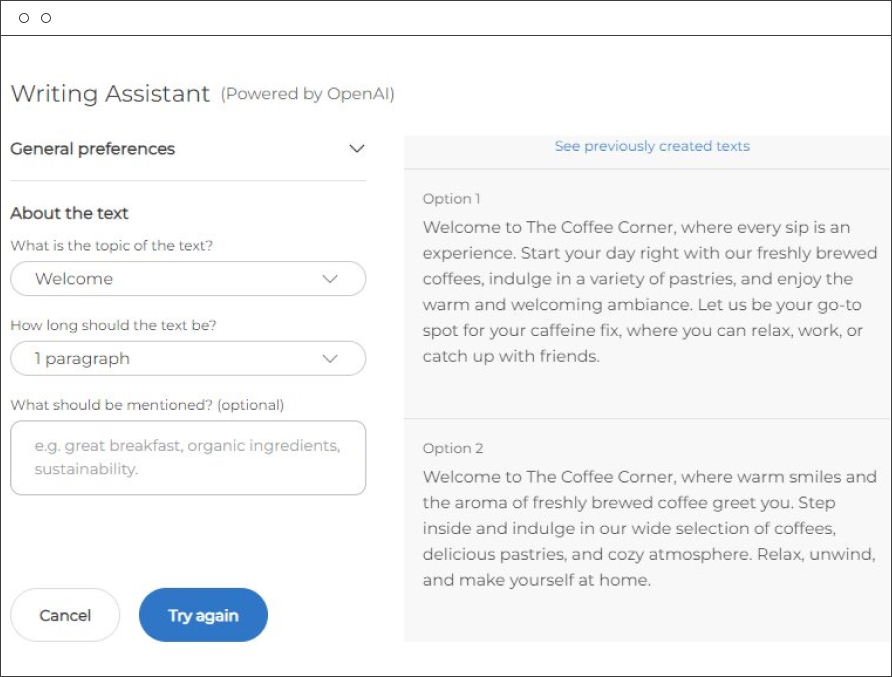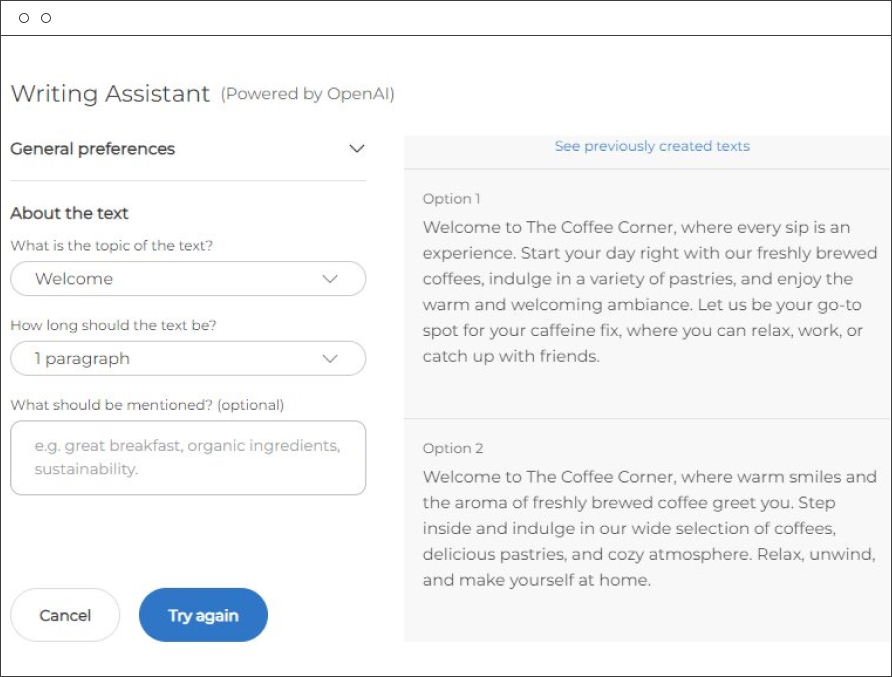 No coding required
Build what you want, how you want it. With our drag-and-drop editor you can easily place images, text, and more in the right place without writing a line of code.
Choose your plan
Beautiful on any device
Half of the world's web traffic is mobile. The Website Builder automatically adapts your website for mobile to make it responsive. You have the freedom to add or hide segments through the mobile view editor.
Choose your plan
Try Website Builder free for 14 days
Unsure whether Website Builder is for you? No problem. With our trial version, you can test it out for 14 days with no obligation.
Ready to start building today? Then purchase one of our packages directly and get started building the site of your dreams.
Learn more about building websites
What is a website builder?
Learn more about what a website builder is and how it works.
Learn more
How to create your own website?
Follow this detailed guide and get your website online today.
Learn more
Frequently Asked Questions
What is a website builder?
A website builder tool allows you to design and create websites without having to edit code. You can do everything yourself, without designers and developers. We have built a Website Builder to make creating your dream website as easy as possible.
How does a website builder work?
You could code a website from scratch. But if you don't know how to code, you'll need a website builder. With a website builder, you don't need to code anything. It's very easy. You start from a professionally designed template and drag ready-made components like text and pictures onto the page canvas. You can simply move things around, type, and change colours. Once you're ready, hit publish and your site will be live!
How much does it cost to use a website builder?
Our Website Builder is included in all of our plans and allows you to make a cheap website. You'll only have to pay once a month for your subscription. Get a free 14-day trial to get started. Our Website Builder proves that a beautiful website doesn't have to cost a lot of money.
How long does it take to build a website?
How long does it take you to type your name and press publish? By using a website builder, you can get your website up and running quicker than ever. We have created customised themes, easy-to-use components and images so that you don't need to spend time on the design. Depending on how fast you can type, you can have your website up in minutes.
Have a look at our checklist before publishing to make sure you've reviewed the most important aspects of your website before you publish.
What's better – a website builder or WordPress?
Choosing between a website builder or WordPress depends on your needs and how much time you have. In our plans, we support both WordPress and our in-house Website Builder.
How do I create a website with Website Builder?
Using our Website Builder is easy! Simply drag-and-drop components into your workspace. This includes any text, images, or other sections you want on your site.
Find out more
Find detailed information on our products and services.
Read more
Chat with us
We are here to help you. 24/7 – 365 days a year.
Start chat
Contact us
You can also contact us by email. We will respond within 24 hours all year round!
Contact us