Website Statistics
The easiest way to get insight into who is visiting your website
one.com Statistics is a user-friendly tool for you to analyse your website traffic. It shows you the most crucial information, so you quickly spot trends, see what is working and what needs to be improved on your website. It comes pre-installed with all one.com hosting packages and is accessible from the control panel.
Make decisions based on data
Statistics gives you the important data you need to make strategic decisions with your website. Some of this data would include:
Traffic patterns
In the dashboard, you can quickly compare visits across different periods to see if your traffic has improved over time, or if there are traffic patterns you want to take advantage of when making updates to your website.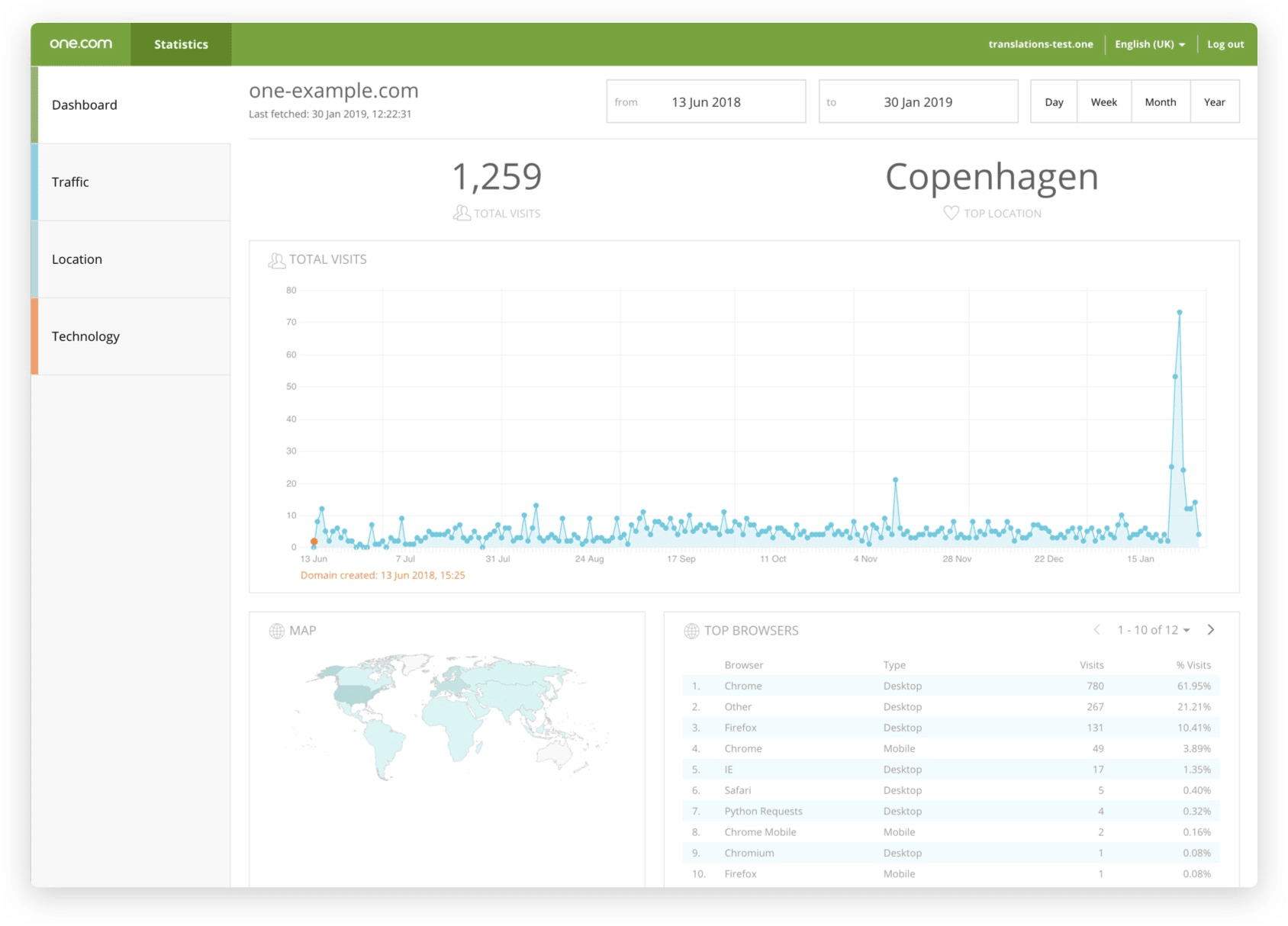 The dashboard shows the total amount of visits, the location of your visitors and the top browsers used to view your site.
Most popular pages
Which pages are visited most often by your visitors? These numbers indicate a user interest telling you which pages and content to focus at optimising.
Device types
How many of your visitors are using a mobile device? You would want to focus your energy on making the mobile experience on your website great. Tools like one.com's Website Builder is mobile-friendly out of the box, so it is easy to toggle and edit how your site looks on both desktop and mobile devices.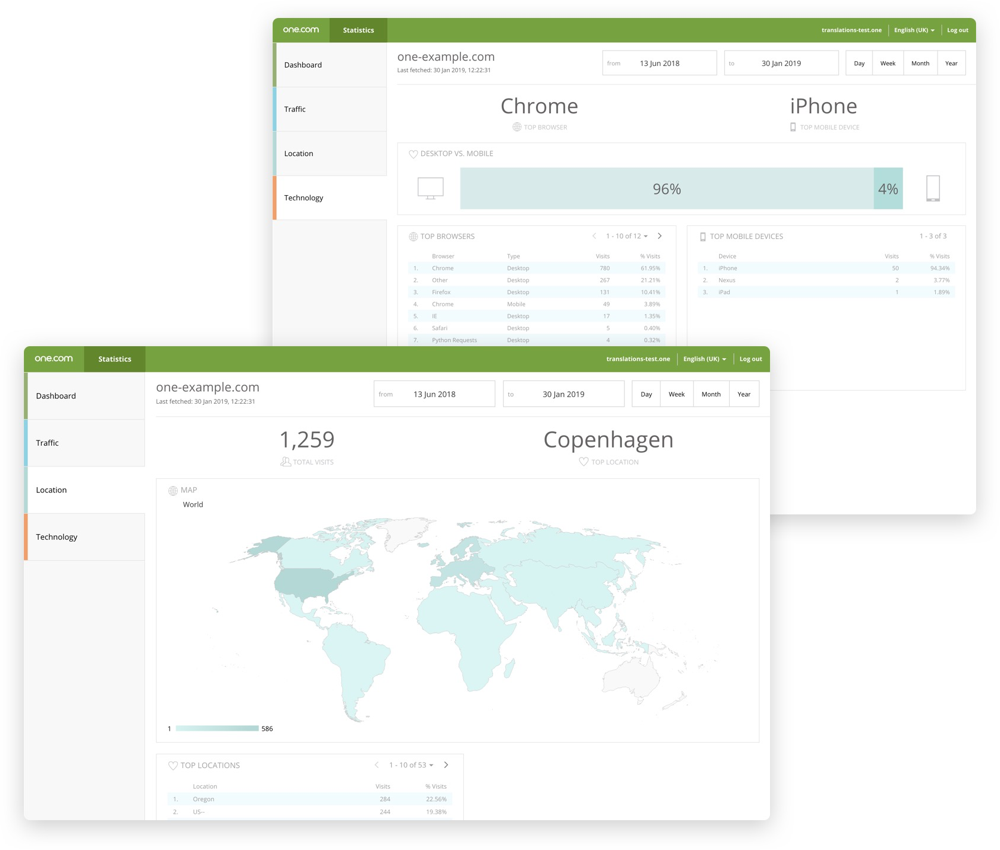 From locations and technology, you see where your visitors come from and what devices and browsers they use.
Top browsers
What browsers are the most commonly used to see your website? It can be valuable information to know what browsers are the most used by your visitors. That way you can make decisions for optimisation of your website for specific browsers to make sure everything looks great.
Visitor locations
Statistics also lets you see the top locations of your visitors. It helps you make both editorial decisions as well as how you target your paid advertising and promotions.
Statistics is built-in for all one.com packages. To access Statistics, select Statistics from the Control Panel.
Check our guide for more information on how to use statistics: Getting started with Statistics