Why own an e-commerce website?
Find out what to look for when you're running an e-commerce business in our guide.
E-commerce websites have become a massive part of our lives. How many times have you ordered something online? A pair of shoes? A piece of furniture? You can even buy groceries online today. Amazon is probably one of the largest e-commerce online stores; they sell anything and everything.
If you own a business where you offer products or services, you must own an e-commerce website. The purpose of an e-commerce website is to facilitate the buying and selling process for yourself and your customer. If you were to own a physical store, it would require more time and money. For example, you would have to think about paying rent every month. If you sell on an e-commerce website, all you need is a website and the product you are selling.
What is an e-commerce website?
Commerce is defined as the act of exchanging goods or buying goods between entities. E-commerce has the same meaning but online – electronic commerce. E-commerce can take many forms, from social selling on Instagram to online auctions like eBay to your own branded e-commerce website. An e-commerce website can be used to sell various kinds of products, services etc.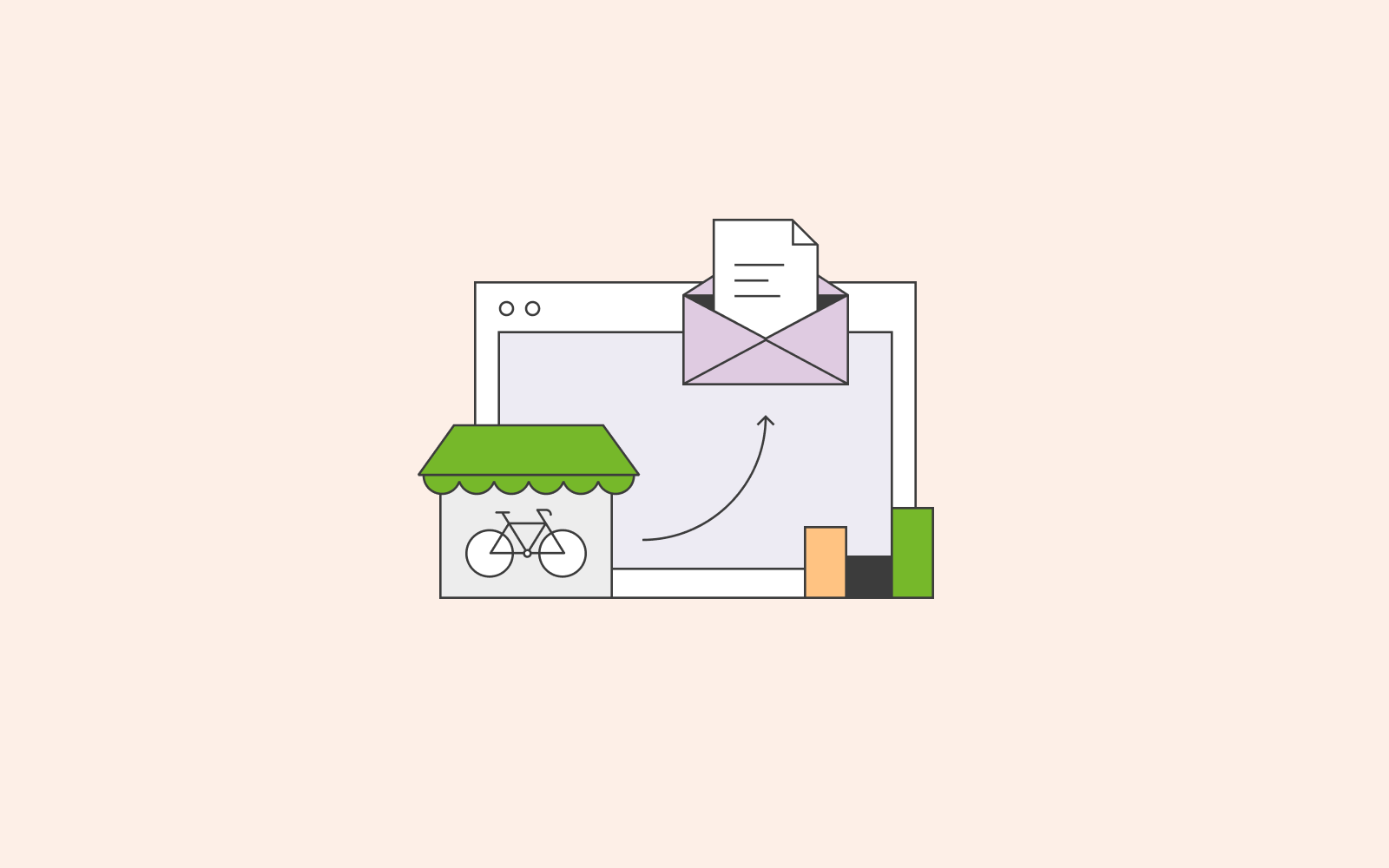 How is e-commerce used in business?
Online retail has grown over the last couple of years as people are noticing the benefits of owning an e-commerce website. The process of ordering something you've been browsing online from the comfort of your home is not something to be overlooked.
In addition, your competition has probably already created its online retail presence. If you have a small business, building your own retail website can be very beneficial. Even if you also own a physical store, setting up a retail website can be valuable. You'll get the word out by creating your own online shopping website and gain more visitors both in your physical store and your online store.
You can also appeal to people worldwide. You can start selling your products to people living in another city, country, and even another continent. There is a huge possibility to scale with e-commerce.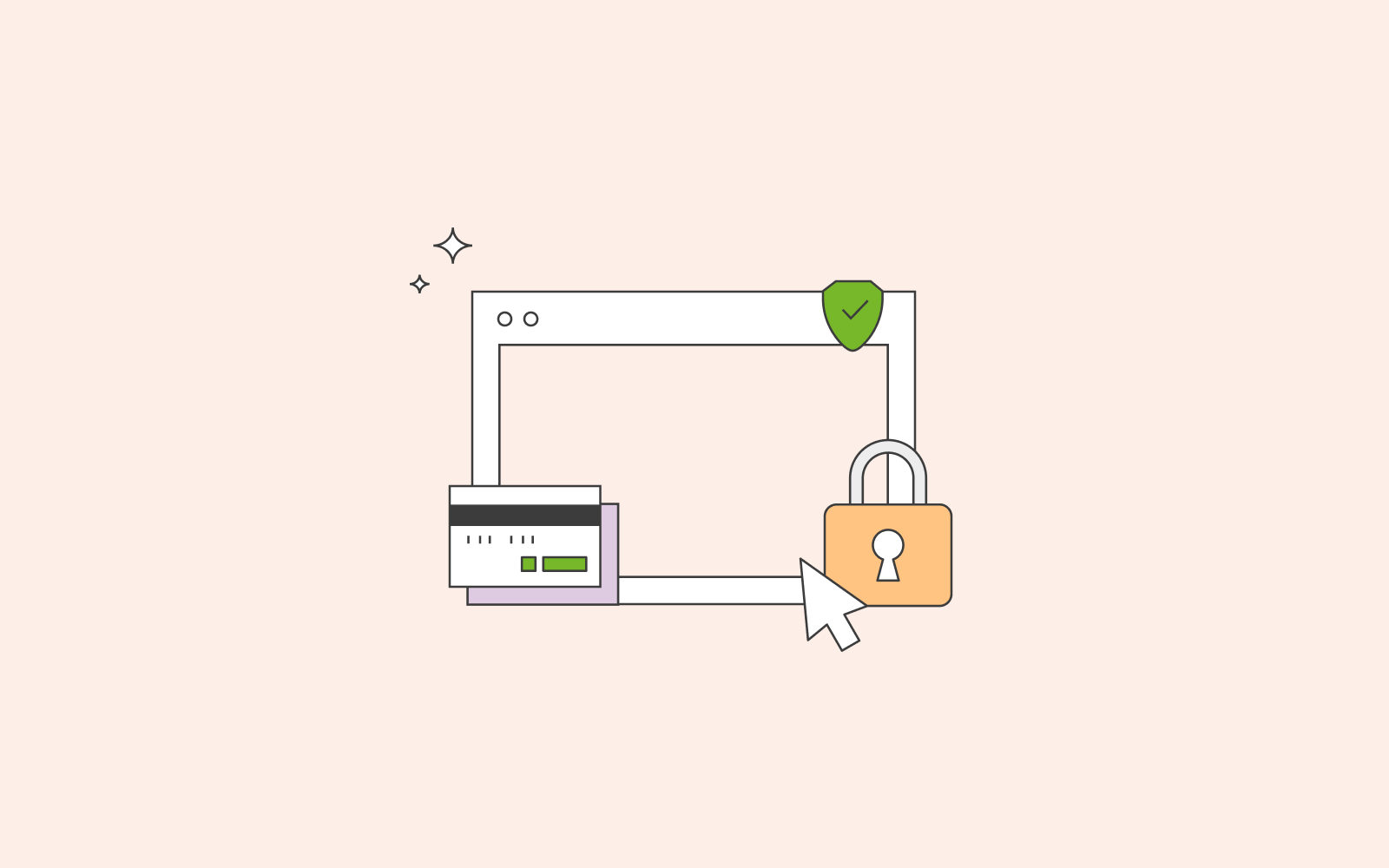 7 benefits of setting up a retail website
Low operating cost with 24/7 availability
Unlike a physical shop, an online store does not need a space to rent, so you don't need to worry about paying rent, or electricity fee, or any other fees that come with renting a space. That's a lot of savings you can invest in promoting and growing your business!
Plus, online stores are open round the clock, always ready to sell to buyers worldwide at no extra cost. Around the clock e-commerce websites are very valuable and will enhance your business.
Control over brand and message
Setting up your own retail website allows you to connect with prospective shoppers on your own terms. Share the latest customer success story, display the entire product portfolio, and so much more. Whatever you think will close the sale, go for it and don't worry about character limits, image caps or layout restrictions.
Furthermore, you control your marketing. For example, you can choose to send emails to your customers every day, informing them of a sale or a new product.
You can gather a massive amount of data that can be very useful. Track your customers' behaviour and their interaction. This will boost your marketing efforts and identify your most popular products. Subsequently, you can make a conscious decision to allocate your time on products that are wanted and maybe discontinue products or services that are not as popular.
Furthermore, you can track which page a customer exited on your website. If this happens several times, you might want to look at that page and consider what you can do to improve it and make the customer want to move on to the next step in the process instead of exiting.
One disadvantage to trading through an online marketplace is that your goods or services are placed next to competing ones. The struggle for attention forces merchants to slash prices and pay premium listing fees that reduce margins. However, if you own an e-commerce website, your visitors will only see the products and services you offer instead. Additionally, your visitors are there purely because of the interest they have in your products and services.
Allocating time to implement search engine optimisation of your e-commerce website builds visibility for your brand. Basically, everything you're spending time and money on is purely for the sake of your e-commerce website. Ensure that visitors find your shopping website on Google when they search for a product and make it effortless for them to purchase directly.
While payment models differ, most e-commerce website platforms charge a flat subscription fee instead of charging per listing or transaction. Costs are low and transparent, no matter how wildly successful you are.
One purpose of an e-commerce website is to have repeat customers and repeat sales. You should ensure that you encourage loyalty in a repeat customer who buys various products from your e-commerce website.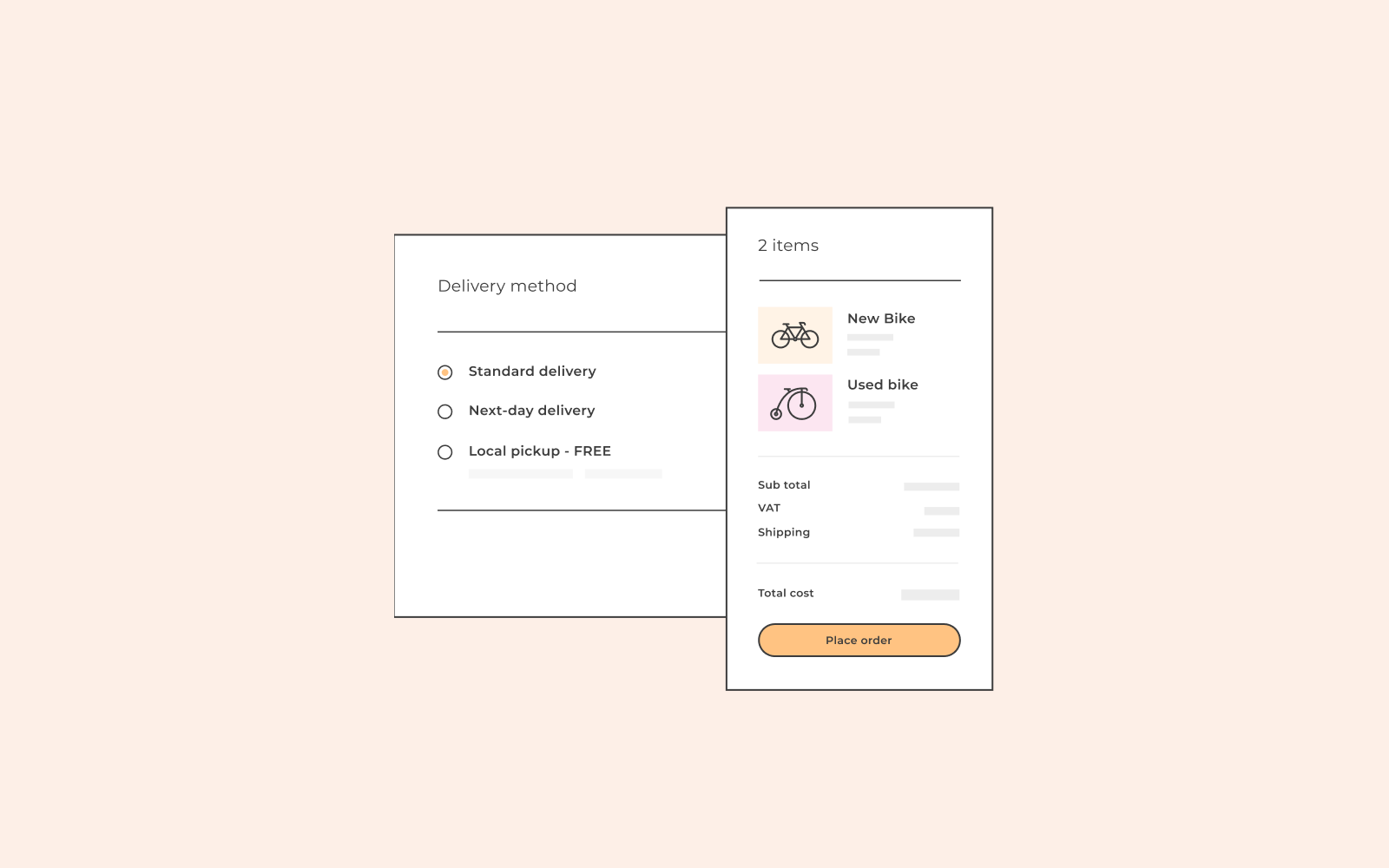 Create your own online shopping website
Make sure that you have a solid plan before creating your e-commerce website. Consider the time and resources that you have and come up with a clear step by step in your process. Think of your domain name and the price points for your products. Choose your web hosting provider and an e-commerce platform you'd like to use. The choices you have to make are endless, so we have provided a few things that you should keep in mind during the process of setting up a retail website.
Ensure that your e-commerce website has an eye-catching design. You want to make sure that you will attract customers. In addition, make sure that your design is as eye-catching on a mobile phone as on a desktop computer. Many people browse and shop on their mobile phones today, and you want to make sure that you are ahead in the competition.
You can have sales and discounts on your e-commerce website that can persuade a hesitant visitor.
– Make sure that you have several payment options to match the customers' preferences. Be transparent with your fee structure, show listings, re-listings, transaction, and payment processing fees so that the customer knows what they are actually paying for.
Once you have built your own successful retail website, orders will start flying in. In order to keep up with your orders, you need a good system in place.
– You should have a good inventory management system that will notify you when your stock is low, and that will automatically delist products when the stock has run out.
– You should enable order tracking that includes email confirmations sent to your customers so that they feel safe when purchasing on your e-commerce website.
– Ensure that your shipping cost is flexible and that the cost varies by destination, content, and weight. Also, be aware of making correct taxation by state or country and consider tax-exempt product categories.
– Finally, make comprehensive reporting and ensure that you can export data for analysis or accounting.
Restrictions on your plan
Consider your provider as it might restrict access to some functions.
– For example, if you are using a free e-commerce platform, you'll most likely need to contend with ads on your website. Simply pay to remove them and have your website ad-free.
– Your online store builder might put a cap on the product listing, turnover, and access. Ensure that you have a plan that does not limit the products you can list, limit the number of staff accounts you can create, or even limit the sales volume you've acquired over the year.
– All your pages and images can add up to quite a lot of disk space, so make sure your subscription comes with a generous allowance and limitless storage.
– Your e-commerce website needs a domain name to function; connecting your own might cost extra but might be worth it. Hosting mailboxes with @yourshop.com domain is also often charged separately.
Consider offering customer service if you have products or services that might require that. Customers will undoubtedly feel satisfied and secure, knowing that their questions and inquiries can be answered straight away.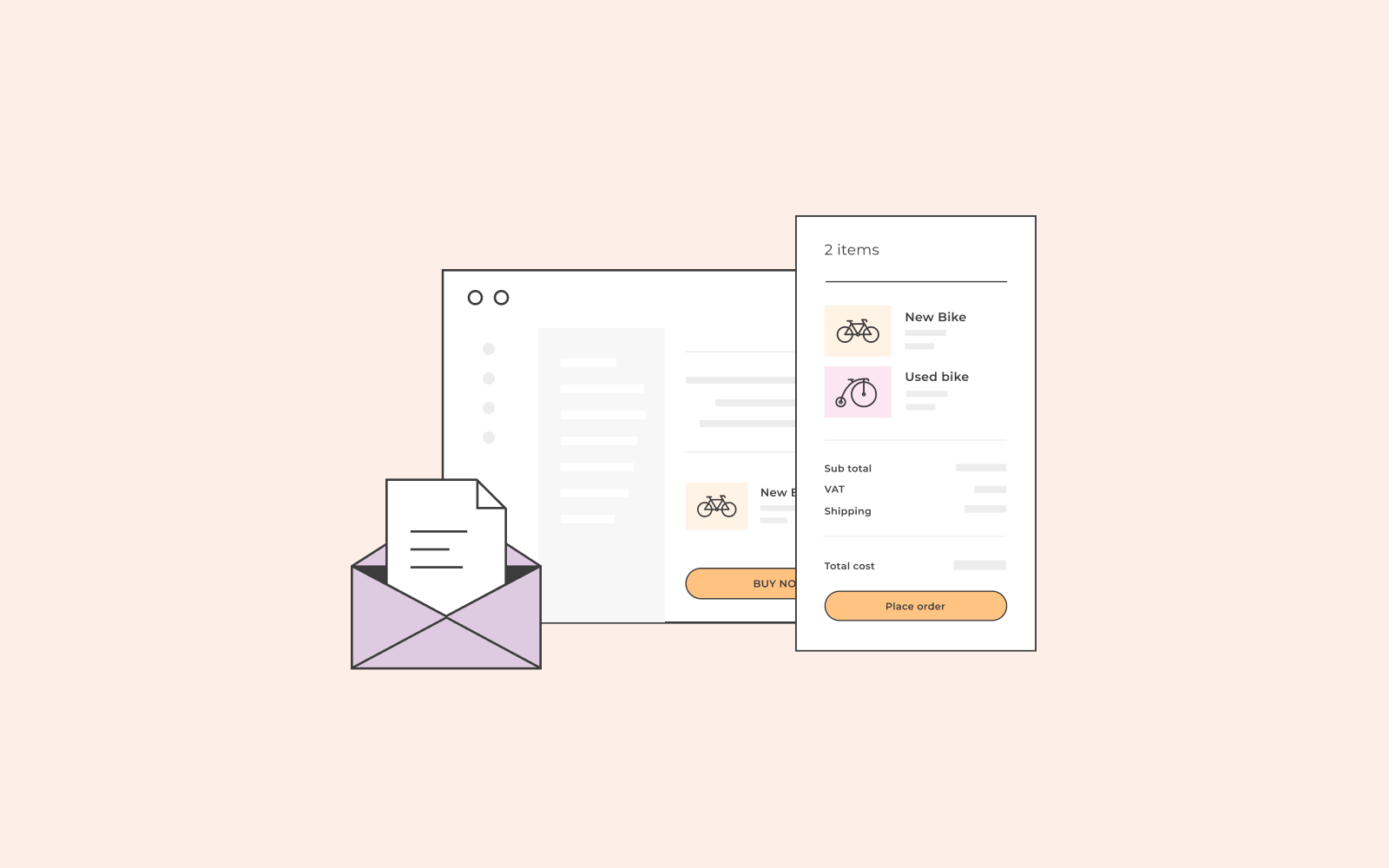 Sell on an e-commerce website with one.com
At one.com, we recognise the need for a powerful, comprehensive e-commerce solution for success on the web. We've built our own, and here is why you'll love it:
Next-generation e-commerce
The one.com Online Shop supports flexible prices and one of the widest sets of payment methods in the industry. You can receive payments from global favourites like PayPal and Stripe for major credit cards to country-specific payment solutions including Giropay, Bancontact and iDEAL.
Integrated all-inclusive subscription
The online store is seamlessly built into our Website Builder tool and has everything you need at one affordable monthly cost. No caps on pages, products or transactions; your shop rewards your success with flat running costs. The subscription includes 50GB web space and email hosting.