Good availability
Used worldwide
Great for domain hacks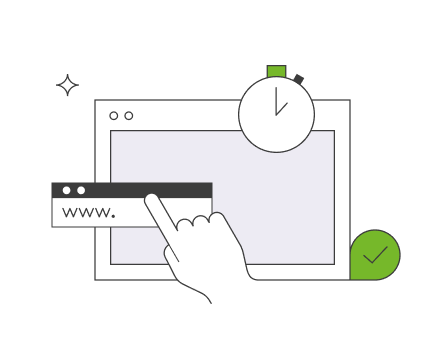 What is the .io domain?
.IO is originally assigned to the British Indian Ocean Territory as country code extension. It's similar to the abbreviation I/O, which means input/output, a tech-savvy term. That's why a lot of new apps, start-ups and tech companies use the extension.
Why should I get a .io domain?
The .io domain has several advantages which make it an excellent choice for your website:
It's a good domain for (tech) start-ups. The .io domain extension is used by many start-ups and is internationally recognised.
Many are still available. There is a good chance your favourite domain name with a .com extension is already taken. But with a .io domain, it might still be available.
It's great for domain hacks. You can incorporate .io in your domain name rather than just using it as an extension. Think about words like stud.io, rad.io or aud.io.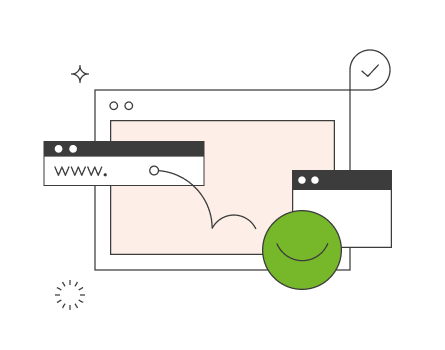 Need Help?
We are here for you 24/7. Whether you have a question or seeking advice. You can contact us via chat, phone, or email.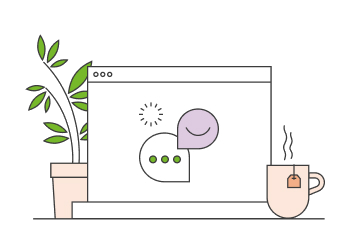 Frequently Asked Questions
How do I register a .io domain name?
Registering a .io domain is simple! Just start searching for a domain in the search bar above, and follow the steps to complete the registration.
Why do so many sites use .io?
The .io domain is one of the most popular TLDs. It even ranks in the top 25 of most used domain extensions. It's especially popular amongst tech companies, start-ups and apps, which is why so many sites use it.
Do I need to be in the British Indian Ocean Territory to get a .io domain?
Some TLDs require you to be a resident or have a company in that area in order to be eligible to register that domain. With .io, this is not the case. Although .io is the TLD of the British Indian Ocean Territory, it is not required to reside there.