Do you already know these 20 facts about one.com?
You probably know that one.com is an online service provider. We work hard to provide the best possible solutions for your online presence. But what else do you know about one.com? Because we are celebrating our 20th anniversary, we would like to share 20 facts about us with you.
1. We began as a Danish startup
In 2002, Jacob Jensen and Thomas Frederiksen founded a small web hosting startup in Denmark. After 20 years and many developments, one.com has grown into a successful multinational business with customers in more than 100 countries.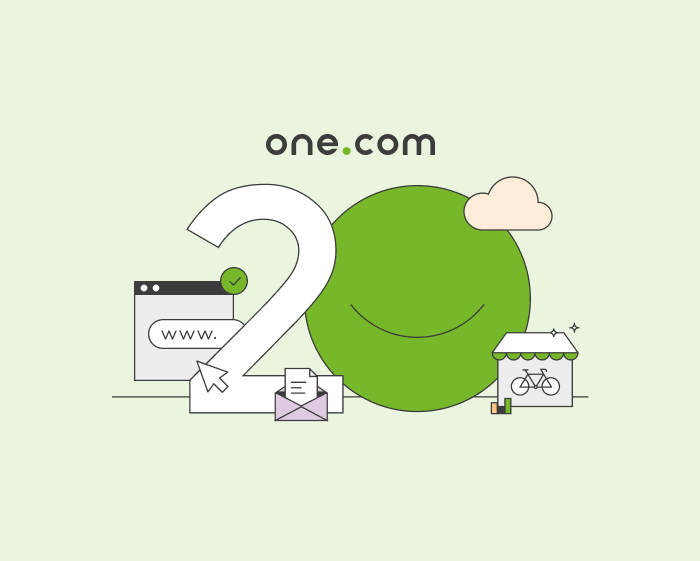 2. one.com used to be called b-one.net
Jacob and Thomas called their new startup b-one.net. Four years later, we bought the domain name one.com and got a new name. Today, we are still called one.com.
3. Some of our customers' websites are 20 years old
In July 2002, our first month of active operation, 15 customers placed their orders. They bought an all-in-one package for web hosting. One of those websites is from Danish podcaster and journalist Jan Schmidt. Besides, order 002 from July 2002 is still hosted with us!
4. Once, you could choose between 100, 200 or 300 MB of disk space
At the beginning of b-one.net, the amount of disk space we offered was 100, 200 and 300 MB. These days, our smallest hosting plan is 50x bigger with fast SSD storage. Technology is evolving rapidly!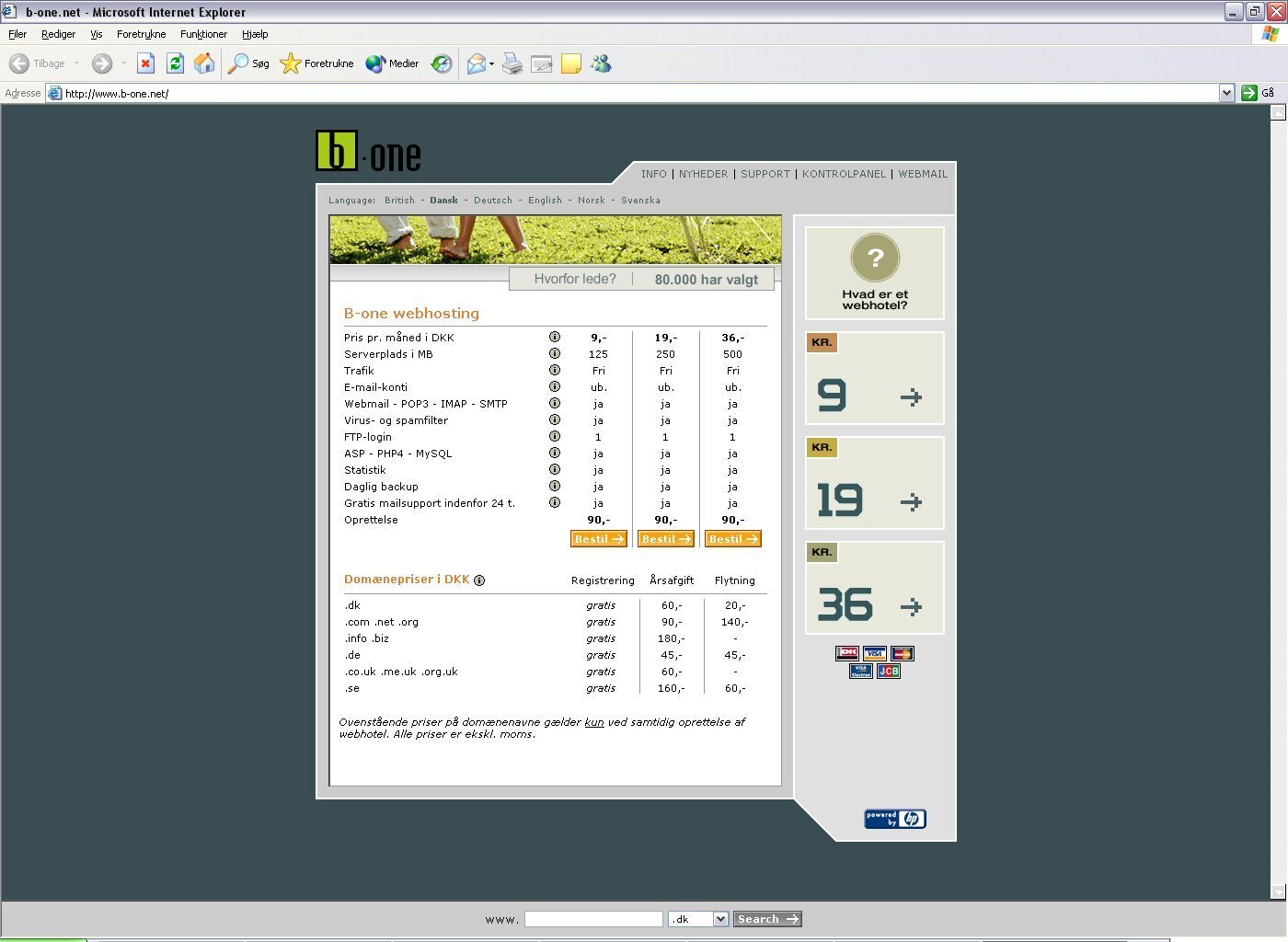 5. We tried to compete with WordPress
In 2006, we developed a user-friendly alternative to WordPress blogging, which at the time required users to be quite technical. Our idea was to offer a truly easy-to-use blog product everyone could use. That one didn't work out, but "making things simple" is still one of our core values.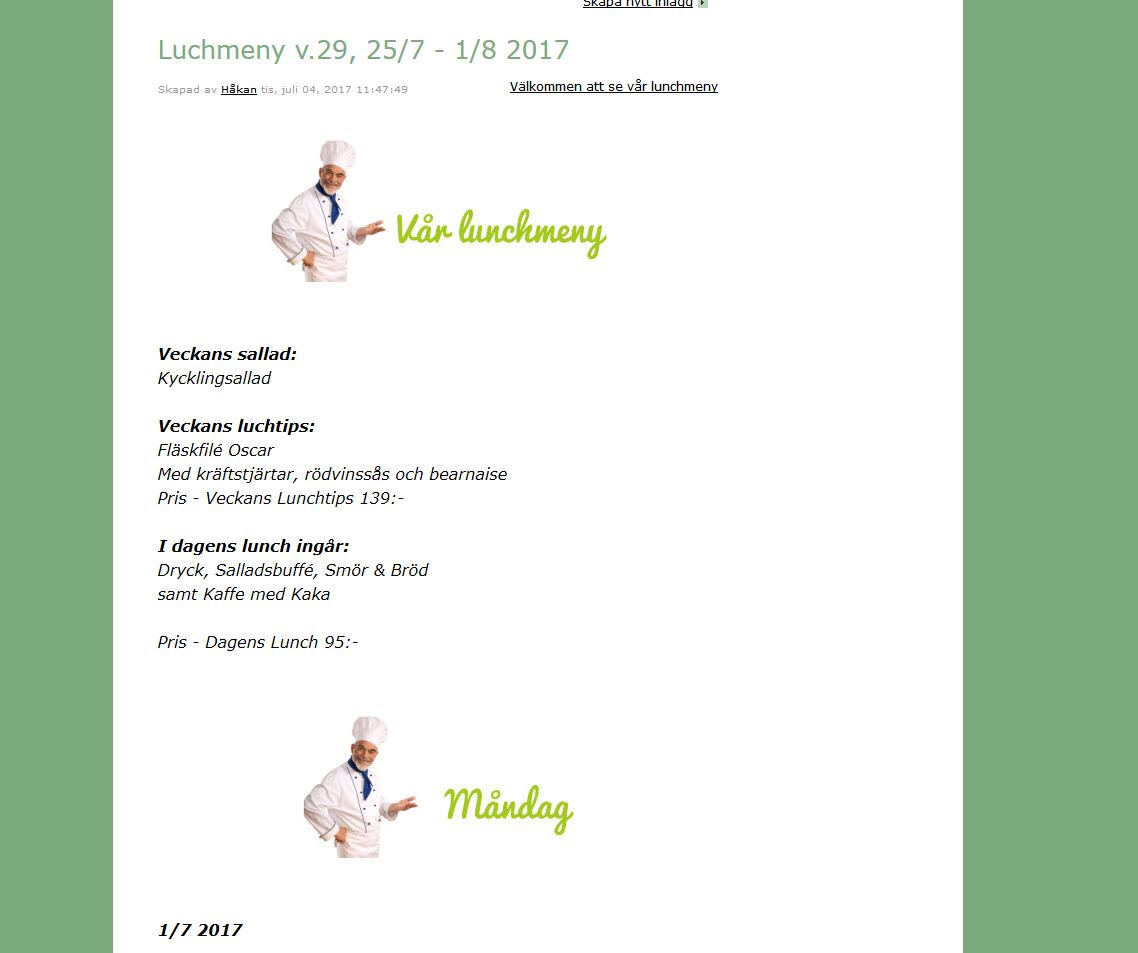 6. We hosted Google.dk
The Danish URL for Google, Google.dk, was hosted on our servers for a few hours in December 2010. It was a lot of traffic to handle, but we managed. Phew!
7. Our customers live in 200+ different countries and regions
We host websites and mailboxes from all over the world. From the Aland Islands to Zimbabwe and from Argentina to the Cook Islands. At one.com, we also live and work in different countries and regions. Due to our global presence, we are proud of the diversity in the organisation.
8. We have nine sister companies
one.com is proud to be part of group.ONE. The group currently comprises ten companies:
WP Media
PRO ISP
nic.one
Hostnet
Syse
FastName
Antagonist
Zoner
Uniweb
one.com
Together, we are a reliable partner for online presence solutions for individuals and businesses in Europe and beyond.
9. 40% of all employees work in Customer Support
Among the 615 people working at group.ONE, nearly 300 work in Support teams. Great service is a high priority for all brands, and customer success is in our core.
10. We offer 411 top-level domains
At one.com, you can choose from 411 different top-level domains. And they are all affordable. So you can always find one that suits your idea. Whether it is .solutions, .yoga or .com.
11. The .one domain is in the top 30 most popular worldwide
In 2015, the .one top-level domain was released by nic.one, a sister brand of one.com. The two companies operate completely separately, although one.com is one of the top registrars. As of July 2022, more than 185,000 .one domain names have been registered worldwide, double the size from just one year before. The extension is trendy, probably because .one is suitable for generating a short and easy-to-remember domain name.
12. Your website runs on wind power
All websites hosted by one.com are hosted on servers that run exclusively on energy from wind turbines. This source produces 100% renewable energy from natural sources. And that's better for the environment. At one.com, we take action for the better.
13. We like to inspire future generations
Knowledge is power. And we like to share it. That's why we partner with 50+ universities, colleges and other educational institutions. We provide free website solutions to students and educate them about the latest digital technologies. Recently, one.com colleagues gave lectures at University College London (UCL) and the Technical University of Denmark (DTU). It is great to see that future generations are involved.
14. We work hard, but we also like to party
From (inter)national holidays to celebrating milestones: we are always in for a good party. Our first Christmas celebration was on 8 December 2005. And our latest party was the global celebration of our 20th anniversary, the day we shared with our colleagues and families.
15. We are quite sporty
At one.com, we are very sporty! Whether we're watching Formula 1 qualification together, running the annual DHL Relay or taking part in the Ultimate Badminton Tournament. We also take e-sports very seriously. Our sister brand Zoner plays monthly gaming nights and goes on a weekend trip to play games in the wilderness several times a year.
16. Our Academy is free and easy
Turning your idea into reality can be a challenge. That's why we like to help you with inspiring, helpful and valuable information via our learning platform Academy and YouTube videos. Have a question about your service? You will find a manual for every product and feature at our helpdesk.
17. one.com comes with an app
We like to help you protect your online presence and get the most out of your online success. Recently, our new mobile Companion App launched in Google Play and Apple App stores. With this app, you can protect your account with 2FA, check the latest web visitor stats, find a helpful guide, and much more.
18. We are in the top 100 best employers in India
The satisfaction and well-being of our employees are always on top of our list. And that has paid off: became recognized as one of India's top 100 'Great Place to Work' in 2022! Also, we participate in the Economics Times Future Ready Organizations Recognition program. We think it is important to take consistent actions to energise our people and organisation via our identity, how we function and how we plan to grow further. We feel honoured!
19. We sponsored WordCamp Europe 2022
From 2 to 4 June, one.com and our sister company WP Media attended WordCamp Europe 2022 in Portugal together for the first time. This annual event brings WordPress users, core developers and service providers together. People talk about WordPress, exchange ideas, work on the platform and meet community members. We were there to introduce our Managed WordPress product to the community. And with success, we rocked our first WordCamp!
20. We help more than 1,500,000 customers
In recent years, group.ONE has experienced unprecedented growth. Ten brands, including one.com, are now part of group.ONE. Jointly, we help over 1,500,000 customers worldwide to make their online projects successful: from domain names, web hosting, and email to working online with Office 365. We are proud to help you. 24 hours a day, 7 days a week.