Most popular
Trusted domain name
Easy registration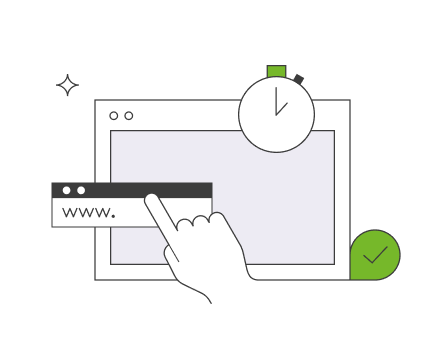 Why should I buy a .de domain?
.de is the country code top-level domain (ccTLD) for the Federal Republic of Germany. The domain extension .de stands for the first two letters of Germany, which in German are Deutschland.
The .de domain extension has over 16 million registrations and is a great success story. It has existed since 1986, and .de is today the most popular country-code top-level domain worldwide.
German is a country with a population of over 80 million, and there are more than 70 million Internet users, so by using a .de domain name, you will be able to establish your business in one of the world's largest consumer markets.
Registering a .de domain extension will gain a lot of local traffic to your website if you make sure that your content also is in the German language. Using a .de domain will also have a positive impact on your SEO since search engines look at a website's domain extension and IP address and then match this with the user searching.
How can I transfer a .de domain?
Get an authentication code (authentication ID) from your registrar. Go to one.com and find your domain. Select 'Transfer' and approve our domain registration agreement. Within a few minutes, the transfer process is initiated.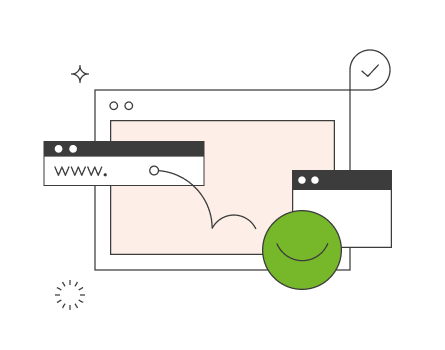 Why is it a good idea to buy more than one domain name?
Many business owners mistakenly believe that having only one domain name is sufficient. But that is far from the case. Lack of ownership of multiple domains can harm your business, and you risk losing market share to your competitors.
By purchasing multiple, almost identical, domain names, you protect yourself against the situation where a user enters a 'wrong' domain name, which is almost similar to yours, but which sends the user to the competitor's website.
When you buy more related domain names, you reduce the risk of that happening. A typo or misspelt URL will still be able to send potential customers to your website.
By also buying multiple domain extensions such as .com and .de, you also protect yourself against competitors trying to use your trademark with another domain extension.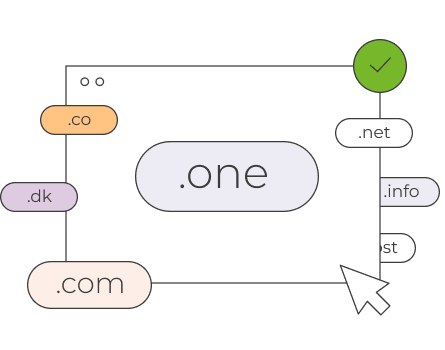 Registering a .de domain name with one.com
Register a .de domain with a few clicks. Once you have chosen your preferred .de domains, you can register them quickly here on one.com. The registration process usually takes only a few minutes.
Need Help?
We are here for you 24/7. Whether you have a question or seeking advice. You can contact us via chat, phone, or email.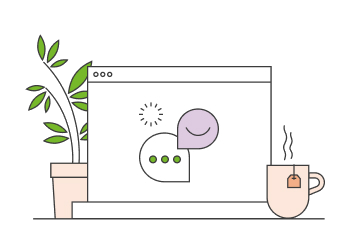 Frequently Asked Questions
Can everyone buy a .de domain name?
Yes, it is possible to register a .de domain outside of Germany. Simply contact a domain name registrar if you want to buy a .de domain name.
What should a domain name consist of?
Your ccTLD for .de must consist of at least 3 maximum of 63 characters. Do not use special characters and hyphens. You can use numbers but in general, it is not something that is recommended.
Will a .de domain be a good choice?
A .de is one of the oldest top-level domains, which makes it authentic and trustworthy. Germany has Europe's most robust economy, and in many ways, this is the perfect domain choice for everyone looking to do business in the German market.