Trusted by millions of customers
Trusted online partner
24 hours support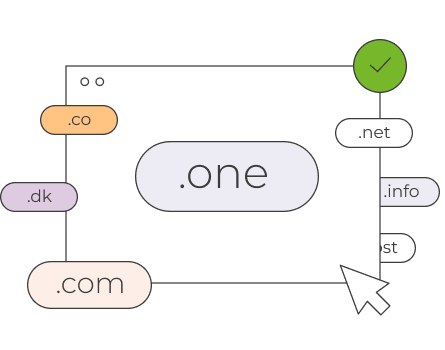 How does it work?
1. Find the perfect domain name
Get a .one domain name that shows who you are
2. Set up a custom email address
(e.g., yourname@yourdomain.one) easily creatable in the Control Panel
3. Free as long as you are a Circleloop customer
Domains ending with .one and your email package is free until you are committed to Circleloop.
4. Easily accessible
Access your email on any device with your favourite app.
What do you get?
Email Essential
Webmail
Ad-free email
Spam filter
5 email accounts
3 GB mailbox size
You have the option to upgrade your email solution at any time by accessing the Control Panel while logged in, or by contacting our customer support team. Keep in mind that upgrading may be necessary if you require additional features or want to improve the performance of your email solution. Standard pricing will be applicable for any other email solution than the included in the Circleloop offer.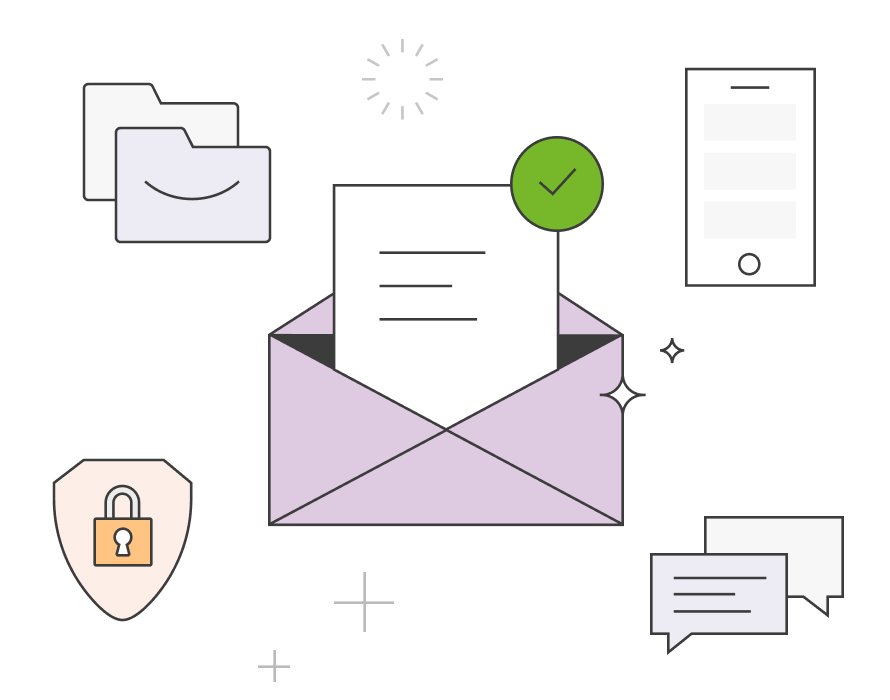 Additional Information
Free Email
Please note that the Circleloop free domain included with your account is limited to a .one domain. If you cancel your account with Circleloop, you may continue using the domain and email solution at the current market price.
Other domain options
If you prefer a different domain extension, you can purchase it at a 75% discount for the first year using the discount code MRVE1C. After the discount period, the discounted domain will renew at the current market price.
Creating a website with your domain
To create a website using your domain, you can either use the Control Panel or contact our Customer Support team for assistance. Both options allow you to upgrade your account and create your website all the way to online success.
Please note that one.com's standard Terms & Conditions apply and can be found at https://www.one.com/en/terms-and-conditions-eur.
Learn more about email
How to create a business email address?
Easily create a business email address with a few simple steps.
Read article
What is an email domain?
Business email starts with email on your own domain.
Read article
Want to know more about email? Check out our other articles.
Go to academy
Need help?
We are here for you 24/7. Whether you have a question or seeking advice. You can contact us via chat, phone, or email.